Century 21 chief says current real estate market 'completely different' to pre-1987 sharemarket: 'Auckland house prices aren't rising off the back of speculators having a bit of fun'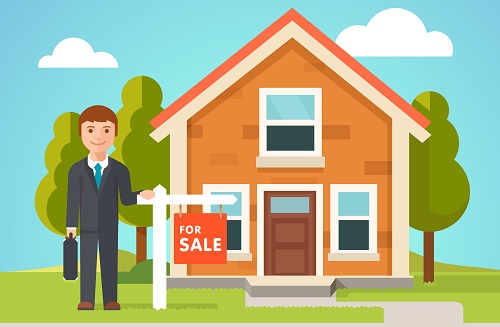 Talk of an imminent real estate crash in Auckland is irresponsible, with such a "dramatic" turn of events "unlikely" the head of a real estate firm says.
The comments from national manager of Century 21 New Zealand, Geoff Barnett come on the day the Real Estate Institute has put out new monthly figures, showing that the national median price has risen above $500,000 for the first time, although the median in Auckland dropped slightly to $805,000. But this is still up from $749,000 a year ago.
"Some commentators are now trying to compare the real estate market to the sharemarket excitement leading up to 1987," Barnett said, though without referring to who was saying this.
Auckland newspaper The New Zealand Herald ran an article on Friday quoting veteran fund manager Brian Gaynor, which referred extensively to the 1980s sharemarket. 
"It's completely different," Barnett said.
"Auckland house prices aren't rising off the back of speculators having a bit of fun.
"They are continuing to rise largely because there's a shortage of supply."
Barnett said, again without stating who he was referring to, that "some commentators" seem determined to "get some people unnecessarily worried".
"Let's not forget we have the independent Reserve Bank, Inland Revenue Department, and central Government, not to mention our rigorous retail bank sector, which are constantly investigating the different levers at their disposal as well as continually revaluating the marketplace."
Barnett said Auckland is "somewhat protected" by unrelenting population growth.
"The region grew by 43,000 people last year and is forecast to grow by another 400,000 in the next 17 years – which will no doubt be surpassed. Let's not forget every Statistics New Zealand growth forecast for Auckland has always been well beaten."
He said another thing to consider is the fact that it's not unusual in a global sense for a country's dominant and only international city to have much more expensive residential real estate than other centres in that country.
"Auckland's effectively playing catch-up. It's housing stock was arguably undervalued for a number of years when you consider its New Zealand's commercial capital and largest city by far."
Barnett conceded that younger people are having to buy further out, spend more time commuting, and more people are renting.
"But for better or worse, that's no different to what other international cities have experienced for years. I'm not saying it's ideal, but it's certainly not unusual in a global sense."
He said that as the world's biggest real estate company, Century 21 has a lot of international experience with countries "that effectively deal with two real estate markets - the dominant city or cities and the rest of the country".
As well as the REINZ figures, recent statistics from the Reserve Bank have highlighted the continued strength of the housing market, with investors making up 46% of recent house buying in Auckland, while overall borrowing figures are rising sharply.
New key household financial statistics from the Reserve Bank for the three months to the end of March show that household debt is now at a record high of 163% of disposable income, up from 162% as of December.
For the year to the end of March household disposable income was $151.155 billion, versus $246.246 billion of financial liabilities.
With the RBNZ's earlier released Sector Credit figures for April showing that the the total amounts owned on housing mortgages alone rose by nearly $1.8 billion in that month, the ratio of debt to income is likely to keep blowing out in the foreseeable future.
The RBNZ is expected to announce new minimum deposit requirements for residential property investors soon, while the introduction of debt to income ratios a little later on is also under active consideration.