Tax experts: Govt should hold fire introducing rules to ring-fence rental losses until it knows if it'll introduce a capital gains tax, as we don't need both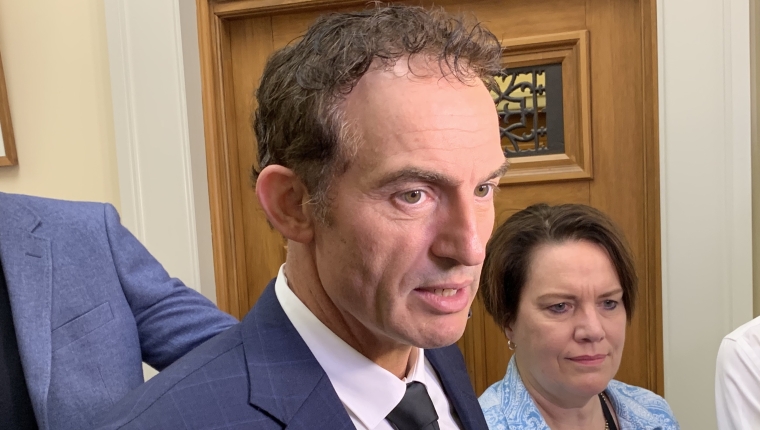 The Government's being urged to take a breather before passing a law to stop investors using losses from their rental properties to offset their income tax.
Some tax experts, who have submitted on a bill to introduce the ring-fencing of rental losses, say implementing this rule would be a waste of time if a capital gains tax (CGT) on investment property was also introduced.
PwC director Sandy Lau and Chartered Accountants ANZ's John Cuthbertson believe having both ring-fencing and a CGT would be an overkill.
Ring-fencing would see property investors limited to offsetting their losses against the income they earn from their property portfolios. 
Lau explained in her submission on the Taxation (Annual Rates for 2019–20, GST Offshore Supplier Registration, and Remedial Matters) Bill that a CGT would see ring-fencing "effectively become obsolete as the perceived tax advantage will no longer be available".
"In our view, to require taxpayers to comply with such complex rules for a potentially short time before they are replaced is inefficient and results in undue compliance costs."
Similarly, Cuthbertson said: "In the case of the loss ring-fencing rules, the same objective could arguably be achieved by introducing a tax on capital gains on the sale of land, as this would prevent the mismatch of deductions with no corresponding taxable income, because the corresponding income would be taxable…
"If the Government decides to introduce a tax on capital gains, the loss ring-fencing regime would be redundant and would likely be repealed, resulting in uncertainty and complexity for taxpayers as they transition between regimes."
TWG: Case for ring-fencing reduced
Cuthbertson and Lau noted that even the Tax Working Group (TWG) questioned the need for ring-fencing in the event of a CGT being applied.
The TWG, in its final report, said: "A key argument for the planned introduction of residential rental loss ring-fencing rules has been the lack of a tax on capital gains on rental properties. Landlords are currently able to claim tax losses when they are making untaxed economic profit owing to capital gain.
"The case for residential rental loss ring-fencing is reduced if the taxation of capital gains is extended to cover residential rental investment property. Gains will be taxed when properties are sold although there will still be some timing benefits for landlords if losses are not ring-fenced because gains are taxed only on realisation.  
"To the extent the taxation of capital gains could put upward pressure on rents, the removal of ring-fencing on residential rental property may aid in limiting potential rent increases.
"The Group suggests that the Government consider whether or not it wishes to remove loss ring-fencing on residential rental property if the taxation of capital gains is extended to include residential rental investment property.
"The cost of this policy change is approximately $830 million over five years and would need to be balanced against the Government's other priorities."
Nash: "I don't deal in hypotheticals"
Revenue Minister Stuart Nash is mindful of the concerns PwC and Chartered Accountants ANZ raised in their submissions.
Yet he wouldn't comment on whether he'd hold off progressing the Bill, currently before the Finance and Expenditure Committee, stressing the Government hadn't finalised its response to the TWG report.
He brushed off criticism it was a waste of time considering ring-fencing rules, saying this assumed the Government had made a decision on the TWG report.
He wouldn't be drawn on whether having both the ring-fencing of rental losses and a CGT was an overkill.
"I don't deal in hypotheticals," he said.
Prime Minister Jacinda Ardern provided a similar answer when questioned by interest.co.nz.
The Government is expected to announce its response to the TWG report before the end of April. Any law changes won't take effect until April 2021.
The ring-fencing of rental losses was a key policy Labour campaigned on in the lead up to the 2017 election.
Pushing pause on ring-fencing also pushes pause on GST collection  
While the likes of PwC and Chartered Accountants ANZ want the Government to push pause on the Bill until it knows what it's doing with a CGT, there is another case for the Bill to be passed with some haste.
It also proposes introducing a regime for applying GST to low-value goods New Zealand shoppers buy online from overseas suppliers, as of October 1.
However, as interest.co.nz reported last week, overseas retailers and online marketplaces like eBay and Alibaba, responsible for collecting this GST, want more time to get their systems set up to do so.
The Government could therefore expect to face considerable backlash if it shortened the time between the Bill being passed and the GST rules becoming operative.
Extending the timeframe for the rules to implemented would also see it lose a relatively small amount of tax revenue. Around $278 million of additional GST revenue is expected to be collected by 2021/22.
Ring-fencing fundamentals called into question
Coming back to the ring-fencing of rental losses, the Inland Revenue Department, in its regulatory impact statement, said it had a "low" degree of confidence in this improving first home buyers' abilities to compete with investors, improving housing affordability, and increasing the share of New Zealanders who own their own homes.
It cited "significant uncertainty" over the net impact of the policy, especially on the rental market.
"Overseas experience underlines the uncertainty in the direction and magnitude of housing market impacts. For example, negative gearing was banned in Australia between 1985 and 1987, and while rents spiked in Sydney during this period, they were flat or falling across much of the rest of the country," it said. 
"The exact relationship between the tax changes and observed changes in rent is unclear."
The IRD said 40% of taxpayers with rental properties recorded losses at any one time. On average they enjoyed a tax benefit of $2000 a year.
Fundamentally, PwC and Chartered Accountants ANZ are opposed to ring-fencing because it treats losses from rental property differently to the way it treats losses from other investments.
Lau pointed out negative gearing occurred elsewhere, like in farming and business, so it would be unprincipled for it to be treated differently when it came to property.
Cuthbertson raised the point mum and dad investors would be hit hardest, as they wouldn't have the large portfolios bigger-time investors have to offset their losses against.
The Finance and Expenditure Committee is due to report back on the submissions it's received on the Bill by June 11.
*This article was first published in our email for paying subscribers. See here for more details and how to subscribe.