ANZ agriculture economist Susan Kilsby thinks Fonterra may have to make still further asset write-downs of up to $700 million and may have to withhold some of the milk price payout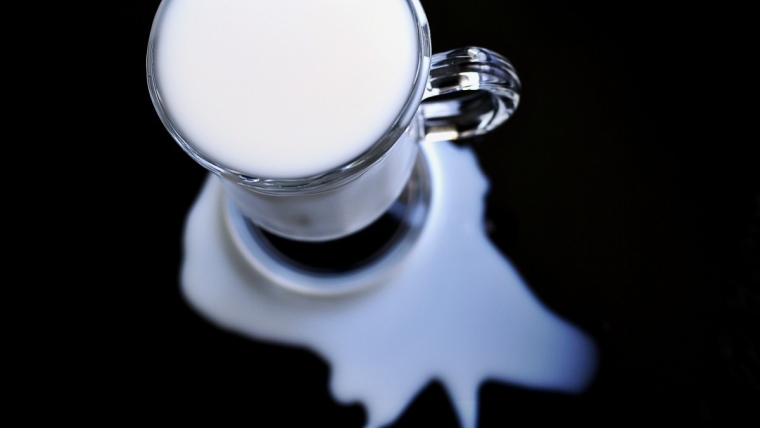 There is a "heightened risk" that Fonterra won't be able to afford to pay its farmer suppliers the full milk price in the current production season because it will need to make further asset write-downs, ANZ agriculture economist Susan Kilsby says.*
Fonterra's already announced write-downs of about $860 million and an after-tax loss of possibly up to $675 million for the financial year to the end of July. The full results are to be announced by the co-operative next week.
In an ANZ Dairy Update, Kilsby is estimating, however, that another $300 million to $700 million of write-downs might be required into the next financial year. (Please note that ANZ subsequently made corrections to these calculations) See here and here and here.
And if that's the case, she thinks that Fonterra might have to hold back on paying the full milk price to farmers in the current production season.
ANZ, which is the biggest dairy lender in the country, is forecasting that for the current season Fonterra may end up with a milk price of $7 per kilogram of milk solids. Fonterra itself has a wide-ranging forecast of between $6.25 to $7.25 for the milk price this season and re-affirmed that forecast this week.
However, Kilsby estimates that if the further write-downs are required then based on the $300 million to $700 million estimate, as much as 20c to 45c per kilogram of milk solids might have to be withheld by Fonterra to shore up its balance sheet.
"While it is generally assumed that Fonterra will pay its suppliers the Farmgate Milk Price, it is not obliged to," Kilsby said.
"There have been previous instances where Fonterra has elected to pay a lesser price. For example, in the 2013-14 season the theoretical Farmgate Milk Price was $8.93/kg MS, but Fonterra actually paid its suppliers only $8.40/kg MS that season. In that year Fonterra's earnings were impaired by processing capacity constraints that meant it was unable to manufacture the product mix assumed in the Farmgate Milk Price calculation."
Kilsby has produced a detailed break-down of the further asset write-downs she thinks Fonterra might have to make. These write-downs are on top of the $860 million already announced by Fonterra.

"This further level of profit write-downs would be difficult to absorb within the business unless profitability improves substantially," Kilsby said.
"Therefore there is a risk that Fonterra may have to make a one-off reduction in its milk price payment in order to recover these potential losses. This $300-700m range equates to $0.20-0.45/kg MS.
"Therefore, while our forecast for the calculated Farmgate Milk Price is $7/kg MS for the 2019-20 season, the actual price Fonterra may be able to pay its suppliers could be 20 to 45c less than this."
See here for the full dairy industry payout history.
*This article was amended on October 17, 2019 to reflect the fact that ANZ made subsequent corrections to the calculations made in the original dairy update - specifically relating to valuation of the Beingmate holding.