Chairman of Fonterra John Monaghan advises farmer caution around significant on-farm decisions due to current levels of global uncertainty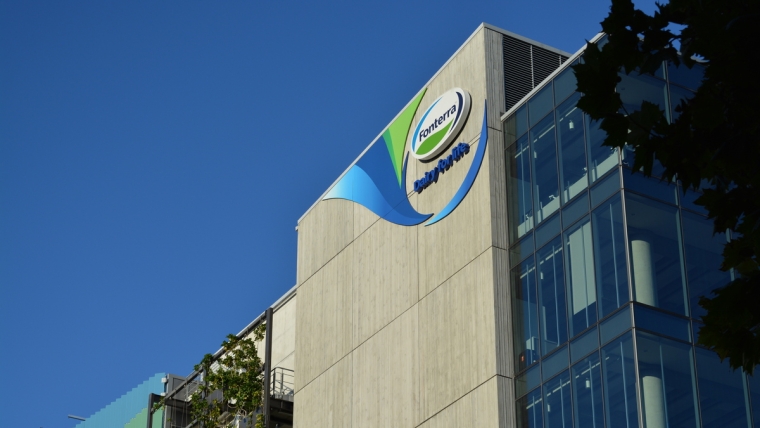 The chairman of giant dairy co-operative Fonterra John Monaghan says farmers should consider the level of global uncertainty and be cautious with significant on-farm decisions.
The message from the Fonterra chairman came in an email circulated by him to Fonterra's farmer shareholders updating the situation around the Covid-19 virus.
He said it was clear that the virus would continue to have an impact on the health and wellbeing of people and economies across the globe for an extended period, likely deep into 2021.
"The global recession will impact people's purchasing power and that will be reflected in prices for all products and services. The scale of the impact is impossible for economists to predict right now."
Monaghan said as a food producer of New Zealand dairy, Fonterra was better placed than a lot of other industries, "but we are still being impacted".
He said Fonterra would be announcing its opening forecast Farmgate Milk Price range for the coming 2020/21 season late next month. And while he gave no indication of what it would be he did sound a cautionary note.
He referenced media coverage of our EU and US producers pouring their milk down the drain due to the impact of Covid-19 on their supply chains.
The US are the world's second largest milk producer and their milk volumes were forecast to be up by as much as 2% year-on-year, he said.
Milk supply in Latin America, the UK and EU is also expected to be up on last year, with good growing conditions for UK and EU farmers as they went into their spring peak.
"This is likely to disrupt the global supply/demand balance that has supported solid milk prices in the 2019/20 season," Monaghan said.
"We will be considering the high levels of uncertainty that we are seeing across the world, stronger supply signals from key dairy regions, and the NZ/US exchange rate as we forecast what prices could be more than a year from now."
Monaghan had no update to the forecast milk price range for the current 2019/20 season - which stands at between $7 and $7.60 per kilogram of milk solids. 
"We have already contracted a high percentage of milk sales for the current season and this is helping us manage the impact of Covid-19."  
Ultimately, it was progress containing the virus in Fonterra's key overseas markets that would affect the co-operative's performance.
"Key amongst those markets is China. That economy is slowly returning to a new normal.
"Chinese bidders returned to the last GlobalDairyTrade auction at levels closer to their historic participation. We are starting to see key foodservice outlets such as Starbucks and McDonald's re-open their doors in China. While that's good news, there's a lot of recovery still needed in that market.
"One of the key strengths of our Co-op is our scale. We export into every region of the world and manufacture a broad range of products. This means that, even in challenging times like this, we can put your milk into the places and products that will deliver as much value as possible."
See here for the full dairy industry payout history and for economists' forecasts.