Fonterra says wide ranging milk price forecast for new season reflects global uncertainty; mid price for current season now set at $7.20; earnings for current year still picked to be between 15c-25c a share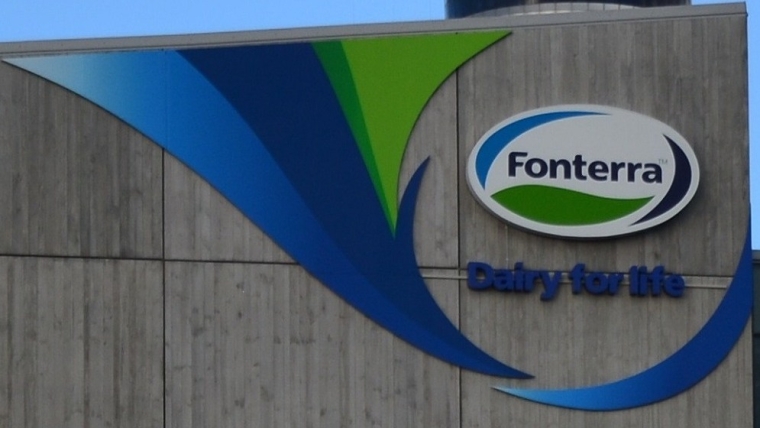 Fonterra's produced a milk price forecast for the new season with a range gap that's big enough to drive a double decker bus through. Fonterra says the range size - a massive $1.50 - reflects  "the increased uncertainty we face in the coming season".
For the record the 'forecast' is for a price anywhere between $5.40 and $6.90 per kilogram of milk solids.
All we can say with any certainty is that even at the top of the range the price will be lower for farmers than that in the season just finishing.
That price now seems likely to be around $7.20 - with Fonterra on Thursday narrowing the range on this forecast from the previous $7-$7.60 to just $7.10-$7.30.
This will see the co-operative contribute about $11 billion to the New Zealand economy through milk price for the year, Fonterra says.
Additionally, Fonterra reaffirmed the full-year 2020 financial year forecast for underlying earnings guidance of 15-25c per share.
Fonterra chairman John Monaghan said of the season just finishing that the co-op has narrowed its price range and reduced the mid-point of the range in response to a softening of demand relative to supply which is pushing down prices.
"One of the main drivers of the softening demand is that many foodservice businesses remain closed. On the supply side, the EU and the US have just been through the peak of their season and that milk is flowing into export markets and increasing competition for sales. As a result, prices are softening across the board.
"This supply and demand imbalance has impacted GlobalDairyTrade (GDT) prices for the products that determine our Farmgate Milk Price. In US dollar terms, GDT prices for Whole Milk Powder are down 17% since late January."
Looking out to next season, he said a global recession will continue to reduce consumers' purchasing power.
"It is not clear what impact government interventions in the EU and US will have on curbing their milk supply, however, we expect our competitors there to put more of their milk into the product types that determine our Milk Price, as they chase government support programmes and favour longer-life products.
"Covid-19 adds significant uncertainty into the process of forecasting what will happen with global dairy prices over the next 15 months.
"For that reason, we are setting the opening 2020/21 forecast Farmgate Milk Price range at $5.40 - $6.90 per kgMS. The wider range reflects the increased uncertainty we face in the coming season.
"This forecast is based on the information that's available now. We will regularly update our farmers on changes or events that may impact our milk price as the season progresses."
Fonterra also provided a third-quarter financial update on Thursday.
This is the summary given by the company:
• Total Group Earnings Before Interest and Tax (EBIT): $1.1 billion, up from $378 million
• Total Group normalised EBIT: $815 million, up from $514 million
• Total Group normalised gross margin: $2.5 billion, up from $2.2 billion
• Normalised Total Group operating expenses: $1,665 million, down $148 million from $1,813 million
• Free cash flow: $698 million, up $1.4 billion
• Net debt: $5.7 billion, down from $7.4 billion
• Normalised Ingredients EBIT: $668 million, up from $615 million
• Normalised Foodservice EBIT: $208 million, up from $135 million
• Normalised Consumer EBIT: $187 million, up from $128 million
• Full year forecast underlying earnings: 15-25 cents per share
• 2019/20 forecast Farmgate Milk Price range: $7.10 - $7.30 per kgMS
• Opening 2020/21 forecast Farmgate Milk Price range: $5.40 - $6.90 per kgMS
• 2020/21 Advance Rate Schedule has been set off the mid-point of $6.15 per kgMS
See here for the full dairy industry payout history and for economists' forecasts.