Westpac economists have had their first go at picking the milk price for farmers in 2022 and they are picking exactly the same price as for this year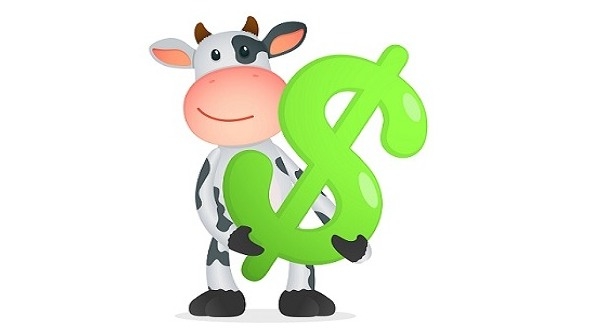 It's all the sevens for Westpac economists, which will be good news for Fonterra farmers if that's the way things work out.
The Westpac team have had their first pick at a milk price for the 2021/22 season (the one after the one we are currently in) and they are picking $7 per kilogram of milk solids - which is exactly the same as their pick for the current (2020/21) season. And bear in mind that in the fairly recently completed 2019/20 season Fonterra confirmed a final payout price of $7.14.
Westpac made its pick for next year in the wake of the latest GlobalDairyTrade (GDT) auction results, which showed an overall lift in dairy prices of 1.8%, led by an increase in whole milk powder (WMP) prices of the same magnitude - 1.8%.
Dairy prices have, overall, been remarkably stable globally for the past four years now as measured by the GDT Index.

These days Fonterra makes its own predictions for the milk price payout in a very broad range. For the season now in progress (20/21) the co-operative recently increased the one-dollar-wide range of its forecast by 40c, meaning the 'midpoint' of the forecast is now $6.80.
Westpac senior agri economist Nathan Penny said in an NZ Dairy Update note that he anticipates overall global dairy demand will firm over 2021 and 2022 as countries gradually get on top of Covid and the global economy rebounds.
"This trend has already started in China and East Asia where dairy demand has rebounded from its lows earlier in the year, with overall dairy prices regaining some lost ground." 
In terms of individual dairy products, Penny said the key change he expects is that demand and prices for milk fat will begin to normalise.
"Currently, milk fat prices are soft as consumers eat less cream and other milk fat products in settings such as restaurants. In particular, we expect that the rollout globally of Covid vaccines will gradually allow more people to return to restaurants and other venues that milk fat consumption relies on."  
On the supply side and in aggregate, he expects moderate growth in the key exporting countries over the period ahead.
"Over recent years, annual growth has averaged in the vicinity of 1%. This relatively modest growth is another reason why prices have held up well during the global Covid recession. Moreover, we see a low probability that global supply will deviate materially from these trends by enough to offset the impact on prices from rising demand." 
But there are risks to the forecast.
"The first is the New Zealand dollar, which we've seen jump two cents to US$0.69 over the past week or so. We expect the NZD/USD to remain firm around or slightly above this level over the remainder of this season and into 2021/22. We note that there is a risk that, if the New Zealand economy's resilience continues to surprise and local interest rates rise, then the NZD/USD could rise beyond what we have assumed. In this event, the milk price would be lower," Penny said.  
Other (downside) risks include the possibility that dairy buyers run down stocks after having built them up during Covid to protect against supply disruptions.
"In addition, there is uncertainty around global agricultural trade policy. For example, Joe Biden's US presidency may take a more trade and China-friendly stance, thus allowing the US more access to China's market and thus more competition for New Zealand dairy exports.
"Finally, we assume normal weather conditions going forward. In the case of a New Zealand drought, global dairy prices are likely to be modestly higher all else being equal."