As part of its ongoing review of capital structure Fonterra's surveying its farmer shareholders - and one question dips its toe into the vexed issue of non-farmer investment in the co-operative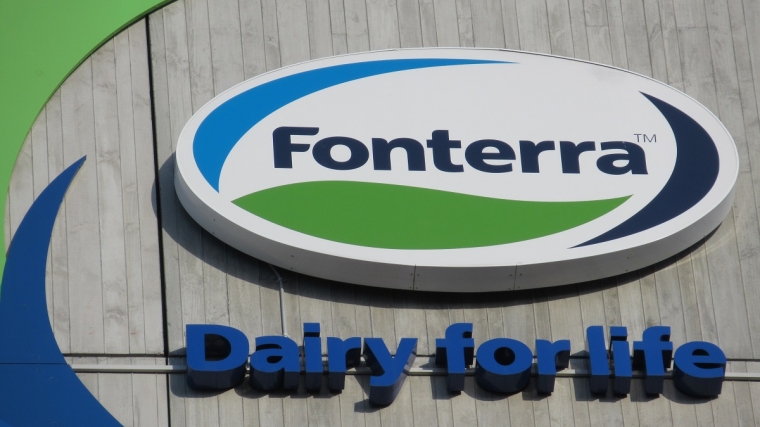 Giant dairy co-operative Fonterra has gone to its farmer shareholders for input into what might be the best capital structure for the business in future.
It has also laid out how it sees the decision making process on capital structure being rolled out - but hasn't given any target dates or timeframes.
Fonterra announced in 2019 that it would again review its capital structure.
It was also in 2019 that Fonterra announced a 'back to basics' strategy after reporting a financial loss of over $600 million due to a disastrous debt-funded global expansion plan.
On the back of this reversal in strategy Fonterra was able to engineer a more than $1 billion turnaround in profitability to a net profit of over $650 million in 2020, although this did include one-off items of a both positive and negative nature.
However, having a fit-for-purpose capital structure for the future is vital for the co-operative to enjoy future success.
At the moment only farmer shareholders may directly invest in Fonterra. But there are also Fonterra Shareholders Fund (FSF) units, which are open to all investors and which offer benefits and dividend returns from the performance of the co-operative - but no decision making power for the co-op. The FSF units also provide a mechanism for farmer shareholders of the co-operative to sell their shares.
Farmers have long opposed the idea of outside investors directly investing in the co-operative. So, in that regard it is interesting to see that the online survey the farmers have been asked to complete does - carefully - broach the topic of outside investment. But equally, it also raises the topic/prospect of farmers continuing to be the only shareholders of the co-operative.
Specifically, in a section in which farmers are invited to cite three things that are most important to them, one stated thing is: "Being able to raise capital from non-farmer investors." However, the section also contains the statement: "Maintaining farmer ownership and control of the co-op."
Fonterra chairman Peter McBride, in a letter to shareholders, said the co-op's board had spent the past few months reviewing potential options for capital structure, "including staying with our current structure".
"Every option has its own merits, but also involves some form of trade-off."
McBride said feedback from the shareholders would be considered as part of the board's decision-making process "as we move toward a preferred option".
He outlined the following "key milestones" - although without any target dates given:
Further development of options
Stakeholder consultation
Refinement of preferred option(s)
Stakeholder consultation on the preferred option(s)
Proceed with preferred option (if change is recommended, then this will likely include a shareholder vote).
At the start of the survey, the board has outlined various issues it is considering, including:
How should the price for our shares be set?
How can we make sure that the capital requirements do not make it too hard for new and young farmers to join the Co-op?
How can we make sure that existing shareholders have flexibility with their capital as they progress through their farming lives?
How much capital do we need to support our strategy?
How does our capital structure support a strong balance sheet?
To what extent should non-farmers be able to invest in the Co-op?
How do we make sure that our share structure can be resilient to economic shocks?
Then there is the survey itself, which starts by asking farmers to state how they feel about a potential change to Fonterra's capital structure.
It then lists 12 points and asks the shareholders to identify three of them that are of the most importance - and then in the next question the whole list is shown again and the farmers are asked to identify the single most important thing to them.
This is the list:
Providing growth in the capital invested in the Co-op over time
Having a high share price
Being simple to understand
Providing a good return on investment
Giving farmers more flexibility about how much they invest in the Co-op
Aligning incentives between shareholders, unitholders and management to maximise value
Making it easy for new farmers to join the Co-op
Maintaining farmer ownership and control of the Co-op
Making sure that Fonterra has a strong balance sheet that is resilient to changing milk supply and climate or economic shocks
Being able to raise capital from non-farmer investors
Something else (please specify)
None of these
McBride said that in addition to the review of capital structure, the board's other priorities for 2021 included continuing to navigate the challenges presented by Covid-19 and delivering a strong Milk Price and achieving forecast earnings.
"We are also focused on implementing our strategy, while clearly defining our longer-term strategic aspirations, and completing our portfolio review work through the asset divestment processes we have previously announced.
"We look forward to discussing these topics with you in-person during our farmer roadshow in March."
Fonterra's currently forecasting a milk price for farmers in the current season of between $6.70 and $7.30 per kilogram of milk solids.
Recent strong global dairy prices have suggested Fonterra may be under pressure soon to raise its forecast price, however.  
Synlait Milk announced on Tuesday it was increasing its milk price forecast for this season to $7.20 from $6.40.