Fonterra may have to look at increasing its milk price forecast for farmers as global dairy prices continue to climb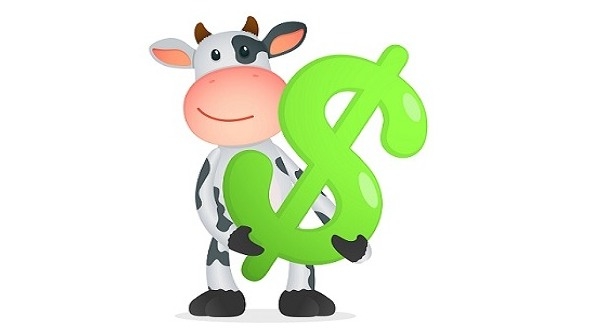 It's the kind of price pressure farmers like to see - and it could lead to some good news fairly soon if things keep going the way they are.
Continuing rises in global dairy prices have got economists recalculating their picks of what Fonterra might pay its farmers for milk in the current season - and at the moment it's onwards and upwards.
At the moment Fonterra's milk price forecast range (updated in December) for the June 2020 to May 2021 season is between $6.70 and $7.30 per kilogram of milk solids - remembering that the actual final price for the 2019-20 season was $7.14.
Fonterra's first cut at a forecast for the current season (issued in May 2020) featured a range of between $5.40 and $6.90 and the forecast has gradually been moving up since. The initial forecast in May 2020 suggested a 'midpoint' price in the range of $6.15, while the current forecast suggests $7.
But might Fonterra be forced soon to re-evaluate that top end price in its range of $7.30?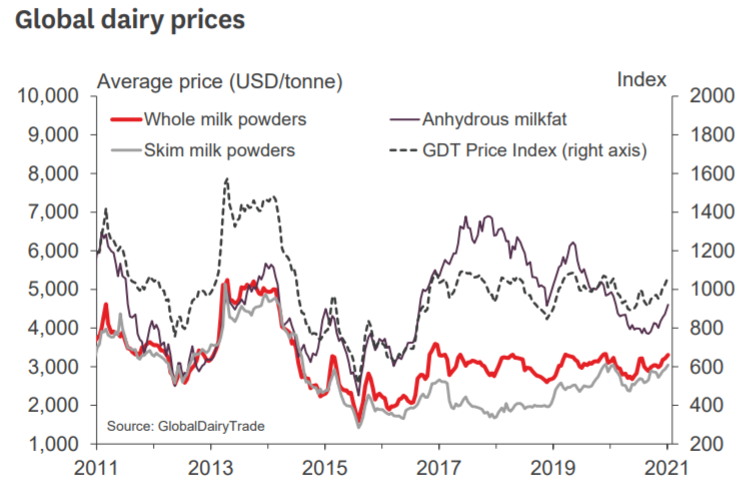 In a forecast update issued on January 12 (and therefore before the latest GlobalDairyTrade auction results), Susan Kilsby, agricultural economist at the country's largest dairy lender ANZ, hiked her forecast price for the current season to $7.20.
"Dairy commodity prices have commenced 2021 at a higher level than expected, and with demand expected to match supply in the coming months, this has mitigated the risk of a sharp decrease in dairy commodity prices in the short term," she said.
Now, following the latest GDT results, Westpac senior agri economist Nathan Penny has been on the calculator and has amped his price pick for the current season to $7.50 from $7 previously. He's also raised his pick for the next season as well (to $7.25 from $7).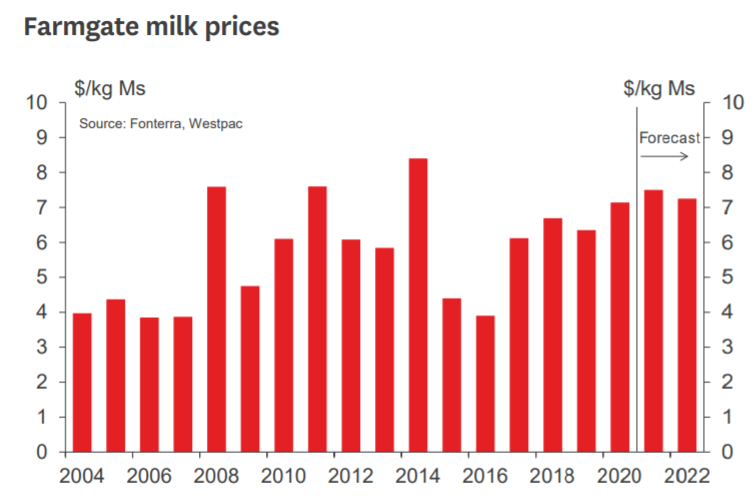 "The forecast lifts are on the back of surging global dairy prices, particularly at the start of this year. Since early November, overall dairy prices have jumped 17.2%, with over half of the lift occurring since the start of the year," he says.
"As we have noted over recent months, Chinese demand is underpinning the price surge. China largely has Covid under control and its economy has rebounded strongly. In fact, the Chinese economy actually grew over 2020, the only major economy to do so."  
From here,  Penny expects the "price momentum has further to run".
He says global dairy supply takes time respond to price lifts.
"Ultimately though, when supply does respond, we expect prices to moderate. But that is a story largely for next season. Similarly, the strength of the New Zealand dollar will have more impact on next season's milk price rather than this season's (due to Fonterra's currency hedging). Nonetheless, global dairy prices will still start the 2021/22 higher than we previously thought."