ASB economists now see a milk price for farmers next year of $8.20 per kilogram of milk solids, which if achieved would be the second best price ever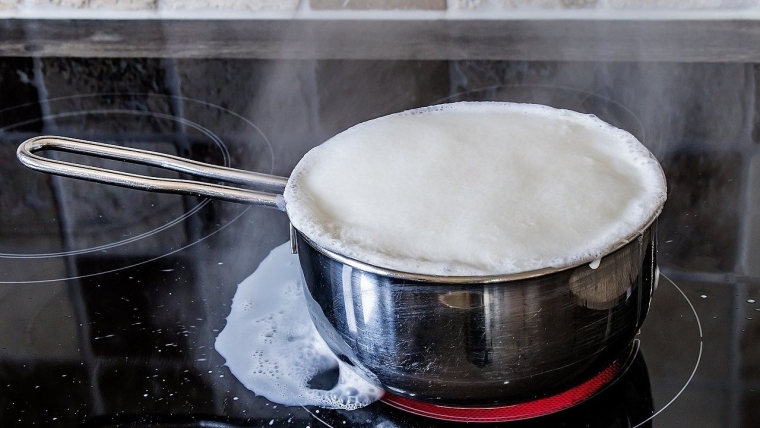 The milk price forecasts just keep going up and up.
ASB economists have now hiked their forecast for next year by 70c to a new market-high pick of $8.20 per kilogram of milk solids. (Westpac's second highest among major bank economists with an $8 pick.)
The new ASB forecast follows the latest GlobalDairyTrade auction at which prices again held at high levels.
Such a price, if achieved in the 2021-22 season, would be the second best ever - beaten only by the $8.40 achieved in 2013-14.
As for the season that's just drawing to a close at the end of this month, ASB has retained its pick of $7.60.
Fonterra itself is currently forecasting a milk price of between $7.30 and $7.90 per kilogram of milk solids for the current season - so implying a potential payout price based on the 'midpoint' of $7.60.
The giant dairy co-operative is releasing third-quarter results next week so will likely update its forecast for the current season - as well as provide its first forecast for next season.
ASB economist Nat Keall said with global dairy prices holding on to their gains "we find ourselves increasingly bullish about the next season".
"We always felt the odds were against a sharp correction in prices after March's mammoth auction, but the resilience in prices has exceeded our expectations.
"Notably, this is the fifth consecutive auction in which WMP [Whole Milk Powder] prices have held above the USD$4,000/tonne mark."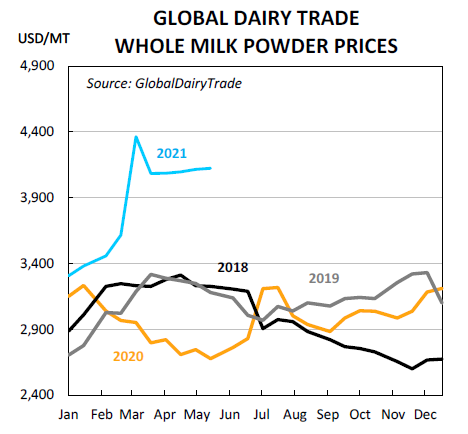 Keall offers the following factors in support of ASB's new higher pick for next season:
• All WMP contract terms continue to trade north of USD$4,000 a tonne, with the September contract trading at a premium. The indications suggest that prices will hold their momentum well into next season, particularly during the crucial months when Fonterra does most of its shipping. The upshot is we reckon WMP prices hold up higher for longer.
• ASB's prior forecasts saw shipping fears starting to ease from Q3, reducing the need for buyers to secure supply through aggressive purchasing and in turn taking some of the heat out of prices. However, freight indicators show few signs of easing, and high prices for the later contracts might imply buyers are still worried about securing supply further into the future than we anticipated.
• Chinese economic data undershot expectations a little in April, but ASB still expects consumer spending there to recover further over the course of the year.
• ASB's model sees a supply response starting to put downward pressure on prices toward the end of the season, but we are still confident demand will outstrip supply.
• And ASB's adjusted its forecast for Fonterra's effective NZD/USD conversion rate. "We reckon the co-op's about 56% hedged for the season, and could end up with a rate around the 71 US cents mark – much, much more favourable than it did last time USD dairy prices were this lofty," Keall says.
"As ever, there is an element of educated guesswork for a forecast this far in the future," he says
"...And we caution that prices could still end up closer to the $7.50 mark than the $8.20 mark. There are all sorts of swing factors to consider – an unexpected move by China to ease purchases, or a faster-than-expected supply response. Still, we feel farmers can be increasingly confident of another strong season."