Fed Farmers says farmers must take personal responsibility over bank deals gone sour; Banking Ombudsman says heavily indebted farmers reluctant to make waves with their banks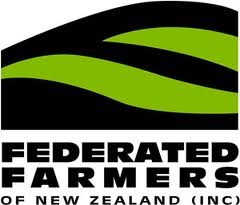 By Gareth Vaughan
Farmers who signed up to interest rate swap agreements with banks now being "assessed' by the Commerce Commission for potential breaches of the Fair Trading Act, need to take responsibility for their own actions, says Federated Farmers president Bruce Wills.
Wills, a Hawke's Bay sheep and beef farmer and a former Rabobank banker, told interest.co.nz that such agreements were a contractual arrangement between a customer and a bank, and ultimately there ought to be an element of buyer beware and personal responsibility.
Meanwhile, Banking Ombudsman Deborah Battell, whose office has completed five dispute investigations involving the interest rate swap deals, said the reason her office has received so few complaints may be because heavily indebted farmers are too scared or embarrassed to "make waves" with their banks.
The Commerce Commission confirmed last month it was "conducting an assessment" of whether some bank interest rate swap agreements with farmers, and ANZ National Bank's Rural Growth Fund, raised issues under the Fair Trading Act. The Commission's comments come after a series of articles about interest rate swap agreements banks entered with farmers between 2007 and 2009, a period where interest rates were mostly much higher than today, in both the Sunday Star-Times and Straight Furrow. The reports said the swaps were sold by banks including ANZ National, Westpac and ASB to farmers as insurance against interest rates rising when ultimately they fell.
Wills said he had heard from about a dozen concerned farmers over the issue, but also from others who were "entirely happy" with how the agreements had panned out. Federated Farmers' view was "well less than 5%" of farmers had been caught up in swap rate arrangements they weren't comfortable with.
"The whole swap stuff was a bit of a punt. If interest rates went up they (the borrowing farmers) were going to win, if they went down, they were going to lose, in broad figures," said Wills.
He acknowledged they were a "complicated instrument" that required a fair degree of expertise to sign up to, but said: "At the end of the day I'm a great believer in buyer beware and personal responsibility."
"The vast majority of farmers I speak to are entirely happy with their relationship with their banks," Wills added. "There is a small group, and I understand they've got some concerns, but they took on a complex product that had some risk. And, just because it goes the wrong way, I get a bit concerned they're looking for someone to blame rather than themselves."
'Heavily indebted farmers don't want to make waves with their banks'
Meanwhile, Battell said based on the number and nature of complaints and disputes her office received and looked into, she hasn't been alerted to a wider, more systemic issue.
"You have to ask the reasons for that and why we might have received relatively few complaints. It does come back to a number of things with the most important being I think the relationship between the borrower and the bank," said Battell.
"A number of people, particularly farmers, were heavily indebted to the banks and were in a precarious position and it would appear that some of them felt reluctant to make waves with their banks. And that, combined with the usual embarrassment, pride, wanting to be able to succeed on their terms and resilience, I think ended up in relatively few complaints," Battell added.
"And I think it's really interesting that since the Sunday Star-Times put out its article we've only received another couple of complaints or enquiries and so it's still difficult for us to know how widespread the issue was and whether there really was mis-selling."
She said some farmers hadn't understood the differences between an interest rate swap agreement and a normal loan, and in particular didn't understand the down side and what might happen if interest rates actually dropped quite dramatically.
The Commerce Commission says its "assessment" comes after it received complaints. Under the Fair Trading Act, if a court decides a company or individual has broken the law, it can fine a company up to NZ$200,000 and an individual up to NZ$60,000 per breach. Courts may also award compensation to those affected by any breach of the Act.
News of the Commerce Commission's "assessment" comes with agriculture sector debt having recently topped NZ$49 billion for the first time, according to Reserve Bank figures, and as the country's biggest rural lender, ANZ New Zealand, prepares to issue a report it says outlines the potential to double the value of annual agricultural exports by 2050 by feeding Asia's burgeoning urban and middle class populations.
This article was first published in our email for paid subscribers this morning. See here for more details and to subscribe.