Fonterra slashes Farmgate Milk Price forecast for 2014-15 to $6 per kgMS from $7, with dividend full forecast cash payout range is $6.20-$6.25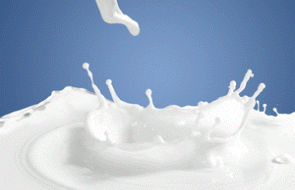 Fonterra has reduced  its 2014-15 forecast Farmgate Milk Price by $1 to $6 per kilogramme of milk solids, and announced an estimated dividend range of 20 cents to 25 cents per share.
The dairy co-operative says that amounts to a forecast cash payout of $6.20 to $6.25 for the current season. The announcement initially sent the NZ dollar down to 85.15 US cents from 85.40 USc.
Fonterra chairman John Wilson said the lower forecast Farmgate Milk Price reflects continuing volatility, with the GlobalDairyTrade price index down 16% since the start of the season on June 1.
"We have seen strong production globally, a build-up of inventory in China, and falling demand in some emerging markets in response to high dairy commodity prices. In addition, the New Zealand dollar has remained strong. Our milk collection across New Zealand last season ending 31 May 2014 reached 1,584 million kgMs, 8.3% higher than the previous season," said Wilson.
"This drop in the forecast Farmgate Milk Price will have an impact on our farmers' cash flows. We continue to urge caution with on-farm budgets in light of the continuing volatility in international dairy markets," Wilson said.
Fonterra's forecast milk price for the 2013-14 year is $8.40 per kgMS, with a dividend forecast of 10c, meaning the total forecast payout is $8.50.
Big income drop for dairy farmers; Downward pressure on NZ$
Westpac chief economist Dominick Stephens suggested a fall in the milk price to $6 from $8.40 will amount to a reduction in the collective income of New Zealand dairy farmers of about $4.3 billion, or 1.9% of Gross Domestic Product.
"At this stage of the season, the final payout remains very uncertain. Much will hinge on how GlobalDairyTrade auctions evolve over the few months ahead. Westpac is assuming a small further reduction in auction prices over the next month or two. We do expect a very substantial recovery in auction prices, but not until the last quarter of this year. Presumably, Fonterra's assumptions are similar.
"This forecast is one more reason to expect further downward pressure on the New Zealand dollar. We expect the NZ dollar to drop to US84 cents in the weeks ahead, and we are forecasting an average exchange rate of US83 cents over the remainder of 2014," said Stephens.
Fonterra CEO Theo Spierings said the dividend increase reflects Fonterra's expectations for improved returns from value-add and branded products, due to volume increases and lower input costs.
"As we continue to drive for growth in our consumer and food service businesses, during the first half of the current financial year we expect reduced cost of goods arising from lower dairy commodity prices to have a positive impact on returns," Spierings said.
"It is important to note that in light of the significant volatility, our dividend estimate is based on zero ingredients stream returns at this early stage in the season. We continued driving our V3 strategy throughout the previous season and that is why we can support an increased estimated dividend range for the 2014/15 financial year," said Spierings.
"Our forecasting anticipates some recovery in global dairy prices but it is too early to predict how strong this recovery will be or when it will kick in. We will provide an update on business performance when we announce our Annual Result on September 24," Spierings added.
Increasing financial stress
Meanwhile, ANZ economists have tackled the question of at what milk price financial stress in the dairy sector starts to increase.
"There is no simple answer to this with a wide range of businesses and leverage within the sector. But with rising interest rates (a large proportion still on short-terms), we reckon a material increase in financial stress would be triggered by a milk price around the mid-$5/kg MS mark. That said, this would only start to show up in the 2015/16 season if there were another low milk price and opening advance," ANZ said.
"The offset this season is that a lower milk price is being signalled early enough in the season for some belt tightening to occur. High deferred payments from 2013/14 will also ensure there is plenty of cash in bank balances heading into a leaner year. Many believe the breakeven is higher than this, but this seems to ignore the fact that the 2012/13 milk price was just $5.84/kg MS and we had one of the worst droughts in some time."
In May the Reserve Bank said nearly 70% of the $32 billion worth of dairy farm debt was on floating mortgage rates,  meaning rising interest rates are likely to increase financial stress if incomes fall, which will happen if the payout drops.
The ANZ economists estimate a $6/kg MS price represents about a $3.3 billion fall in farm-gate revenue versus the record setting 2013/14 year.
"This fall is equivalent to around 1.5% of annual GDP and 3% of national labour income. Considering labour income growth is running at a circa 6% annual rate, the fall in dairy incomes would not be sufficient to see overall household income fall, but it is a significant headwind nonetheless. There is also likely to be an impact on the 2013/14 milk price and the amount farmers receive in October (although) this probably won't be flagged until the final wash-up in September though. We expect this could be $0.10-0.15/kg MS at this stage," ANZ said.
No change to ASB's OCR outlook
ASB chief economist Nick Tuffley noted the fall in dairy prices has been well anticipated by the Reserve Bank and is one reason it has paused its cycle of Official Cash Rate increases.
"We aren't changing our OCR outlook and don't expect another OCR increase until December," said Tuffley.
 "For now we are maintaining our view of a $6.20/kg milk price, though Fonterra's new forecast signals where the risk lies. We expect a degree of recovery in global dairy price to start before too much longer," added Tuffley.
He estimates the lower milk price means farm-gate revenue for Fonterra's farmers will be down $3.8 billion year-on-year, with ASB's calculations assuming a 3% production lift over the season.
-----------------------------------------------------
A history of dairy industry milk price payouts is here.