Keith Cooper is dismayed at the poor understanding of how tariff reduction works. He is also a red meat farmer who is concerned about the TPPA focus on dairy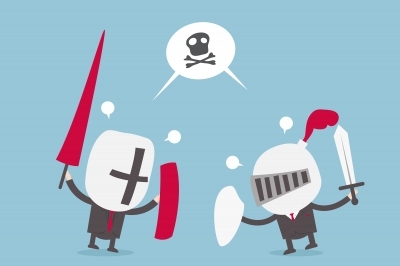 By Keith Cooper*

Trans Pacific Partnership Agreement (TPPA) is the hot topic at present with considerable commentary as to the possible trade-offs (costs) and benefits, which is all highly theoretical until any deal is sighted and we see the matrix of the costs and benefits.
The next issue will arise of how or if the costs and benefits can be equalised in the NZ economy to achieve a balance between the winners and losers, in much the same way one can imagine the negotiators are trying to achieve such a balance within the deal itself.
After all, we wouldn't want a repeat of the 1980's EU market access deal which saw sheep meat access traded off for increased butter access! - which goes to point many commentators are making - that what we ultimately accept will create a legacy position for many years to come.
So firstly, who really drives these high level, political trade deals? In my view we need to appreciate what the good folk in MFAT/MPI/NZTE do in identifying the opportunities or inequalities of global trade and promoting solutions to their political masters. We can all have a view on government agencies but equally how many of us really understand the matrixed intricacies of politics overlaid on commercial activities internationally.
It is possible the TPPA may enlighten many of us, albeit that will be rely on media capability to analyse and articulate those intricacies accurately and the good quality disclosure of the text, of any deal in the future.
Turning to the commercial benefits, there is no doubt ensuring or delivering ongoing or additional market access with lower tariffs or just more access is of significant benefit to NZ producers - assuming such markets deliver "additional" value to NZ and its producers over and above existing alternative markets.
I read with dismay claims from industry-good bodies and others, that NZ exporters will "save" money or "pay" less or lower tariffs.
Such claims either demonstrate a total lack of understanding of foreign trade or PR machines on steroids – I suspect no coincidence that these self-serving or self-preservation statements are emerging as Beef+Lamb have recently announced their forthcoming vote under the Commodities Levy Act to enshrine another period of levy deductions from producers hard earned livestock proceeds.
Don't get me wrong, trade deals are great and critical to ensuring the ongoing competitiveness not only of NZ but also NZ farmers, who are at a geographical cost disadvantage based on our distance from market.
So to explain how an international sale actually works - when a NZ exporter sells product offshore it is generally on a CIF basis (cost, insurance and freight) that means the importer pays all costs once the container hits the wharf - including duties and tariffs.
So with any tariff or duty relief from trade deals the importers cost of goods reduces, not the NZ exporter's costs, accordingly the above-mentioned claims of savings and lower payments by NZ exporter is codswallop!
The exception could be if the NZ exporter also own the importing entity.
So what really are the benefits of a trade deal? To my mind, more market access on better terms (lower tariffs) which means NZ exporters and producers products may become more competitive (cheaper) dependent on the importer passing the reduced tariff rate into his selling price, which will stimulate demand for more product - assuming the target market is a premium market to other options the NZ exporter/producer has.
As we sit now, all this is all very academic with the news over last weekend that no TPPA was agreed, ironically with dairy products being reported as the main stumbling block, on which NZ has become overly reliant on.
Please don't trade off meat Mr Grosser.
--------------------------------
Keith Cooper is the ex-CEO of Silver Fern Farms. He has been involved in the meat sector for 35 years spanning sales, marketing, leadership and governance. He is building a professional Director career and primary sector advisory based in Dunedin along with his farming interests in Middlemarch, Otago. You can contact him directly here.