ASB economists trim farm gate milk price forecast for the second time in a month; now see price of $6, which is below the current Fonterra forecast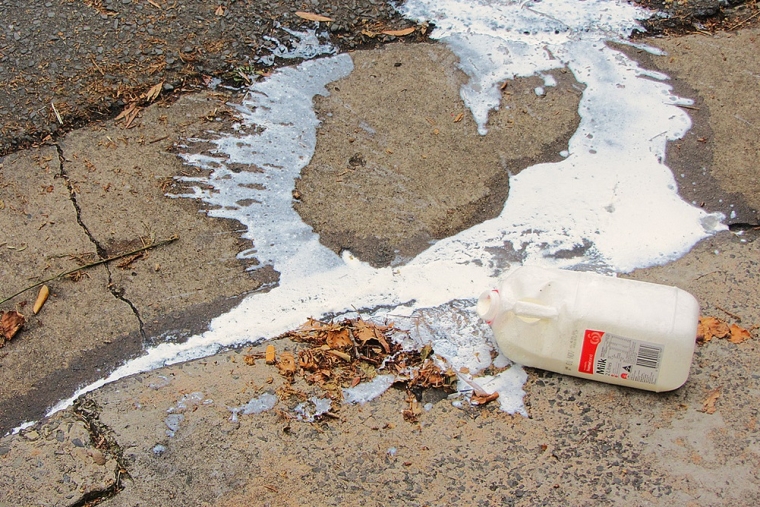 By David Hargreaves
Strong Spring New Zealand production and weak global prices are combining to put firm downward pressure on the price farmers might get for milk this season.
ASB economists - who have had a good recent track record of picking the actual price outcome - have now cut their farmgate milk price forecast for the second time in a month and say based on their new forecast, farmers collectively would be down about $370 million on income.
They are now forecasting a price of $6 per kilogram of milk solids. Significantly, that's below the current range that Fonterra's forecasting (as of last month) of between $6.25 and $6.50. 
Fonterra, which has pledged to produce more accurate forecasts of its performance this year after last year's abysmal financial result, is due to review its milk price forecast again next month.
And with further falls in global prices at the GlobalDairyTrade auction overnight on Tuesday the pressure's very much on Fonterra to see if it can make its current forecast - or whether it will have to trim it again.
ASB senior rural economist Nathan Penny said on Wednesday that it is true. You can have too much of a good thing.
"The dairy sector is case in point, with record dairy production ('a good thing') leading to cuts in the farmgate milk price ('a bad thing')," he said.

The 2018/19 production season is "already one for the record books", he said. 
"October production has set a new record high for any month.  This record level of production has built on earlier strength, taking production to date this season a whopping 6% ahead of the same period last season.

"Moreover, the milk is continuing to roll in.  As a result, we have lifted our 2018/19 production growth forecast to 5%, from 4% previously, which will see the 2018/19 season set a new production record high."
Penny said that in the short term, current growing conditions suggest further production strength in November and into December. 
"Recall that the September through December months account for half of the season's production.  With this in mind, even the prospect of an el Niño weather pattern and dry weather later in the summer won't be enough to derail record production for the season overall."
Penny said that at the moment  the NZ production strength is proving too much for global markets to absorb. 
"Fortunately, production is relatively soft in the EU, the US and in Australia. 
"Nonetheless, given NZ's large share of global dairy exports, particularly of whole milk powder and butter, the mini glut in production is leading prices lower.  For example, overall auction prices have fallen more than 20% since the start of the NZ dairy season."
Fonterra's opening pick for the milk price this season was as high as $7, so any further reductions in the price from here will be a huge blow to farmers.
And for Fonterra, which is faced with a world of corporate issues as it looks to put itself back on a firm footing, a falling milk price just adds to the pressure it's getting from farmer shareholders.