Fonterra holds milk price forecast at $6.75; forecasts earnings per share of 25c-35c this year; to review investments including Beingmate; full year loss of $196 million reported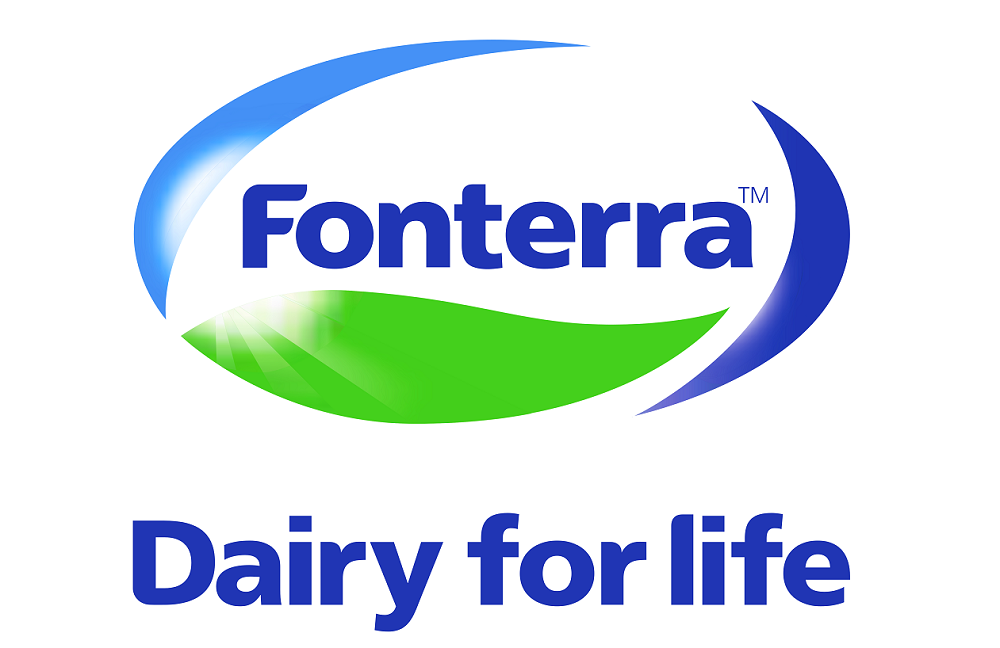 By David Hargreaves
Fonterra's putting various aspects of its business - including the ill-starred investment in China's Beingmate Baby and Child Food Co - up for review after reporting an after-tax loss of $196 million for the financial year to July.
For the year ahead the dairy co-operative is sticking with its farmgate milk price forecast of $6.75 per kilogram of milk solids (which was reduced from $7 last month), while it is forecasting earnings per share for the financial year ahead of 25c-35c.
The final milk price in the year just finished was $6.69, which with a dividend of 10c (which has already been paid at the half-year mark), gives a return of $6.79.
Fonterra says it will re-evaluate all investments, major assets and partnerships to ensure they still meet the Co-operative's needs today.
"This will involve a thorough analysis of whether they directly support the strategy, are hitting their target return on capital and whether it can scale them up and grow more value over the next two-three years.
"This will start with a strategic review of the Co-operative's investment in Beingmate."
The events culminating in Thursday's results announcement have been graduallly building.
Last month Fonterra made a late cut to the milk price for the just finished season and slashed the dividend forecast.
Then a few days later the co-operative said it was putting the search for a new CEO on ice, and was appointing long-time Fonterra staffer Miles Hurrell as interim CEO. While the initial appointment of Hurrell described him as 'interim' CEO, all the materials released by Fonterra on Thursday, including the annual review, refer to him simply as 'CEO'. 
The wide reaction to Fonterra's loss announcement was to be expected.
Fed Farmers 'disappointed'
Federated Farmers Dairy Chairperson Chris Lewis said Fonterra's net loss after tax of $196 million was a very disappointing result.
"That's the first full-year loss in their 18-year history. From a $745 million profit last financial year to a $200 million loss - that's a big drop and they simply must do better. But I'm confident they'll turn things around."
Feds Dairy Vice-Chair Wayne Langford said the forecast earnings per share for FY19 of 25-35 cents "should be considered a minimum, in my view".
Federated Farmers national board and Dairy executive members would continue to have regular meetings with Fonterra "and it's more important than ever for us to push for improvements and keep them on their toes," Langford said.
The farmer shareholders are 'disappointed' too
Also "disappointed" with the Fonterra result was the Shareholders' Council, which represents farmer shareholders of the co-operative. 
"There's no denying that our farmers are unhappy with current performance, and this year's results," Council Chairman Duncan Coull said.
"The underlying result and its impact on earnings, dividend and carrying value is totally unacceptable and one that our farming families will not want to see repeated. Moving forward, it is imperative that our business builds confidence through achievable targets and at levels that support a higher carrying value of our farmers' investment.
"We have been encouraged in the recent short term by the willingness of the Board and Management to take an honest look at our position and make the necessary changes. We are looking forward to a continuation of more open and transparent discussions, and seeing those translate into long term results."
Coull also noted the Co-op's NZ$20 billion revenue resulting from the very strong milk price.
"The New Zealand public needs to recognise that out of that $20 billion revenue, a good portion remains in the New Zealand economy. That's a real positive - no other New Zealand business delivers that," he said.
In what might be interpreted as a pre-emptive strike against any calls to break-up or otherwise reorganise Fonterra, Coull said that despite Thursday's results announcement, the shareholders' council "remains firmly resolved that Fonterra as a strong co-op is the only model that serves to deliver a strong future for our farming families in New Zealand".
Spierings still got an 'incentive' payment
Theo Spierings, who stood down as CEO during the year, attracted a reasonable level of controversy regarding his salary. His total remuneration generated in 2017 was given as $8.3 million. This included short and long term incentives that would not have been paid in the 2017 financial year.
For the 2018 financial year, the annual review gives Spierings' fixed salary as just under $2.463 million (same as previous year), with 'benefits' of $103,275 (down from $242,340). Interestingly, in a year in which the business he was running lost $196 million, Spierings was granted $979,702 in 'short term incentive' payments (down from $1,182,144).
In what is much fuller disclosure of the CEO's salary this year, Fonterra says: "The STI value of the CEO's remuneration is set at 60% of fixed remuneration if all targets are achieved. For the 2018 Financial year, the CEO realised a total STI payment of $979,702 ($1,182,144 in 2017 Financial Year). This is against a target of $1,477,680. The board has approved this STI outcome and payment will be made in October 2018."
There was no long term incentive earnings achieved in the past year.
All this means in terms of earnings, Spierings generated just under $3.546 million in the 2018 year. There's no mention of termination benefits, which would presumably be paid in the next financial year. 
'More accurate forecasting'
Monaghan has only been in the hot seat as chairman since late July, replacing John Wilson, who stood down after a health scare but whose suitability to stay in the job had been questioned after the numerous Fonterra misadventures over particularly the past 12 months.
Monaghan says at $6.75 per kgMS the forecast Farmgate Milk Price for the 2018/19 season is the third consecutive year of strong milk prices.
"That's good for farmers and for rural economies where farmers spend 46 cents of every dollar they earn."
One of the co-operative's main priorities for the coming year is "ensuring more accurate forecasting"
Fonterra says the business "will be run on more realistic forecasts" with a clear line of sight on potential opportunities as well as the risks. It will also be clear on its assumptions, so farmers and unitholders know exactly where they stand and can make the decisions that are right for them and their businesses.
In terms of the detail of the financial performance in the past year, the net loss after tax was $196 million (compared with a profit of $745 million last year), while "normalised" earnings before interest and tax were $902 million, down 22%, the co-operative's gearing ratio blipped up sharply from 44.3% last year to 48.4% and return on capital was 6.3%, down from 8.3%.
'Business performance must improve'
Fonterra's recent trim to the milk price payout for the year gone was in order to shore up the balance sheet.
CEO Miles Hurrell says Fonterra's business performance must improve.
"There's no two ways about it, these results don't meet the standards we need to live up to. In FY18, we did not meet the promises we made to farmers and unitholders," says Mr Hurrell.
"At our interim results, we expected our performance to be weighted to the second half of the year. We needed to deliver an outstanding third and fourth quarter, after an extremely strong second quarter for sales and earnings – but that didn't happen."
Hurrell says that in addition to the previously reported $232 million payment to Danone relating to the arbitration, and $439 million write down on Fonterra's Beingmate investment, there were four main reasons for the Co-operative's poor earnings performance.
"First, forecasting is never easy but ours proved to be too optimistic.
"Second, butter prices didn't come down as we anticipated, which impacted our sales volumes and margins.
"Third, the increase in the forecast Farmgate Milk Price late in the season, while good for farmers, put pressure on our margins.
"And fourth, operating expenses were up in some parts of the business and, while this was planned, it was also based on delivering higher earnings than we achieved. 
"Even allowing for the payment to Danone and the write down on Beingmate, which collectively account for 3.2% of the increase in the gearing ratio, our performance is still down on last year."
'Being clear with farmers and unitholders'
Monaghan says Fonterra is being clear with farmers and unitholders on what it will take for the co-operative to achieve the forecast earnings guidance.
"For the first time we are sharing some business unit specific forecasts. Among others, these see the Ingredients and Consumer and Foodservice businesses achieving an EBIT of between $850 million and $950 million, and between $540 million and $590 million, respectively."
"FY19 is about lifting the performance of our co-operative.
"We are taking a close look at the Co-operative's current portfolio and direction to see where change is needed to do things faster, reduce costs and deliver higher returns on our capital investments.
"This includes an assessment of all of the Co-operative's investments, major assets and partnerships against our strategy and target return on capital.
"You can expect to see strict discipline around cost control and respect for farmers' and unitholders' invested capital. That's our priority."
Here's the financial highlights as given by Fonterra:
• Total Cash Payout for 2017/18 season: $6.79 
o Farmgate Milk Price $6.69 per kgMS 
o Dividend of 10 cents per share 
• New Zealand milk collections: 1,505 million kgMS, down 1% 
• Sales volumes: 22.2 billion Liquid Milk Equivalents (LME), down 3% 
• Normalised sales revenue: $20.4 billion, up 6% 
• Net loss after tax: $196 million 
• Normalised EBIT: $902 million, down 22% 
• Normalised gross margin: 15.4%, down from 16.9% 
• Return on capital: 6.3%, down from 8.3% 
• Normalised earnings per share: 24 cents 
• Gearing ratio: 48.4%, up from 44.3% 
• FY19 forecast Farmgate Milk Price: $6.75 per kgMS 
• FY19 forecast earnings per share range: 25-35 cents
 See here for the full dairy industry payout history.