RBNZ says banks haven't been lending heaps partly because some businesses don't want more debt... yet; Meanwhile Grant Robertson eyes new ways to support medium-sized businesses as small businesses pile in for interest free loans from the IRD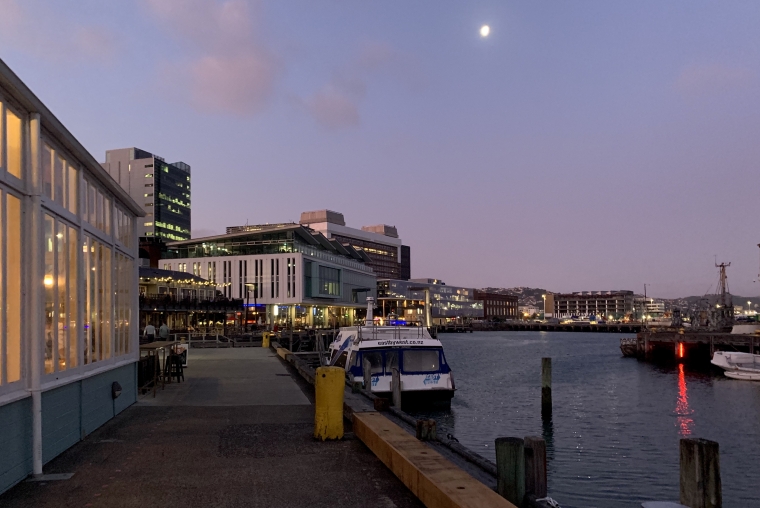 The Reserve Bank (RBNZ) says banks aren't lending up a storm to businesses, which aren't actually willing to borrow a whole lot.
RBNZ Governor Adrian Orr made the comment at a press conference following the release of the RBNZ's quarterly Monetary Policy Statement on Wednesday.
Asked whether banks were being "courageous" enough with their lending through the economic downturn, Orr said the issue was both one of banks' willingness to lend and businesses' willingness to borrow.
RBNZ Deputy Governor Geoff Bascand followed up, saying: "The reported story from the banks is that credit growth is quite low.
"The wage subsidy has made a huge difference to cash positions for businesses over the initial period and so that's helping to fund costs. Of course, it won't last forever and they will need to both borrow and also get revenue in…
"But for now, there's been restructuring of some loans, there's been extensions… but not a huge amount of new credit growth.
"Some signs are starting to open up a little bit in our discussions with them [banks] - a little bit of inquiry going on in the housing market again."
More timely data necessary
However, according to the New Zealand Bankers' Association (NZBA), banks have increased their business lending substantially.
The NZBA reported banks provided $7.6 billion of "new" business lending to 13,432 customers between March 26 and May 13.
It hasn't provided a breakdown of how many of these customers represent small businesses, but its figures indicate the average new loan size has been $565,813.
The NZBA defined "new lending" as "the value of new approved loans to customers". Or "limits or limit increases" to lending.
Separately, the NZBA reported banks had restructured $5.0 billion loans for 2,780 customers between March 26 and May 13.
The RBNZ is only due to publish its April bank lending data on May 29.
According to its latest figures, the total value of business loans on banks' books increased by $1.1 billion between February and March, to $118.0 billion.
Finance Minister Grant Robertson told interest.co.nz he hasn't seen preliminary April data from the RBNZ.
Asked how he could then gauge the extent to which banks are pulling their weigh in the crisis, he said: "I continue to believe that we all have a responsibility here to do the right thing and to help New Zealanders get through. Banks are included in that as well. They have a social licence to operate.
"Most banks in New Zealand have been very profitable over the last few years. I've heard bank chief executives say they've got plenty of money to lend; they are in a position to help. So I hope they're following through with that."
Access to credit the issue, not the total amount of lending 
Robertson believed the issue wasn't necessary the "quantum" of lending, but rather the availability of credit to a range of different types of businesses.
He earlier this month recognised his efforts to get banks to lend more freely, by getting taxpayers to underwrite 80% of loans to eligible businesses, wasn't doing enough. As at May 9 banks had only approved 174 loans worth $23 million under the government's Business Finance Guarantee Scheme, according to a Stuff report.
Robertson accordingly launched a new scheme through which taxpayers are underwriting 100% of loans issued by the Inland Revenue to small businesses.
Within the first couple of hours of accepting applications on Tuesday, the Inland Revenue received 6000 applications.
To receive a loan under this Small Business Cashflow Loan Scheme, businesses must have 50 or fewer full-time staff. They need to be "viable", despite having suffered a 30% drop in revenue in any 30-day period between January and June 2020, compared to 2019.
The loans are interest free if repaid within a year. Thereafter 3% interest is changed from the day the loan was taken out.
Robertson eyeing ways to further support medium-sized businesses
Robertson on Wednesday said he was looking at ways of providing more support to medium-sized businesses - "particularly as they get into trading again at Level 2". 
"I think at that point they're likely to be more confident about going to the bank and talking about assistance," he said, noting he could further tweak the Business Finance Guarantee Scheme.
"We will see in time whether or not there is greater demand. I suspect there will be at a different stage of the recovery."
Indeed, ANZ NZ CEO Antonia Watson at the end of April told interest.co.nz: "We never expected to get a mad rush on new lending [through the Business Finance Guarantee Scheme]."
"I think of it as a tool for the recovery and rebuild, because it is new term lending, it's not overnight working capital help. And term lending does come with more bureaucracy, or credit decisioning, than a temporary overdraft does.
"We're required under the agreement we have with Treasury to apply our normal credit processes. Albeit and this is where the [taxpayer] guarantee gives us the confidence, [under] our normal credit processes a lot of these loans probably wouldn't get approved."
Robertson on May 1 substantially broadened the Business Finance Guarantee Scheme to include agricultural businesses and very small businesses. He also removed the requirement for banks to have to take security for larger loans, and removed the requirement for businesses to have exhausted all other options with their banks before being eligible under the scheme.
RBNZ not considering writing business loans
Asked whether he believed the RBNZ needed to write businesses loans, Orr said, "at present - no".
He explained the RBNZ is providing banks with term lending facilities to support cashflow and liquidity.
"It's about us making sure the banks are fit for purpose and the banks are behaving as we would want and not adding to the problem, but assisting in getting out of the problem," he said.
"The worst thing we could have would be a credit crunch on top of this recession," Bascand said.
"This is also why we've talked about fiscal policy [government spending] being the obvious and appropriate, most important tool that is being used at the moment," Orr went on to say.
"Because there you are directly going in to spending, investing and you're relying less on competitive intermediaries to deliver the product."
*This article was first published in our email for paying subscribers. See here for more details and how to subscribe.