Adrian Orr affirms the RBNZ's tightening bias while calling on financial institutions to use their balance sheets to support NZ's economic recovery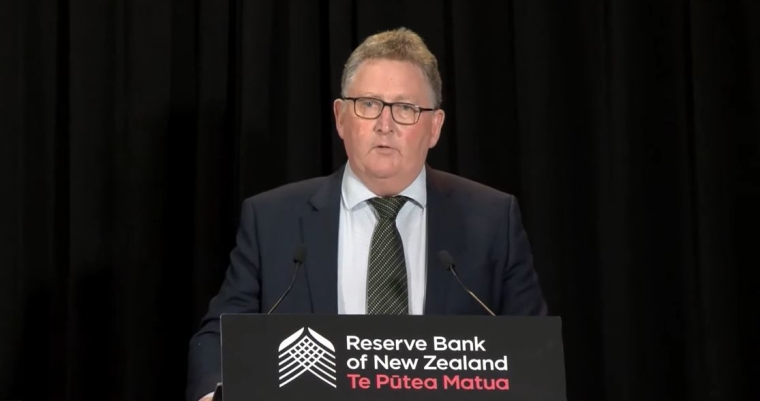 Reserve Bank Governor Adrian Orr is urging financial institutions to use their balance sheets to support struggling households and businesses facing higher inflation and interest costs.
Orr told those tuned in to a virtual Institute of Financial Professionals conference on Thursday to "retain their focus on looking after their customers".
He said innovation and economic growth largely rest on the attitudes and conduct of financial institutions, particularly over the next year.
"We are going through a cyclical change at the moment," Orr said.
"Monetary policy has largely run its easing course globally. In the absence of another demand shock that outpaces supply, monetary policy easing has done as much as it can. That means we're going into a very different inflation and interest rate environment.
"You need to be working with your customers around making sure they can weather that change; understand that change."
Orr noted the banking sector has thus far come through the pandemic "incredibly well", reporting high profits. Having a go at the banks that protested the RBNZ requiring them to hold more capital, Orr said they were heading towards holding levels of capital they had claimed would kill them.
Indeed, ANZ NZ on Thursday reported a net profit after tax of $1.92 billion in the year to September - just short of its 2018 record of $1.99 billion.
Orr said the pandemic has seen the Government, which has spent several billions of dollars help keep people employed via the Wage Subsidy for example, absorb an enormous amount of household balance sheet risk.
Orr said household and business balance sheets accordingly look good in aggregate, which gives him confidence the financial system as a whole is stable. Nonetheless, there are individuals struggling at a time the decline in interest rates globally "has come to an end".
BNZ chief executive Dan Huggins made a similar observation during another session in the conference, saying that while he wasn't seeing stress come through BNZ's balance sheet, it was a different story talking to customers - particularly those in the likes of hospitality.
ASB chief executive Vittoria Shortt said the stress hadn't shown up "yet".
ANZ chief executive Antonia Watson responded, "I agree with the 'yet'… The people that are really hurting - we haven't lent money to."
Coming back to Orr, he said, "The financial system needs to step up and manage the vulnerable…
"They're always the ones left to suffer and that is where political instability and shortness of business cycles occur."
Orr explained that once financial institutions' assets look a bit bad, or don't behave as expected, they typically start pulling credit.
"That's the usual play," he said.
"Let's make it different this time."
Asked about whether the housing market could make a soft landing, Orr said, "I'm really nervous for new entrants to the housing market, the whole housing market vulnerability, and the continued desire for housing as an investment commodity…
"Twenty countries in the OECD in the last 30 years have had more than 30% decline in house prices… but we seem to think we're different all of the time and the banks are pricing it as if we are different all of the time."
Again, Orr noted it's some households, not the banks (which have loans spread across a number of borrowers, who need to continue paying their mortgages even if they're in negative equity) that are vulnerable.
*This article was first published in our email for paying subscribers. See here for more details and how to subscribe.