Sales or profit incentives need to go for banks' top dogs - not just frontline retail staff - says head of Aussie royal commission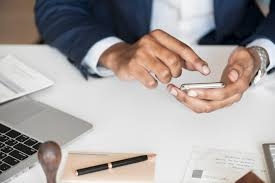 Major banks in New Zealand are no longer paying their frontline staff bonuses for meeting sales targets – the change in approach becoming effective this week for ANZ, BNZ and Westpac.
However the head of Australia's banking royal commission, Kenneth Hayne, is adamant the way those higher up the ranks are incentivised needs to change for banks to genuinely improve their conduct and culture.
In his interim report, released last Friday, Hayne explained that basing senior management's incentives on revenue will "inevitably" affect how they engage with more junior staff.
"It will always be in the interests of any manager (no matter how senior) to have subordinates carry out their work in a way that will allow the manager to achieve whatever incentive targets have been set for that manager," he said.
"It follows, then, that eliminating incentive-based payments for front line staff will not necessarily affect the ways in which they are managed if their managers are rewarded by reference to sales or revenue and profit.
"The behaviour that the manager will applaud and encourage is behaviour that yields sales or revenue and profit.
"The behaviour that is applauded and encouraged sets the standards to be met and forms the culture that will permeate at least that part of the entity's business."
Big changes made this week
Hayne recognised that all the major banks in Australia had changed their remuneration practices in response to recommendations made in the April 2017 Sedgwick Report, commissioned by the Australian Bankers' Association.
Yet noting that Stephen Sedgwick's recommendations around limiting sales incentives were coupled with the need for changes in "culture, philosophy and leadership", he said: "The move to balanced scorecards may be one step along the path of change, but scorecards of the kind described [in the report] do not complete that journey."
What's more, he said the new [Australian] scorecards were still closely linked to banks' overall financial performance.
In New Zealand, ASB in July and ANZ, BNZ and Westpac on October 1 removed sales targets for frontline retail staff.
ASB has also flagged further changes "in development".
Broadly speaking, frontline retail staff will now be assessed on their customer service, product knowledge, and so on.
First Union's retail, finance and commerce secretary, Tali Williams, said: "ANZ also committed in bargaining [with the union] to a ban on formal and informal performance management around sales performance… We have seen a significant reduction in formal performance however informal performance management does continue to be an issue that we need to monitor."
Overall Williams applauded the changes made by the banks, even though she said it was difficult to know how effective they'd be this early in the piece.
"Sales targets and sales culture are simply too embedded within the banks to change overnight and there will inevitably be teething issues," she said.
"We also have to remain vigilant that any new measure of 'quality conversations' doesn't become another arbitrary and unfair measure of performance. For example, is a quality conversation one in which you sell a product? What if you don't?"
Hayne raised a similar point: "There are often circumstances where it is in the best interests of an adviser's client or a bank's customer to make no change to existing arrangements and take no new or different product. It is not easy to measure how often an employee is right to give advice to do nothing."
All about the money
In summary, he said: "The banks say that they have changed or are changing their remuneration policies and it will be necessary to look carefully at those claims.
"But almost every piece of conduct identified and criticised in this report can be connected directly to the relevant actor gaining some monetary benefit…
"For individuals, the conduct resulted in being paid more. For entities, the conduct resulted in greater profit."
Closer to home, the Financial Markets Authority's (FMA) CEO Rob Everett made a similar comment when he in May announced the regulator was teaming up with the Reserve Bank to do a financial services conduct and culture review of New Zealand banks and life insurers.
"Most of what seems to go wrong in financial services comes off the way people get paid; the way they get incentivised to sell product; to give advice," he said.
The FMA and Reserve Bank are due to report back on their findings within the next couple of months.
Everett also noted there were key pieces of legislation being drawn up to address some of these issues.
One of these is the Financial Services Legislation Amendment Bill, which is passed and means financial advisers will be required to put their customers' interests first and disclose much more about any conflicts of interests around the way they're paid.
*This article was first published in our email for paying subscribers early on Thursday morning. See here for more details and how to subscribe.