BNZ economists say there is now a 'solid risk' the Reserve Bank might cut the Official Cash Rate as early as Wednesday; Kiwibank economists also say that's a possibility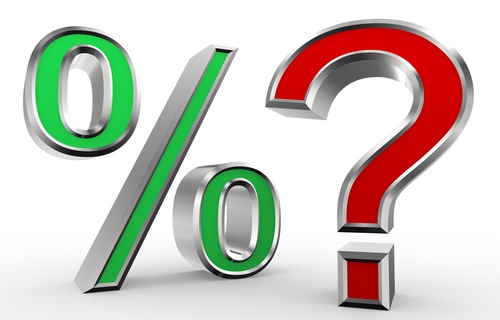 BNZ economists are now saying there's a "solid risk" the Reserve Bank might cut the Official Cash Rate as early as Wednesday (June 26) and Kiwibank economists think that's a possibility too.
Most economists and market watchers expect that the central bank will hold fire for the moment and then likely cut in August.
However, in a BNZ Markets Outlook publication, BNZ senior economist Craig Ebert says in terms of recent economic development, "so much have the sands shifted that there is a solid risk the RBNZ is goaded into cutting its OCR a further 25 basis points, to 1.25%, this week".
Kiwibank chief economist Jarrod Kerr and senior economist Jeremy Couchman say they expect the RBNZ to keep the cash rate unchanged at 1.50%, preferring to wait another six weeks for the more in-depth MPS forecasting update in August.
"But we certainly wouldn't rule out a cut on Wednesday, given the race to lower rates offshore."
Kerr and Couchman say lower wholesale interest rates are doing some of the work for the RBNZ.
"But the RBNZ risks a spike higher interest rates and the currency if the one-page OCR statement is not seen as dovish (enough).
"...If the RBNZ come across as slow, or reluctant, to cut, then there could be an unhelpful pop higher."
BNZ's Ebert says says immediately after May's Monetary Policy Statement (MPS) the BNZ highlighted that the Reserve Bank would be cutting rates again.
"At that time we noted that we were "ambivalent between August and November" with regard to timing. Given latest developments, and from our economic commentaries over recent weeks, it should be clear to all that our ambivalence has shifted in favour of August."
But, so much have things changed that there is a chance that cut will happen this week, he says.
"Sure, Q1 [March quarter] GDP proved stronger than the Reserve Bank anticipated. The Q2 CPI is shaping up to be in line with the Bank's expectations. And it remains to be seen whether spare capacity will open up in the economy, dampening (the rise in?) core inflation pressure," he says.
However, March quarter GDP figures were not all that robust at heart, and key domestic demand components of it were lagging.
"More to the point, some key leading indicators domestically have sagged. This is further threatening our forecasts of GDP for 2019 (which are already, and still, lower than the Reserve Bank's). And importantly, there are elements of demand in this local slowdown now, rather than just a reflection of severe supply constraints.
"The dovish pivots from the RBA, the US Federal Reserve, and the ECB also lend themselves to the RBNZ producing a statement this Wednesday that is at least as dovish as its May missive."
And Ebert says BNZ economists are conscious that, in May, the Reserve Bank intimated that it wanted to keep "in front of the curve".
"If this remains its reasoning then the door to a June ease [this week] is definitely opened."
Ebert says he thinks next week's NZIER Quarterly Survey of Business Opinion (QSBO) is worth waiting for for the RBNZ. And "on balance of probability", expects the RBNZ to hold the OCR at 1.50% on Wednesday.
"Nonetheless, in the least, it will probably sound dovish enough, in its text, to leave the market largely pricing another 25bp cut at the August Monetary Policy Statement."
As for where "this process could end up", the BNZ economists are mindful that CPI inflation – and expectations thereof – might struggle to live up to the exact outcomes that central banks are mandated in achieving.
"While there are many reasons inflation is (globally) capped, central banks will back the remaining options they have to drive prescribed outcomes. While it might not have a material bearing on GDP and CPI trajectories, further central bank easing (in its various forms) does seem prone to excite the financial markets for a time. Hang on to your hats. It could get unconventional."