BNZ economists say the Reserve Bank's latest messages inject uncertainty about what the central bank will say and do at its next interest rate review next month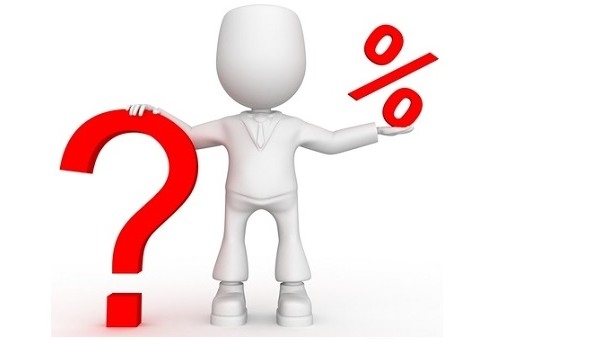 BNZ economists say the Reserve Bank's starting to sound "uncommitted" about another interest rate cut next month, with its latest messages injecting uncertainty about what the central bank will say and do at the next interest rate review on November 13.
The financial markets have generally assumed that the RBNZ will further cut the Official Cash Rate from its current 1% to a new historic low.
In the BNZ's weekly Markets Outlook senior economist Craig Ebert says if the Reserve Bank is not comfortable with the market's strong pricing for a rate cut at the November MPS, "it needs to be more explicit".
"Otherwise it's coming across as the Bank starting to hedge its bets."
Ebert says the "latest inkling" that the RBNZ was starting to sound uncommitted to another 25 basis point (to 0.75%) in the OCR had come from release of a speech given on Monday by RBNZ Assistant Governor Christian Hawkesby.
"To be sure, it emphasised inflation, and inflation expectations, as motivations for recent OCR easing. But the speech also reiterated recent messages from the Bank, about August's 50 point cut [from 1.5% to 1% - where the OCR is now] being a front-loading of stimulus, in a risk-reward type framework. This follows his comments from last week [to global news provider MNI] that he was 'very happy' with the way interest rates cuts are feeding through the economy."
Ebert says that Hawkesby, in his speech, also appeared to warn the markets of not over-listening to Reserve Bank forecasts and messaging. This is in recognition of the market's bias to predict what the RBNZ will do with its policy rate, as opposed to what the market thinks the Bank should do with it.
"While we appreciate the difference, the fact is that there is no 'market' for discussing what any central bank should do, when risk is managed on what it actually does with short-term interest rates. It's all very well saying the market should spend more time figuring out what the central bank should do. But what's the point in devoting resources to this, especially when one can see the central bank is committed to doing something quite different?"
Later this week (Thursday, November 1) will see the release of the latest ANZ Business Outlook Survey. Recent ANZ surveys have seen business confidence plummeting to levels last seen during the Global Financial Crisis over 10 years ago.
Economists will be watching this week's release closely therefore to see if the big interest rate cut by the RBNZ in August is beginning to have a stimulatory effect.
"If the Reserve Bank's 'stimulus' is to work, it needs to do so besides injecting more froth into house prices," BNZ's Ebert says.
"This is where Thursday's ANZ business survey will be instructive. It will indicate if respondents are being encouraged by the Bank's ongoing reduction in its cash rate, nearer to naught. This remains an open question."
Ebert says that without a material improvement in the business surveys, it's hard to see the economy expanding as robustly as the RBNZ currently thinks it will.
"This couches our view that the Bank will feel the need to keep cutting interest rates," he says.
"In checking Thursday's business survey, we will, of course, note general confidence levels. How could we not, when it was at 11-year lows in September? However, we will put much more weight, as usual, on firms' expectations regarding their own activity, employment and, especially, investment. While these don't denote contraction, they have certainly been running well below par over recent months."