ANZ economists say the global recovery will be slower than is currently anticipated and solvency issues are 'expected to come into focus'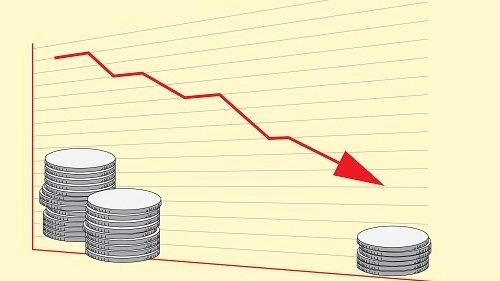 ANZ economists say financial markets - particularly stock markets - are overly optimistic in their anticipation of the speed the global economy will recover.
And the economists, in their ANZ Weekly Focus, say that solvency issues are expected to come to the fore.
"In time, firm difficulties and the severity and length of the global slump will become apparent," they say.
"...If we are right that markets are too optimistic about the economic outlook, the question then becomes: when will the chickens come home to roost?"
The economists say they can't say exactly, as picking the timing of such things is notoriously difficult. However...
"Our hunch is that it will happen when (a) a big borrower unexpectedly defaults; or (b) when shock revaluations in correlated markets like real estate lead investors to question asset-allocation strategies."
At the moment, there is heightened demand for credit, they say.
"And if we see a significant sell off in credit markets that swamp the market's ability to absorb it, this could set off a chain reaction.
"We see scope for this dynamic to rear its head through the middle of the year."
They say this would weigh on risk- and trade-sensitive currencies like the New Zealand dollar (NZD) and Australian dollar (AUD), and could also see upward pressure on yields in domestic credit markets.
This would put more pressure on the Reserve Bank to provide further stimulus and soothe markets.
"Increased volatility is also very likely. We are forecasting the NZD lower through the middle of this year – on a trade-weighted basis, against the USD and to a lesser extent against the AUD."
The economists say In the past, rising default rates and solvency concerns have triggered a "re-pricing of risk" and often set off a chain-reaction of events that has been difficult to contain.
"Default rates rose after the GFC, but that crisis was primarily about liquidity, and central bank actions ultimately succeeded in arresting the trend and restoring some order.
"This time around, some global companies are facing liquidity concerns, but many more are facing solvency concerns."
The economists note that central banks are buying "an enormous amount of assets", including corporate paper.
"But providing liquidity in this way can only go so far. It reduces risk premia, lowers debt-servicing costs and expands credit. But it can't solve fundamental solvency issues where they exist.
"And with central bank balance sheets already stretched, we question whether they have the resources and willingness to intervene in these markets, let alone succeed.
"Our modelling points to a larger and more rapid spike in US defaults than in the GFC if the global economy is slow to recovery as we expect. And not surprisingly, our models therefore point to a substantial widening in credit spreads."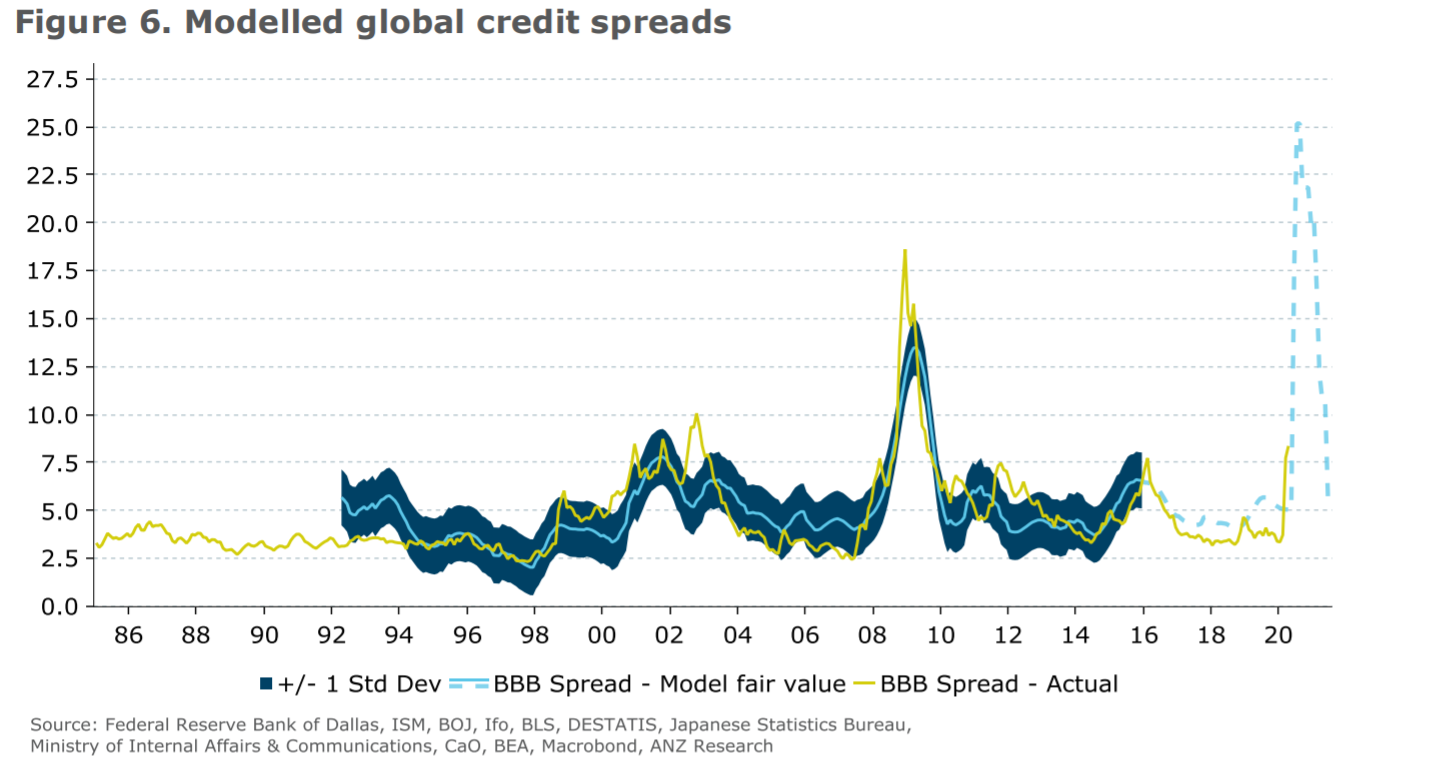 The ANZ economists say the world has become a lot riskier, but lenders aren't yet getting what's historically been considered reasonable compensation for that fact
"If we assume that the recovery is swift and feeds through to some easing of lending standards, then our modelled move in spreads is relatively inverted-V-shaped.
"For now, it looks like investors are assuming as much, with some liquidity provision by central banks helping bridge the gap.
"But this spread is the modelled spread on the credits that survive.
"If defaults rise, as our models indicate, then the borrowers that go under will leave losses in their wake.
"That'll change the mood.
"And our modelling may be too optimistic: actual spreads may recover more gradually than our model indicates, as fear and sour memories often take some time to fade.
"A longer recovery, with a higher unemployment rate, would add risk to current pricing, which assumes a short duration and benign default cycle."