BNZ, Bank of Tokyo-Mitsubishi and TSB Bank will be forced to take the biggest trims on Solid Energy debt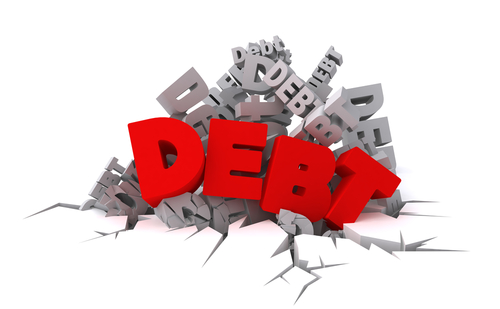 The BNZ, Bank of Tokyo-Mitsubishi and TSB Bank are the Solid Energy lenders who will face the biggest "haircut" on monies owed by crippled state coal miner Solid Energy.
Bank of Tokyo-Mitsubishi is reported to be taking legal action to try to veto a debt restructuring deal.
At this stage if it came to a straight vote (which requires a 'yes' from lenders holding 75% of the outstanding debt) it appears likely that it would be outvoted by other lenders.
The amounts owed by the bank, as well as the fact that TSB Bank is owed $68.79 million on Solid Energy "medium term notes", are contained in the debt restructuring documents.
The documents have been issued ahead of a crunch meeting by the lenders on October 22. 
Holders of up to $95 million of Solid Energy notes had not to this point been revealed. Interest.co.nz's Gareth Vaughan has attempted to find out more about them but been officially rebuffed.
TSB recently revealed in its June disclosure statement that it held notes, but wouldn't say how many. It said last month it did not see them as being impaired.
The October 22 meeting will decide whether the banks agree to a haircut, part of the recently announced restructuring for Solid Energy. Without the restructuring Solid Energy will likely go under.
The restructuring includes a contribution of up to $155 million from taxpayers.
The Government will issue $100 million in non-voting redeemable preference shares with $75 million to key lenders in exchange for part of the debt owed to them, and $25 million to the Crown in exchange for cash. There'll also be a secured working capital loan of $50 million provided by the Crown, repayable within three years, plus a secured land mortgage of $50 million provided by the Crown, again repayable within three years.
The restructuring documents show that the $75 million "haircut" for the financiers, which involves them swapping debt for preference shares, is broken down thus: BNZ and Bank of Tokyo-Mitsubishi - $16,304,348 each, TSB Bank, $13,756,793, Westpac, $11,311,141, Commonwealth Bank of Australia, $9,171,196 and ANZ, $8,152,174.
All of the financiers other than TSB lenders to Solid Energy, while TSB holds notes with a face value of $67.5 million. The extra amount TSB is owed over that is in unpaid interest.
Among the lenders, in round figures, Westpac is owed $96.5 million (which includes a $40.95 million "performance bond"), BNZ and Bank of Tokyo-Mitsubishi are each owed $80.1 million, CBA is owed $62.2 million (which includes a $17.1 million performance bond), and ANZ is owed $40.4 million.
English comments
Finance Minister Bill English later said in Parliament the government's view was the Bank of Tokyo Mitsubishi's legal action was very unlikely to succeed, and if it did, the company would have to be liquidated at a cost of 1,000 jobs and the bank would lose all its money.
"Our advice is there's enough of the banks agreeing in order to proceed with the restructuring of the debt. Bank of Tokyo is mounting a legal challenge to that, but our advice is that's only got a very small chance of success," English told reporters before entering Parliament.
"If they were successful in the courts in stopping the deal, then Solid Energy would probably go into liquidation and they would lose all of their NZ$80 million. So success would be worse for them in the courts," he said.
English said there was no plan to renegotiate the deal. "We have no intention of coughing up to cover any bank's debt," he said.
(Updated with comments from English)