Westpac economists see inflation expectations falling still further over the next year, making the 'uphill battle' the Reserve Bank has been fighting that much harder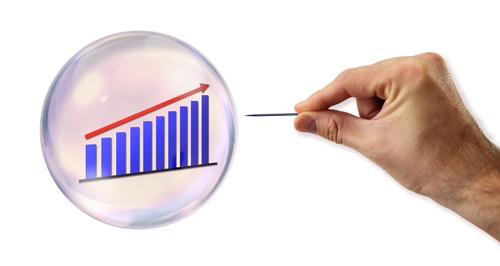 Inflation expectations are likely to fall still further over the next year, making it even harder for the Reserve Bank in its "uphill battle" to generate a sustained lift in inflation, according to Westpac economists.
In a paper titled: 'I've fallen and I can't get up: Another look at inflation expectations' Westpac senior economist Satish Ranchhod says evidence of a downshift in inflation expectations can be seen "over a range of measures".
"And this isn't just a response to the recent softness in oil prices. Expectations for inflation over the next few years have also fallen."
The paper updates an earlier one from Ranchhod in May last year and follows just two days after fellow Westpac senior economist Michael Gordon put out a paper closely examining the Reserve Bank's own measure of 'core inflation' and which concludes that it will be "difficult for the RBNZ to return core inflation to around 2% on a sustained basis, which is a strong argument for keeping the [Official Cash Rate] low".
The Westpac economists were first among the big four banks (subsequently joined by ASB) to state that they believed the Reserve Bank would be forced to drop the OCR to 2% this year. It's currently at 2.5%.
RBNZ Governor Graeme Wheeler, in a February 3 speech, said the central bank would continue to draw on the flexibility contained in the Policy Targets Agreement between Wheeler and Finance Minister Bill English in managing economic risks and assessing monetary policy. The Bank would avoid taking a "mechanistic approach" to interpreting the PTA.
And in a comment contained in the media release, but not in the published version of the speech itself, Wheeler said: "Some commentators see a low headline inflation number and immediately advocate interest rate cuts."
Subsequent to those remarks, a sharp fall in the two-year-ahead inflation expectation figure measured by the RBNZ's own survey has led to sharply divergent views among economists.
Westpac's Ranchhod said that Inflation expectations are a significant influence on wage and price setting decisions, and as a result play an important role in determining actual inflation. Looking across some of the main approaches to measuring inflation expectations, he said, three things stand out:
"First, there has been a marked downshift in inflation expectations.
"Second, this downshift does not simply reflect recent falls in oil prices and the related weakness in the near-term inflation outlook. Inflation expectations have been trending down for several years, including measures of longer term expectations.
"Third, this downshift has become more pronounced over the past year.
"The downshift in inflation expectations will be a major concern to the RBNZ, making the uphill battle they have been fighting to generate a sustained lift in inflation that much harder."
Ranchhod said against a back drop of persistently low inflation, if expectations had remained consistent with the inflation target, then the RBNZ could have taken a gradual approach when trying to get inflation back to 2%.
"However, measures of inflation expectations actually paint a more worrying picture. Across a range of measures and horizons, we have seen a downshift in inflation expectations. Some of the most reliable measures (including the RBNZ's own medium-term two year ahead measure) are now well below 2%.
"This means there's a real risk that inflation expectations are deviating from the inflation target. And given the continuing softness in inflation and likely downturn in growth further ahead, this downshift could become even more pronounced over the coming year."
Ranchhod said inflation expectations have been falling since 2012 – well before the recent oil-related weakness in inflation.
"This corresponds with an extended period of generalised softness in New Zealand inflation. It also corresponds with the start of Governor Wheeler's tenure when there was a tightening of the Policy Targets Agreement to include an explicit focus on the 2% midpoint of the target range for inflation. However, as shown [in the graph below] the downshift in expectations in recent years appears to have gone beyond just bringing inflation expectations back to the target mid-point.
Furthermore, Ranchhod says, downward pressure on inflation expectations is likely to continue for some time yet.
"We're forecasting annual inflation to linger close to 0% this year. On top of this, over 2017 and 2018 (i.e. the longer term horizons which are the key focus for the RBNZ) growth is set to slow as reconstruction in Canterbury eases back, and the current boom in migration dissipates. This slowdown in growth will compound the RBNZ's difficulties in returning inflation to target."
Ranchhod says there are signs that the softness in inflation expectations is passing through to conditions in the economy more generally. Over the past year business expectations for wage growth over the next one to two years ahead have fallen back to the levels seen during the financial crisis. "This could exacerbate the current softness in inflation."
And Ranchhod says the downshift in inflation expectations is also evident in financial markets pricing.
"Such measures are unlikely to be affected by temporary volatility in inflation due to their very long term focus (over ten years). Consequently, they are often viewed as an indication of the credibility of the inflation target."
Financial market expectations for inflation over the coming years have been trending down, and are now at very low levels, he says.