US public holiday brings light calendar. Impressive US data overshadowed by Mueller's indictments, and impending tariff actions. Fed minutes eyed for clues about number of hikes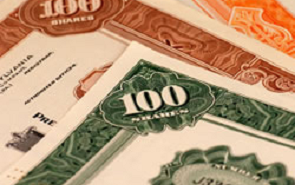 There were no key market moving events, although the retreat in US equities followed a report by Special Counsel Mueller which revealed the methods Russians used to interfere with US politics, although Trump's election campaign was not implicated. 
The US Commerce Department recommended that the US impose tariffs or quotas on imports of aluminium and steel for reasons of national security.  The report goes to President Trump to make a decision.  The concern is that imposing tariffs will result in retaliatory measures from other countries, triggering an economically harmful trade war.
On the economic front, US consumer sentiment in February was much stronger than expected, with the impact of tax cuts and strong income growth seeming to offset the increased equity market volatility.  Housing starts and permits were also stronger than expected.
UK economic data continued to underwhelm, with sluggish retail sales growth.
The US Treasuries curve flattened again, with the 2-year rate up less than 1 bp to 2.19% and the 10-year rate down 3 bps to 2.87.  Global forces helped nudge NZ 10-year government and swap rates by 2 bps to 2.99% and 3.29% respectively.
The day ahead should be a quiet one, with the US on holiday tonight and a sparse economic calendar.  The economic calendar is fairly light for the whole week, with mainly second-tier data releases. 
We'll be most interested in the Fed's minutes from its last FOMC meeting due Thursday morning NZ time.  These will be scrutinised to judge whether the next meeting might tip the projections towards four, rather than three, rate hikes.  And we'll be interested in any discussion around the US dollar and how that affects the outlook.  A number of FOMC members are also on the speaking circuit this week.
---
Get our daily currency email by signing up here:
---
BNZ Markets research is available here.