A heavy wave of US T-bill and Treasury bond issuance starts week to support widening US fiscal deficit. Bid-cover lowest in a decade, foreign central banks buying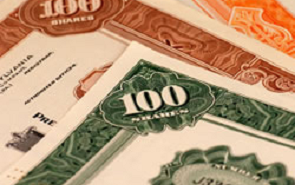 In a slow start to the week, US Treasury yields have drifted higher, helping support the USD while the NZD is mixed on the crosses.
With the US public holiday on Monday and a lack of key economic releases, it has been a fairly slow start to the week.  The market has been focused on the heavy wave of US T-bill and Treasury bond issuance this week – the start of a permanent increase in supply, as the Fed gradually reduces the size of its balance sheet and the US fiscal deficit widens significantly from here. 
With not much else going on, this saw US Treasury yields drift higher during the Asian trading session, up to a high of 2.925% last night, drifting back down to 2.89% just ahead of the 3-mth and 6-mth T-bill auction before drifting back up to the current 2.91%.  Bid-cover for the 3-month auction wasn't great but it improved for the 6-mth auction, with signs of foreign central bank buying.
In economic news, Sweden's underlying CPI figure for January came in 0.2 percentage points lower than expected at 1.7%, dowsing expectations for a rate hike anytime soon and making SEK the weakest of the major currencies, down 1% overnight and 1.3% lower since this time yesterday.  The lack of inflation for an economy that has been traveling pretty well, supported by a cheap real exchange rate, negative interest rates, quantitative easing and a booming housing market is telling.  It supports the view that some global disinflationary impulse is at work, something that applies when we look at a lot of other countries.  It might well have been coincidental, but the timing of that release matched the peak in US 10-year yields overnight and German bund yields.  The data certainly give some food for thought about the inflation outlook ahead for other countries.
In the day ahead, there'll be some focus on Australia wage data, with some pick-up required to awake the RBA from its neutral policy stance.
Markit PMIs for the US and euro area are expected to remain strong, indicative of the strong global growth pulse. The Fed's Harker (non-voter) speaks while the BoE's top brass, including Governor Carney speak in London tonight.
---
Get our daily currency email by signing up here:
---
BNZ Markets research is available here.