The former Fed supremos to take their conversation public. Local swap rates follow offshore markets lower. Equities up but bond yields down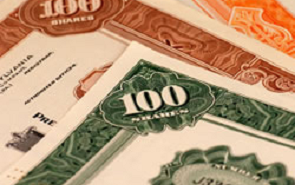 Global equity indices moved higher again overnight while bond yields fell slightly ahead of Fed Chair Powell's testimony to Congress.  There was no major economic data overnight. 
Ahead of Powell's first major address as Fed Chair, US Treasury yields fell a little overnight.  The 10 year Treasury yield fell 2 bps to 2.85%, 10 bps below its intraday highs reached last week.
The text of Powell's testimony will be released at 2:30am tomorrow before he answers questions from members of the House. He's likely to face questions on the outlook for Fed policy this year, how the Fed might respond to a potential inflation overshoot, as well as the broader economic outlook. 
New home sales data was weaker than expected but this had no impact on markets. 
Ahead of Powell's testimony, new Fed Vice Chair Quarles will be speaking on the US economy this morning.  Also worth keeping an eye out for tomorrow morning, Ben Bernanke is interviewing former Fed Chair Janet Yellen; it's possible she is more candid with her observations on the economy now she has left the Fed.
Local rates markets took their lead from offshore yesterday.  The 10 year swap fell 4.5 bps to 3.215%, its lowest level since mid-January.  The 2 year swap rate fell 1 bp to 2.17%, but remains stuck in a very narrow range. 
---
Get our daily currency email by signing up here:
---
BNZ Markets research is available here.