Powell answers move UST yields higher while equity prices shift lower on Wall Street. Focus now shifts to US non-farm payrolls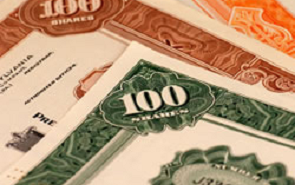 US Treasury yields moved higher overnight after Fed Chair Powell alluded to the potential for the Fed 'dots' to rise at the upcoming March meeting. 
US equity markets declined modestly and the USD strengthened.
Powell struck an upbeat tone in his prepared remarks to Congress, noting that some of the headwinds facing the US in the past few years (i.e. fiscal policy and foreign demand) had turned into tailwinds more recently.  He said the Fed expected inflation to return to 2% and stuck to the line that "gradual" rate rises were warranted, signalling continuity with the Janet Yellen-led Fed. 
There was little reaction initially to Powell's written testimony, but US Treasury yields headed higher as Powell alluded to the potential for a shift higher in the 'dots' at the upcoming March meeting.
In response to a question about the likely number of hikes for this year, Powell said that "since December, what we've seen is continuing strength in the labor market and data that adds confidence to my view that inflation is moving back up to target, fiscal policy more accommodative, foreign demand holding strong -- but I wouldn't want to prejudge the March dot plot."  Four centrist Fed officials would need to lift their 'dots' from 3 hikes to 4 hikes at the upcoming March meeting to lift the median expectation to 4 hikes for this year. 
In light of the risk that Fed officials could lift their dots in March, the non-farm payrolls report at the end of next week takes on added significance (both in terms of employment and wages).  
2 and 10 year Treasury yields moved 5 bps higher on these comments, largely unwinding the declines from late last week.  The 10 year rate is 2.91%, close to the 2.95% high reached last week.  The market prices close to 3 hikes for this year and 1½  hikes for 2019.  On the dovish side, Powell said he thought full employment was in the "low 4s", in reference to the unemployment rate.  This implies there is the risk that Fed officials lower their estimate of NAIRU at some point, from the current estimate of 4.6%.  
The 'yields up - stocks down' relationship continued, with US equities declining after Powell's comments.  But the losses in US stocks were reasonably modest, with the S&P500 0.3% lower and the NASDAQ down 0.4%.  US equities are over 2% higher than they were after the FOMC minutes were released, when the 10 year Treasury yield reached 2.95%.
---
Get our daily currency email by signing up here:
---
BNZ Markets research is available here.