Portfolio cleanup moves may be behind some chunky bond market realignments as data or policy news don't give clues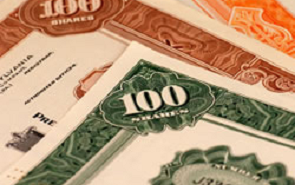 Market moves were reasonably modest overnight, with no top tier economic data being released and not much in the way of headlines around US-China trade negotiations. 
US bond yields fell, possibly related to month-end buying while US equities also gave back some of their gains from yesterday. 
After closing 2.7% higher yesterday, the S&P500 is slightly lower today against a backdrop of renewed market optimism that US-China negotiations might avert the need for major trade tariffs.  Other major equity markets had also benefited yesterday from the more positive sentiment around US-China trade, with the German Dax up 1.6% and the Nikkei matching the 2.7% of the S&P500. 
With the market now aware the US and China are at the negotiating table, the market may unwind some more of the risk premium related to trade tensions. 
The Nasdaq is down more than 1% overnight, underperforming the Dow and S&P500, supposedly on comments overnight from US Commerce Secretary Wilbur Ross that "there will be limits on foreign investment" from China into certain, sensitive US tech sectors.   This shouldn't surprise anyone though – Trump tasked Treasury Secretary Mnuchin last week to come up with solutions to deal with Chinese investment in critical US technologies, and Trump recently blocked a hostile takeover of Qualcomm on national security grounds. 
The US 10 year bond yield fell 5 bps overnight to 2.80%, which is at the bottom of its recent trading range. There wasn't an obvious macro catalyst for the decline in yields.
US consumer confidence was a little weaker than expected, but remained at very healthy levels overall, and the labour market differential (jobs plentiful minus jobs hard to get) hit a fresh 18 year high, suggestive of continued strong job growth.  Anticipation of month-end bond buying by passive bond funds may have contributed to the decline in yields. 
Short covering among speculative investors (short positions are at near record levels) may be another explanation. 
The yield curve flattened, with the spread between 2 and 10 year bonds approaching its flattest levels since 2007, just above 50 bps.  Treasury bond supply this week has been tilted towards the shorter-end which may have contributed to the flattening at the margin.  $35b 5 year Treasury bonds were issued today alongside more Treasury bills.
---
Get our daily currency email by signing up here:
---
BNZ Markets research is available here.