Foundations for US rates above 3% are far stronger this time around than they were last time they hit this level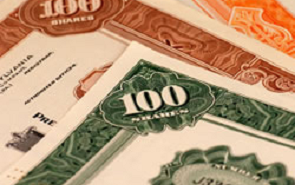 The US 10 year Treasury yield finally breached 3% for the first time since the start of 2014.  Higher rates have weighed on equities and probably helped the USD, which is stronger across the board once again.
Having flirted with the 3% level on Monday, the 10 year Treasury has broken through over the past 24 hours and currently sits at 3.03%.  There were no obvious drivers for the 7 bp move higher over the past two days, with commodity prices having stabilised and inflation expectations having eased a few basis points lower.
US economic data has generally beaten expectations, although it has mostly been second-tier data (new home sales, consumer confidence) and the market's focus will be on GDP and the employment cost index (i.e. wage growth) released on Friday. 
Wednesday marked the first time the 10 year Treasury yield has hit 3% since January 2nd 2014, with 3.05% (the highs at that time) the next target for the market.  Back then, the Fed funds rate was 0.25%, the unemployment rate was 6.7% and the Fed's core PCE measure of inflation was running around 1.5%.  Fast forward to now, and the Fed funds rate is 1.75% and likely to be 2% by the end of June, the unemployment rate, at 4.1%, is the lowest since 2000, and core PCE is expected to be 2% when the data is released next week.  Add to that the fact that the Fed is reducing, rather than increasing its holdings of US Treasuries, and the foundations for US rates above 3% are far stronger this time around than they were in early 2014. 
US equity markets fell on Tuesday night (S&P500 -1.3%, NASDAQ -1.7%) partly in response to the move in US 10 year Treasuries to 3%.  Caterpiller also gave some cautious guidance in its earnings call after it said the first quarter was likely to be the "high water mark for the year". US equities are around flat overnight, despite generally better than expected earnings results from US corporates (including Twitter overnight).  Elsewhere, President Trump announced that he was going to dispatch Treasury Secretary Mnuchin and US Trade Representative Lighthizer to China in the next few days to try to negotiate a better trade arrangement. 
Oil prices have fallen back from their highs over the past two days, with Brent crude around $73.30 a barrel.  After his meeting with President Trump, French President Macron outlined his ambitions for a new nuclear deal with Iran in the hope of keeping the US on board and averting new sanctions.  President Trump, who called the original deal "insane", said Macron's proposal had "solid foundations".  With oil inventories set to fall below their five year average in the coming months, fresh sanctions on Iran would further tighten supply in the oil market and likely boost oil prices. 
---
Get our daily currency email by signing up here:
---
BNZ Markets research is available here.