BusinessNZ CEO Kirk Hope criticises the RBNZ for being 'pretty active' and surprising business, RBNZ Governor Adrian Orr hits back saying the RBNZ is 'forward-looking and transparent'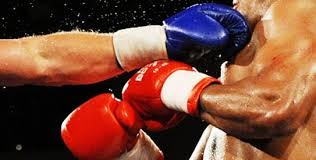 In an unusual move the Reserve Bank has hit back at criticism from lobby group BusinessNZ via a press release.
In an article published on the Stuff website BusinessNZ CEO Kirk Hope says the Reserve Bank has been "pretty active" over the past year in monetary policy, its prudential policy through proposed increases to bank capital requirements, and has also expressed views on fiscal policy. Hope also points to last week's surprise 50 basis points Official Cash Rate (OCR) cut and talk of negative interest rates and quantitative easing.
"In the past we've appreciated the Reserve Bank's quest for stable low inflation and its lack of surprises," Hope writes.
He concludes; "Business confidence would be better supported if the Reserve Bank focused on a conservative, principles-based, no-surprises approach to monetary policy."
However in comments attributed to its Governor Adrian Orr, the Reserve Bank says it's operationally independent, its mandate and goals are clear, and its decision making is transparent.
"Given the long and variable lags between setting the Official Cash Rate and the impact on inflation and employment outcomes, our decision making is deliberately forward looking. We cannot, and do not, set the OCR based on current or historical inflation and employment outcomes. We scan the horizon and chart for the journey. We look ahead - not behind," says Orr.
"A read of our public Monetary Policy Statement would clarify this issue for any interested party. We are lauded internationally for our transparency in publishing a forward-looking interest rate path to ensure people can understand our actions. Global and domestic low inflation expectations sit as a key reason for lower global and domestic official interest rates."
"Our proposals to increase bank capital requirements are designed to improve the resilience of our banking system to benefit all New Zealanders. Our proposals are being discussed in a very transparent and open manner, and we continue to engage with an open mind and have shared submissions on our website," Orr says.
See more on BusinessNZ and the Reserve Bank's bank capital proposals here.
Orr 'could run for Parliament instead'
Oliver Hartwich, executive director of think tank the NZ Initiative, has also criticised Orr. Hartwich says Orr, of late, has "expressed clear views" on fiscal policy as well as monetary policy, urging the Government to spend more money, especially on infrastructure. Hartwich argues it's damaging to the Reserve Bank's reputation for financial markets to even wonder whether Orr might overstep his role.
It is good practice for governments to respect the independence of their central banks, and central banks should stay out of the government's business, Hartwich suggests.

"For this reason, the remit of the RBNZ needs urgent clarification that the Monetary Policy Committee will only pursue monetary goals, even under conditions of quantitative easing. If Orr still wants to meddle in infrastructure policy, he could run for Parliament instead," says Hartwich.
As with BusinessNZ, the NZ Initiative's members include New Zealand's big four banks.