Economists are welcoming the country's faster than expected move to normality after the lockdown but warn that bad news is still ahead regarding unemployment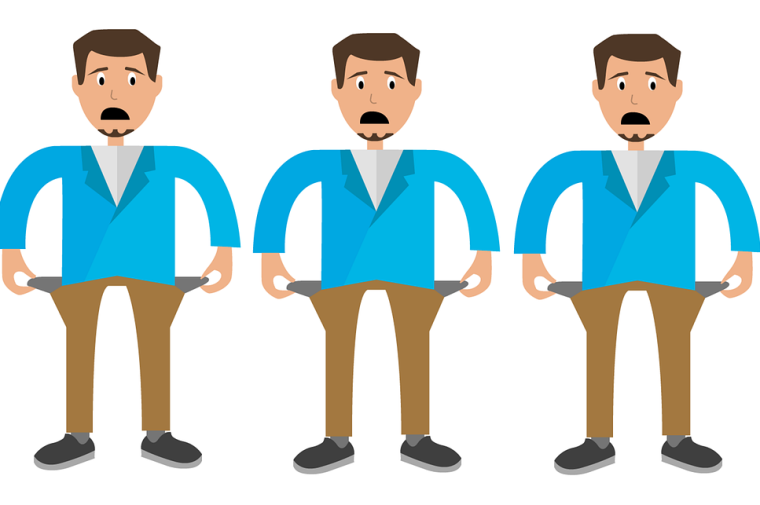 Economists are being pleasantly surprised at how quickly New Zealand is opening up its economy after the severe deprivations of the lockdown - but they are warning that bad news is still ahead for the jobs market.
There was a remarkably similar theme running through the weekly newsletters of the country's major bank economists on Monday. 
As ASB economists put it the shift down to Alert Level 1 and "associated shift up in the economy's speed limit", will join a string of other news suggesting the NZ economy is faring a little better than most expected in the post-lockdown world.
"However, we'd be remiss in our role as purveyors of the dismal science if we didn't warn about the come down.
"First, we're currently in the midst of the release of pent-up lockdown demand that clearly won't last forever. Second, the stimulus drugs are probably having their peak effect right now, but we'll have to be slowly weaned off them as we ratchet down through alert levels and conditions normalise. The staggered end to the wage subsidy will be particularly difficult.
"Finally, it's early days. The impact of Covid-19 on the labour and housing markets in particular was always going to be a story for the second half of the year. It's too soon to sound the all clear."
On the jobs market ANZ economists go a bit further and are a bit gloomier than that.
"Despite the very welcome fact that New Zealand is progressing through the Alert Levels faster than we had previously assumed, the medium term outlook remains gloomy," they say.
"We have noted previously, that as we phase through the Alert Levels the impact on economic activity will become less about what can happen (ie supply disruption) and more about what will happen (ie a weaker demand pulse).
"International tourism has been excised from the economy – that in itself is one heck of a demand shock. And the usual feedback loops between employment, spending and the housing market will increasingly make themselves felt.
"At this stage, we expect unemployment will peak at 11% in Q3, before gradually improving. However, the timing is uncertain in the short term, volatility is expected and measurement issues are likely to create some noise."
BNZ's head of research Stephen Toplis says the post-lockdown bounce BNZ economists had initially anticipated is occurring earlier.
"We have not significantly changed the path of the recovery inherent in our forecasts just the timing thereof. But this does matter and leaves the economy with a much smaller deadweight loss than we had first anticipated. The most obvious transition in our view is that we now expect economic activity to return to pre-Covid levels in the second quarter of 2022. We started this process thinking it would be Q4, 2023."
He says, however that a recent drop off in new job seeker claims "has got many excited" about employment prospects "but we maintain our long-held view that once the wage subsidies roll off the unemployment rate will rise aggressively further".
"Over the course of this month the subsidy currently being received by 1.66 million workers expires. The 'extended' subsidy can then kick in for as many as 910,000 of these folk, which means that at least 700,000 people will be in a position of potential vulnerability this month.
"The fact the Government believes up to 230,000 businesses, employing over 900,000 people, might be eligible for further subsidy is in and of itself an indication of just how weak the economy remains. The quantum potentially eligible represents over a third of the entire number of people employed pre-Covid. And recall that businesses can only get this subsidy if they can show revenue has recently been 40% below normal.
"Importantly, we reiterate our strongly held view that businesses will use the current environment as a catalyst to restructure. Restructuring in a downturn inevitably means learning to operate with a lower number of staff, reducing costs generally and driving productivity hard. This being so, even if activity levels returned to "normal" they would do so with a lower demand for labour. More than anything else, it is this that drives our view the unemployment rate will continue to rise to double-digit levels and will take much longer to decline than it did to rise."
Westpac economists say "the hole" in economic activity is deep and the already weak labour market prospects for many workers are likely to worsen, particularly once the wage subsidy ends.
"Indeed, by the end of 2020 we expect the New Zealand economy to be 6% smaller than it would have been in the absence of the Covid pandemic. Granted, we now have to acknowledge that the actual hit to the economy may be a little less than that, but it is still going to be a deep and severe recession."
Kiwibank economists say they have been surprised by the speed and size of the rebound of card spending among Kiwibank's customers.
"Some of the rebound is surely just pent up demand as authorities wound back Covid-19 alert levels. And stronger card spending might be inflated (a little) to an aversion to using physical cash. But we have noticed spending levels holding strong over level 2. And we could get another lift into level 1. NZ has squashed the Covid curve and enabled the wind-back of social distancing measures much sooner than most economic forecasts and downside scenarios," they say. However...
"It's easy to get carried away with the positive noise, a natural reaction to the economic gloom of the last few months. But NZ is not out of the woods by any stretch. Jobs will continue to be lost, and there is uncertainty surrounding what happens when the extended wage subsidy ends in a few months' time. The economic data feed will still have the ability to shock in the coming quarter."