NZIER Shadow Board members cautious to support rate cuts over keeping the OCR on hold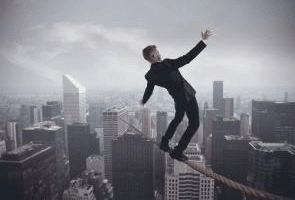 There's division among some of the country's top economists, business people and researchers over whether the Governor of the Reserve Bank (RBNZ) should cut the Official Cash Rate (OCR) when it's reviewed on Thursday.
While negligible inflation and falling dairy payouts are causing pressure for a rate cut to mount, 53% of the New Zealand Institute of Economic Research's (NZIER) Monetary Policy Shadow Board wants the OCR to remain at 3.50%.
Yet the general consensus is that if the OCR is not cut this week, then such a move is not far away, as the average recommended rate among the nine Shadow Board members is down to 3.40%, from 3.42% in April.
NZIER principal economist Kirdan Lees, says, "The outlook for economic growth no longer looks quite so robust. Dairy prices continue to slide, driving down demand in much of rural New Zealand. Inflation is at zero, so there are plenty of reasons to cut the rate.
"The inflation outlook is much different to a year ago when the Reserve Bank hiked the OCR 100 basis points. Not only are the prices of imported goods falling, prices for domestically made goods and services are subdued."
On the other hand, we have Auckland's seemingly uncontrollable housing market, which doesn't need rate cuts fuelling its fire.  
Yet the NZIER notes, "Ultimately the Reserve Bank is not responsible for the rate of growth in house prices, although it has a role to play in ensuring financial stability, which explains its recent policy announcements targeting speculative investment in Auckland".
Experts revise rate recommendations down
BNZ head of research, Stephen Toplis, is a Shadow Board member, who wanted to see rates rise if they were going to move in April, but would now prefer to see the OCR remain on hold.
He says, "The macro data argue for the RBNZ to stay on hold – for now at least – but the case for a cut is building and there is a very real chance that the RBNZ will be bullied into easing by the threat that that New Zealand dollar will bounce if they do not."
MYOB executive director, Scott Gardiner, and Business New Zealand CEO, Phil O'Reilly, are sitting on the fence between keeping the OCR as it is, and cutting it to 3.25%. Both were much more in favour of keeping the rate at 3.50% than dropping it in April.
Gardiner says, "Latest MYOB business monitor data suggests the majority of businesses are seeing stable future revenues. [There are] increasing calls to lower rates given challenges in some sectors – dairy in particular."
ANZ National Bank chief economist, Cameron Bagrie, and New Zealand Steel and Tube chief executive, Dave Taylor, have stuck to their guns since April, recommending a rate cut to 3.25%.
Bagrie explains, "Headline inflation is low, core inflation has been receding, wage inflation is benign and 2-year ahead inflation expectations sit below the target midpoint (which we've never seen before).
"Of course there are flipside obvious risks too with capacity pressure in some areas, though that is not manifesting in inflation and some will say it's just a question of time.
"But with growth moderating, economic risks such as a low dairy payout apparent, core inflation already low, and growing evidence there is an unexplained element to low inflation outcomes, the path of least regret looks to be a lower OCR as oppose to a flat-lined one.
"The RBNZ needs to be ahead of the curve not behind it."
Westpac chief economist, Dominick Stephens, and MOTU professor, Arthur Grimes, would prefer to see interest rates remain at 3.50%, but are both more open to cuts than they were in April. 
Victoria University professor, Viv Hall, and University of Auckland professor, Prasanna Gai, haven't changed their views since April, and are both firmly set on suggesting the OCR remain stable.