Economists note that economic growth slower than the central bank is predicting would see growing speculation of future interest rate cuts - but higher growth figures would curtail such speculation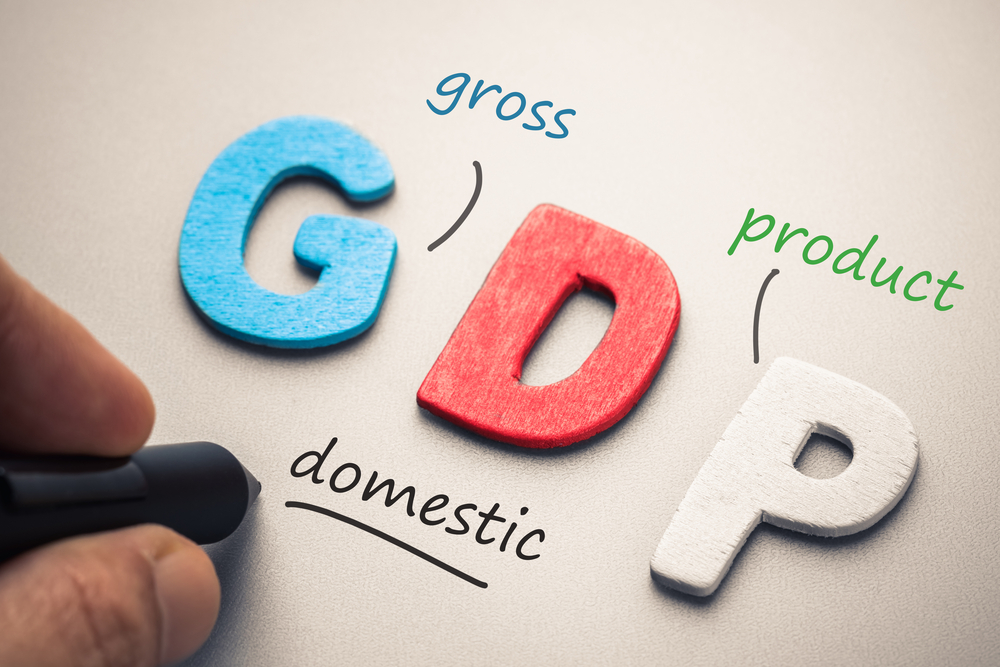 By David Hargreaves
Probably the biggest thing to watch for from the June quarter GDP figures being released on Thursday (September 20) is not the figures themselves but how the Reserve Bank reacts to them.
The RBNZ, which is picking GDP growth of 0.5% for the quarter, has indicated that it would be prepared to start cutting official interest rates if the New Zealand economy follows the track of current business confidence surveys and starts to markedly slow down.
In the event, the RBNZ's pick for the GDP growth rate in June is likely to be comfortably exceeded on the upside, with the consensus among economists being for a growth rate of around 0.8% - although economists are cautioning that there will be some 'one-off' factors in there.
BNZ senior economist Doug Steel says if the outcome did come out lower than RBNZ projections this would encourage market thoughts of a lower Official Cash Rate in future, "while a higher result would allay such thinking at least for the near term".
"In the bigger picture, we think growth has been holding up reasonably well to date. But we remain alert to the idea that could change."
The RBNZ is set to make its next call on interest rates on Thursday-week (27th). And while there's virtually no chance the OCR will be moved from the 1.75% it has been on now since November 2016, what the central bank says about any likely future movements will be important.
Steel says the GDP figures they will show how well (or not) the economy is holding up in the face of deep business pessimism.
"Business confidence has been negative since last year's election, easily long enough to start influencing growth in the second quarter of this year if it were to."
ANZ senior economist Liz Kendall and economist Miles Workman said while the second quarter GDP outcome is expected to be solid, it is already being overshadowed by forward-looking indicators of activity into the second half of next year.
"There are concerns about the degree of economic momentum, particularly given the subdued read coming from business confidence surveys and the fact that the RBNZ has expressed concern about the outlook for activity.
"This is in the context of an economy where recent drivers of growth (including construction and immigration) have started to wane, and headwinds are at play from credit constraints, capacity pressure, margin squeeze, and policy uncertainty.
"So far, data for Q3 has been mixed but generally respectable – and there are a number of factors that are supportive of growth. The terms of trade remains elevated, fiscal policy looks set to provide a boost, and net exports are becoming less of a drag thanks to recent exchange rate depreciation. At the same time, the labour market is tight and households appear resilient, albeit a little warier.
'OCR on hold for some time yet'
"Overall, we don't expect the economy to roll over just yet, although we do think it will be difficult to grow at trend. And in that environment, it will be a struggle for core inflation to return sustainably to the RBNZ's 2% target, which means that the OCR looks set to be on hold for some time yet. And if the data deteriorates, a cut in the OCR could eventuate quite quickly."
ASB economists who, along with Westpac economists are among the 'bulls' in picking a 0.9% GDP figure for June say that given much of Q2's lift is really just catching up from Q1's underwhelming performance (and was reasonably well foreshadowed by indicators)  they were surprised by the RBNZ's August Monetary Policy Statement Q2 GDP forecast of just 0.5% quarterly growth.
ASB senior economist Jane Turner says the RBNZ "stands to see a significant positive surprise if growth posts close to our expectations".
"However, we are unsure how the RBNZ will respond to this surprise given the continued slide in business confidence, particularly business employment and investment intentions.
"For example, we have just 0.6% growth pencilled in for Q3 (with a growing skew of downside risk), while the RBNZ has a more upbeat 0.8%. It's likely that as the RBNZ considers its near-term GDP forecasts for the upcoming OCR review, a stronger Q2 outcome would be offset by downward revisions to the second half of 2018.
"Regardless of what Q2 GDP growth does, we anticipate the RBNZ will instead focus on the outlook and continue to emphasise its readiness and willingness to act if weak business confidence does spill over into weaker economic output."
Kiwibank economists, who expect quarter growth to come in at 0.7%, a touch short of market consensus say their forecast would see annual economic growth ease 0.2%pts to 2.5% - "barely growing at trend – and justifying a wait and see approach on interest rates by the RBNZ".
"It looks as though once again the service sectors carried the economy over the quarter (such as professional services, rental and hiring, and wholesale trade). This is a function of past strong population growth. Primary production is expected to recover further in Q2, while the construction sector – pegged down by capacity constraints – is not expected to make a meaningful contribution to growth.
'More momentum than expected'
"Despite a fall in annual growth, this is still stronger than the 2.3% yoy forecast by the RBNZ in their August Monetary Policy Statement (MPS). While GDP is seen as 'old news', our forecast suggests that there may have been a little more momentum in the economy than expected by the Bank.
"Of more importance for inflation though is future growth. Despite what business confidence shows, we expected decent growth over the second half of the year supported by a higher terms-of-trade, a weaker currency, low mortgage rates and a boost in government spending."
Westpac economists note that their forecast of a 0.9% rise in GDP is at the top of the range of market forecasts.
"More notably, it's quite a bit higher than the Reserve Bank's forecast of 0.5% growth in its August Monetary Policy Statement.
'The difference is important'
"This difference is important, given the RBNZ's recent comments that it is nearing the trigger point for cutting the OCR.
"Financial markets have taken those comments to heart, with interest rate markets giving close to a 50% chance of a cut in the next year, and the New Zealand dollar falling to its lowest levels since early 2016. How would the RBNZ's thinking be swayed if GDP turned out in line with our forecast?
"You could argue that June quarter data is dated, and that plunging business confidence suggests the possibility of a downturn yet to come.
"Indeed, the RBNZ's own comments seemed to gloss over the June quarter outcome, and focused on the need to see a pickup in growth in the September quarter, when increased government spending and transfers to households are expected to kick in.
"A better than expected starting point for the economy still matters, and it's unlikely that the RBNZ would be able to dismiss all of a June quarter surprise as temporary. Nevertheless, we're also keeping a close eye on the flow of high-frequency data for any signs that the economy has taken a turn since June. The handful of indicators that we have so far don't point to any change in the economy's momentum one way or another."