NZIER Quarterly Survey of Business Opinion shows businesses have started 2019 more downbeat about the economy; economists see survey results pointing to fall in interest rates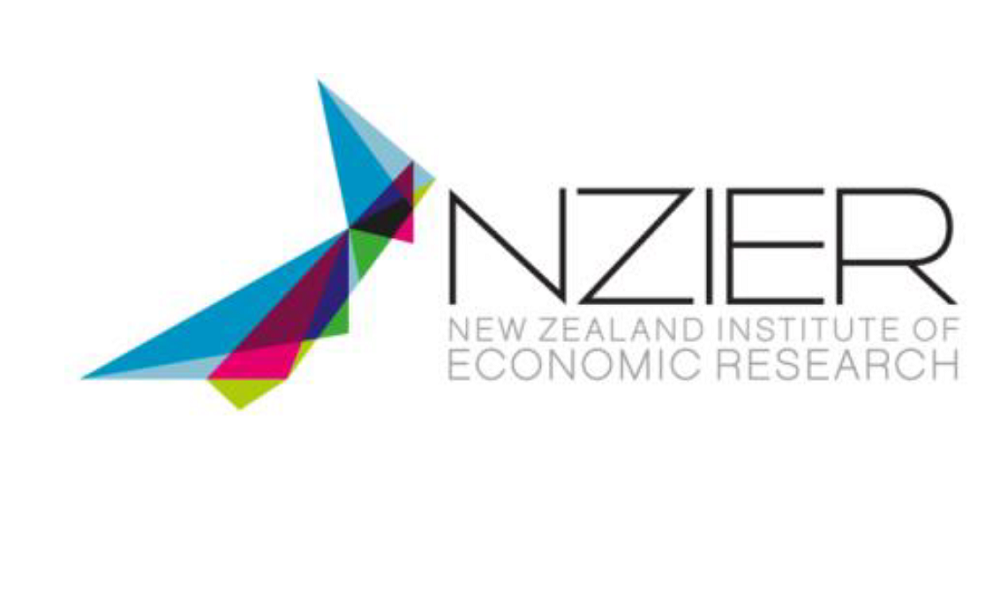 By David Hargreaves
It's official - businesses really are in the dumps and the downbeat view is likely to lead to the Reserve Bank cutting interest rates sooner rather than later.
The latest NZIER Quarterly Survey of Business Opinion has backed up the results of the ANZ's latest Business Outlook survey showing New Zealand businesses to be very downbeat about their prospects. The New Zealand dollar dipped again on the news, falling from US68.05c to US67.85c immediately after the NZIER survey was released at 10am on Tuesday.
ASB economists immediately responded to the survey results by picking that the RBNZ would cut the Official Cash Rate in May. They've brought forward the expected timing of that move from a previous forecast of August and they say the survey results point to first quarter GDP growth this year of just 0.4% against a previous forecast of 0.8% from the RBNZ.
ASB senior economist Jane Turner said the results of the NZIER survey were weaker than expected. 
"Businesses reported that activity over Q1 was weaker than over Q4, and this indicator is consistent with quarterly GDP growth of just 0.4%. 
"Business confidence measures were also bleak, with expectations for activity to improve over the next 3 months plunging to the lowest levels since the Canterbury earthquakes in 2010 and early 2011.
"Businesses continue to report a decline in profitability, with cost pressures outstripping selling prices.  While firms continue to state their intentions to lift prices, inevitably a smaller share of firms seem to be able to subsequently lift selling prices in the next quarter. 
"We now expect the RBNZ to cut the OCR 25 basis points in May, followed by a second cut in August," Turner said.  
Kiwibank chief economist Jarrod Kerr and senior economist Jeremy Couchman noted that a net 1% of firms experienced a deterioration in trading activity over the first quarter of 2019, which points to slowing GDP growth over this period. Only a net 7% expected an increase in their own trading activity in the coming quarter, that's well below the survey average of 15%. This, they said, points to disappointing GDP growth over the second quarter of the year. 
"For the RBNZ the reverse in confidence is one thing, but to the deterioration in firms' expectations for their own trading activity is much more of a concern. Within the context of a gloomier global outlook and central banks around the world stepping back from policy tightening, today's business confidence report supports a local monetary policy response.
"In our view we think the RBNZ will deliver just that as part of its May Monetary Policy Statement (MPS) with a 25bp cut to the OCR, followed by another in (June or) August," Kerr and Couchman said.
ANZ senior economist Liz Kendall and economist Miles Workman said the survey suggested that economic growth could continue to soften in the short term.
"And with economic headwinds ongoing, we don't see growth accelerating significantly further down the track. Capacity pressures continue to trend down, which together with the growth outlook suggests inflation will drift away from the target midpoint over time without a leg up from further monetary stimulus. 
"In terms of our August OCR cut call, today's release skews the balance of risks towards an earlier cut rather than later. However, several key data releases lie between now and then (such as Q1 CPI and Q1 labour Market Statistics), and a decent disappointment in any of them could result in a cut as soon as May. Not to mention the lengthy list of global risks that could spur the RBNZ into action a little sooner. Firms see OCR cuts on the cards too, with a net 12% now expecting lower interest rates over the next 12 months, compared with net 6% last quarter," Kendall and Workman said.
So, while an opinion survey is just that - opinion - the reality is that falling confidence levels are likely to feed into the decisions businesses make about investment and hiring.
Significantly, the latest NZIER survey shows a net 2% of respondents to the survey expect to reduce investment in plant and machinery. That's the weakest reading in this survey since 2012.
The NZIER survey is watched closely by economists and the market and therefore the latest results are likely to see economists trimming their forecasts for New Zealand's economic growth rate this year.
This is the full statement from the NZIER
The latest NZIER Quarterly Survey of Business Opinion (QSBO) shows businesses started 2019 more downbeat about the economy. A net 27 percent of businesses expect a deterioration in general economic conditions over the coming months – close to levels seen back in the September 2018 quarter.

Of more concern was the decline in firms' own domestic trading activity, with a net 1 percent of businesses reporting weaker demand in the first quarter of 2019. This is in contrast to the net 4 percent of businesses that had seen an increase in demand in the December 2018 quarter. Firms' own trading activity is a better measure of economic growth, and the results suggest a further softening in annual GDP growth over the first quarter of 2019.

Weaker domestic demand across most sectors

Businesses across most sectors reported a weakening in domestic demand. In particular, manufacturers remained the most pessimistic, as domestic sales dropped sharply. In contrast, export demand strengthened despite the increasingly uncertain global growth outlook. Cost pressures remain intense in the sector, and with pricing still subdued, this is contributing to continued weak profitability.

The outlook for the building sector is also gloomy, with firms reporting weaker construction demand. The architects' measure of work in their own office also points to a softening in the pipeline of residential and commercial construction over the coming years. Despite the increase in cost pressures, a net 14 percent of building sector firms cut prices in the March 2019 quarter. This drove a sharp decline in profitability in the building sector.

Profitability remains weak

Businesses are finding it increasingly difficult to raise prices despite rising cost pressures. This is contributing to continued weak profitability. However, more firms are looking to recoup margin by raising prices next quarter.

Firms more cautious about expansion

With firms expecting profitability to remain weak over the next quarter, there is more caution when it comes to expansion plans. This is particularly the case for business investment, with a net 2 percent expecting to reduce investment in plant and machinery – the weakest level since March 2012.

Firms are also more cautious about hiring, although a net 6 percent of businesses are still looking to increase headcount. Despite the softening in hiring, labour shortages remain acute. This should support a further lift in wage growth over the coming year.