Business confidence down again according to ANZ Business Outlook Survey; Data suggests 'significant downside risk for private sector residential building activity'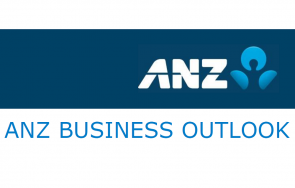 Business confidence and businesses' expectations of their own activity fell again in March, largely off the back of jitters around residential construction.
According to ANZ's Business Outlook Survey, business confidence fell seven points in the month, with a net 37% of respondents reporting they expected business conditions to deteriorate in the year ahead.
Firms' expectations of their own activity eased five points to a net 6% expecting a lift.
Most activity indicators eased, but ANZ chief economist Sharon Zollner says: "A marked exception was residential building intentions, which dropped sharply (led by Auckland – down 21 points) to be the weakest since 2009."
However she makes a few disclaimers, including general volatility and fears around the possible introduction of a capital gains tax. She also points out the 'own activity' measure out of the construction sector held up.
"But at face value, the intentions data suggests significant downside risk for private sector residential building activity."
Export intentions also dropped to levels lower than during the 1998-9 Asian Financial Crisis.
The services sector was particularly pessimistic (it has some correlation with growth in short term arrivals, which is easing). Export intentions out of the manufacturing and agriculture sectors trended down, but not to such dire levels.  
Zollner cautions this data doesn't square with anecdotes and hasn't always been a good indicator for 'discretionary' exports like non-good manufactured exports.
However she says: "There is no doubt global growth is slowing, so all up, the signal should certainly not be dismissed out of hand."
Zollner concludes the New Zealand economy is "delicately poised".
She says GDP growth has moderated but is still "respectable", however leading indicators like business confidence suggest the New Zealand economy is "running out of steam quite rapidly".
"Complicating the situation, the regional story is very mixed, with the party still in full swing in some smaller centres.
"But it does appear that increased wariness on the part of firms is starting to feed through into intentions, with a growing risk that the 'hard data' is going to start to roll over more markedly.
"Sharply lower export intentions despite a well-behaved exchange rate suggest global factors are a part of it, as well as disappointing profitability as firms struggle to absorb higher costs in a pricing-constrained environment.
"And now we have a cloud hanging over the residential construction outlook despite ongoing population growth, possibly related to credit availability and the fact that Auckland house prices are now going (modestly) backwards.
"We continue to expect the next move in the Official Cash Rate to be a cut, with a growing risk that it is sooner rather than later."
The Reserve Bank, when it on Wednesday reviewed the OCR, surprised markets by decisively moving to an easing bias. 
Governor Adrian Orr ditched his line, the direction of the next OCR move "could be up or down," saying the "more likely direction" is down, "given the weaker global economic outlook and reduced momentum in domestic spending".
Risk of pessimism becoming self-fulfilling?
Westpac senior economist Michael Gordon points out ANZ's business confidence survey has "greatly overstated the extent of the slowdown in growth over the last year or so". 
"Nevertheless, there is a risk of this pessimism becoming self-fulfilling, which would weigh on business investment and domestic demand.  
"That risk was certainly on the RBNZ's radar in yesterday's OCR review statement; the key question will be whether it shows up in the hard activity data."
ASB senior economist Jane Turner says: "The NZ growth slowdown, and pessimistic business sentiment, comes despite the NZ economy enjoying a number of strong tailwinds, such as high export prices, low interest rates and greater fiscal spending. 
"We believe the RBNZ has time to wait, and closely watch the data to see if weak business sentiment is truly holding back economic performance."