Reserve Bank Governor Adrian Orr has indicated the next OCR move will likely be down. But what will cutting the OCR from its record low actually achieve?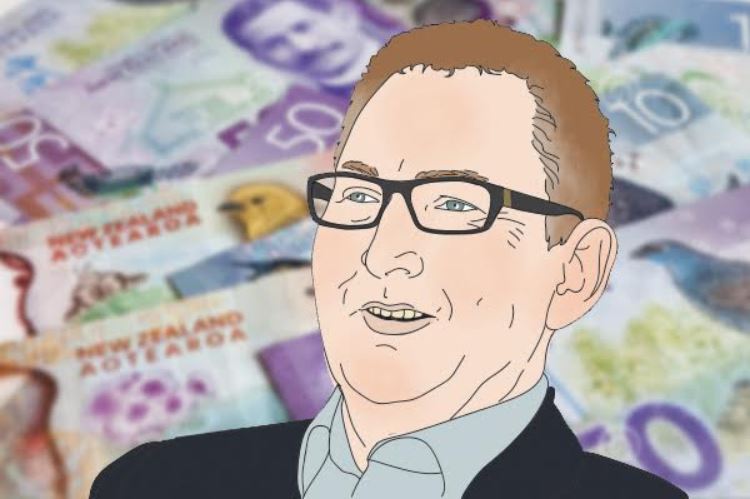 Questions are being raised over the amount of rocket fuel cutting interest rates will inject into the economy.
Lowering the Official Cash Rate (OCR) has never been a silver bullet for spurring economic growth, but Kiwibank chief economist Jarrod Kerr, and to a lesser extent, ANZ senior economist Liz Kendall, see limits to the effectiveness of cutting in the current environment.
What are the headwinds?
Reserve Bank (RBNZ) Governor Adrian Orr, when he announced on March 27 the next OCR move would likely be down, referenced the "weaker global economic outlook and reduced momentum in domestic spending".
"The global economic outlook has continued to weaken, in particular amongst some of our key trading partners including Australia, Europe, and China," he said.  
"This weaker outlook has prompted central banks to ease their expected monetary policy stances, placing upward pressure on the New Zealand dollar.
"Domestic growth slowed in 2018, with softness in the housing market and weak business investment contributing."
Business confidence also plummeted when the Coalition Government was elected, and has struggled to rebound.
This stems in part from uncertainty over possible tax changes and government spending.
Businesses are also struggling to pass on the cost of the higher minimum wage, hampering their profitability, and they're hamstrung by capacity constraints and credit availability.
Will rate cuts help?
Kerr doesn't believe a rate cut will directly address these issues.
Furthermore, while cutting will lower servicing costs for those with debt, it'll reduce the income of the large number of New Zealanders with savings.
The thing it will achieve is providing stimulus ahead of time.
This is important as the protectionist movement underlying the US/China trade war and Brexit is seeing markets price in a greater probability of a recession in the likes of the US next year.
The pinch for Kerr is, the lower the OCR, the less bang you get for your buck with every cut.
Because the OCR is already at a record low of 1.75%, diminishing returns mean the RBNZ will have to make at least two cuts for these to feed through to lower lending rates.
As soon as Orr shocked markets by announcing his very dovish position on March 27, Kerr turned his OCR outlook on its head.
While he had thought the next move would be a hike in 2021, Orr's tone prompted him to forecast two cuts this year, starting in May. He maintains there's also a 40% chance of an additional two cuts in 2020 to bring the OCR down to 0.75%.
Kerr doesn't believe the economic outlook has become that much more dire since the RBNZ previously reviewed the OCR in February to justify its dramatic change of tone.
His forecasts therefore reflect him "playing the man, not the ball".
He says the RBNZ has "loads" of ammunition, should it need it.
"You can take out 50 basis points worth of insurance now to try to stir a bit of activity over the next year.  
"And if things really do deteriorate next year, you've still got quite a bit in the tank that you could do. You could keep cutting, but the more you cut from here, the less impact you have."
Kendall, who since the end of 2018 has been forecasting three OCR cuts by 2020, has a slightly different take.
Rather than suggesting we're reaching a point where lower interest rates are going to stop working, or become materially less effective, she believes the reality is that lower rates are simply the new norm.
She maintains cutting the OCR will give businesses confidence in consumer demand strengthening.
While this will be seen through higher household spending, it will also weaken the dollar, boosting demand for New Zealand exports. 
Kendall accepts you need lower rates than you're used to, to get people spending. However, she sees the market making a textbook response to an OCR cut.
The spanner in the works is around the availability of credit.
"It's not just the price of credit that matters, it really is the quantity that's available. If businesses can't get credit at any price, it won't help," she says.  
Kendall notes that since the start of 2016 banks have tightened the amount of credit they've made available. While they've started loosening a little, the RBNZ's proposals to require them to hold more capital could exacerbate their conservativeness.
"But to the extent it might be cheaper, that does certainly enable them to get business done."
*This article was first published in our email for paying subscribers early on Friday morning. See here for more details and how to subscribe.