PM John Key says currency intervention or money printing simply wouldn't work and exporters have to 'ride through' the strong NZ dollar cycle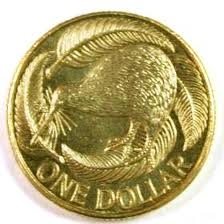 By Gareth Vaughan
Neither intervention in the currency markets by the Reserve Bank nor money printing would successfully weaken the strong New Zealand dollar, and the current strong dollar cycle is one exporters simply have to ride out, Prime Minister John Key says.
Speaking at BNZ's Partners centre in Auckland's Highbrook yesterday afternoon to business customers of the bank, Key was in campaign mode, even though the next election isn't due until late next year. He said the election would be a choice between his centre right government and a "far left" Labour-Greens partnership. It was going to be "quite a crucial election" for New Zealand.
Among his criticisms of the Greens was "these people want to print money."
"It didn't work very well for Argentina, or Venezuela or Zimbabwe and it could never be done in New Zealand at the sort of magnitude we've seen in the United States," said Key.
Then he went on to talk about Japan and the massive money printing, or quantitative easing, being undertaken there.

"Just take Japan. They're printing money. But this is how they're printing money. They're taking baseline money supply from 125 trillion yen to 250 trillion yen, they're doubling it in two years," Key said. "They're using all that money to buy corporate bonds in Japan. And if those corporate bondholders, basically those corporates who get that cash, make poor investments, it's all over red rover for Japan. Because their government debt's already sitting at 220% of GDP."
The seesaw analogy
As for the New Zealand dollar versus its United States counterpart, Key used a seesaw analogy.
"It's a bit like being a seesaw and if I weigh 85 kilos and you weigh 170 kilos, I'm going to go up when you sit on the seesaw and you're going to go down. And that's really the situation we've got at the moment."
"We kind of weigh 85 kilos and the United States weights 850 tonnes. Right up to this point it (the US) has been very unwell. It has got everything from aids to bird flu. It has really been pretty unwell so the market's just massively adjusting what they're doing."
When people say the Reserve Bank should be printing money, Key said you wouldn't do that with base rates - the Official Cash Rate - at 2.5%.
"All you do is cut interest rates for a start off. The second thing was even if you printed money, it's never going to work. I think they've printed US$5.5 trillion in the US. I mean it's massive. So what would we print? NZ$50 billion or something? It wouldn't make an iota of difference."
"So my view would be I know we want to get the exchange rate down and I know it's hurting a lot of companies. But it's a cycle you're going to have to ride through and all the Government can do is control the things that are in our control. So get out there and reform the Resource Management Act, make sure we don't spend too much money, make sure we keep pressure off interest rates, manage the place well," Key said.
Intervening on behalf of the BoJ; 'It just never worked'
Furthermore, he said intervention in the currency markets never works.
Here Key cited an example from his previous career at Merrill Lynch, where at one time he was head of global foreign exchange. One of Merrill Lynch's biggest clients was the Bank of Japan, which used to intervene in the currency markets through Merrill Lynch.

"To tell you how bad it got, one night we were sitting there and the Bank of Japan rang up and the US$-yen was about 90 or something and they didn't want it to go down lower. And the guy said to me 'I want you to start buying dollars at 90'. And I said 'how many do you want me to buy', and he said 'well, I'm going out for three hours so I'll give you a yell when I get home.' And I said 'yeah, but how many do you want me to buy?' And he said 'I'm going out for three hours, don't you understand the conversation?'
"I bought US$4.5 billion in three hours. He said 'where is it (the US dollar-yen exchange rate)' and I said 'it's 90, you bought US$4.5 billion. And he said 'ah, well I'm off to bed now give me a ring in the morning'," said Key.
"It never worked, it just never worked. I don't know how much money they lost on intervention but it was massive."
No chart with that title exists.