Market keeping an eye on US budget negotiations as debt ceiling limit looms; GBP and EUR benefit from US$ weakness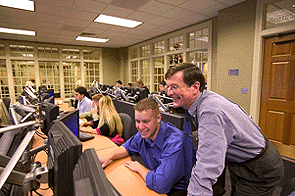 by Kymberly Martin
NZ Dollar
The NZD/USD has traded a fairly tight range over the past 24-hours but sits a little lower at 0.8250 this morning.
Over the past few days the NZD has given back almost all its post-US FOMC surge higher. It now sits around 0.8250, a similar level to where it traded mid-last week.
The NZD/USD initially dipped lower yesterday morning after August figures showed a wider NZ trade deficit than expected ($1191m vs. $700m expected). This resulted from both higher imports and weaker exports than anticipated. While the outcome will be a drag on Q3 current account calculations we see a narrower deficit ahead, based on an extremely strong outlook for the diary sector.
Overnight the NZD/USD found support at the 0.8220 level.
The NZD/AUD fluctuated a bit overnight but has returned to trade above 0.8800 this morning. It is very light on data on both sides of the Tasman through to the end of the week.
However, over the medium-term we continue to see a higher NZD/AUD. This reflects our view that growth, interest rate and commodity price differentials favour the NZD. We target 0.9000 by year-end.
The NZD extended its recent pull-back relative to its European peers. Overnight, the GBP strengthened on the back of an upside surprise on UK retail sales data. This contributed to a decline in the NZD/GBP to around 0.5130 currently.
With little on the domestic agenda through to week-end expect the NZD to take its cue from broad global risk sentiment and the tone set by the USD.
A strong band of support for the NZD/USD remains in the 0.8180 to 0.8220 zone. Resistance will likely be encountered approaching 0.8280.
------------------------------------------------------------------------------------------------------------------
To subscribe to our free daily Currency Rate Sheet and News email, enter your email address here.
------------------------------------------------------------------------------------------------------------------
Majors
The USD declined relative to its European peers overnight.
Markets were fairly listless overnight. European equities closed nearly flat. The S&P500 has similarly traded a fairly tight range overnight to be virtually unchanged currently.
Our risk appetite index (scale 0-100%) remains very steady around the 67% level. Meanwhile the oil price has continued to decline as a diplomatic solution is sought for Syrian tensions. The WTI oil price now sits around $102.60/barrel, its lowest level since early July.
In this backdrop, as US benchmark yields drifted lower, the USD index lost ground. In coming weeks as market attention moves from US monetary to fiscal policy we see greater likelihood of US yields drifting lower than revisiting their early September highs. Protracted fiscal negotiations may also maintain a fairly sober mood toward the USD near-term.
Overnight the USD index slipped from 80.60 to 80.30. Key support remains at the mid-September lows close to 80.00. A break of this level would open the way for a fall toward strong support at 79.00.
The EUR was a key beneficiary of USD softness overnight. The EUR/USD rose from 1.3470 to around 1.3520 currently. Resistance remains at last week's highs around 1.3570.
The GBP was also on the ascendancy overnight, but in this case largely under its own steam. The CBI report of UK retail volumes rose to 34 in September (23 expected), its highest level since mid-last year. The GBP/USD popped higher from 1.5990 on the result, gathering momentum to sit around 1.6080 at present.
The AUD, CAD and NZD have underperformed over the past 24-hours. The AUD/USD slipped as low as 0.9340 last evening but has managed to claw its way back to 0.9360 this morning. AU data releases today are fairly low key suggesting sentiment toward the USD may define the AUD/USD's fortunes today.
In this regard the market will be keeping an eye on further news flow on US budget negotiations. Further US housing indicators will also be delivered with August pending home sales data. The latest reading of US 2Q GDP and PCE will also be provided. US Fed members Evans and Dudley will be the latest speakers to air their views in scheduled speeches tonight.