US$ responds positively despite US pending house sales coming in under-expectation and being at lowest level since early 2011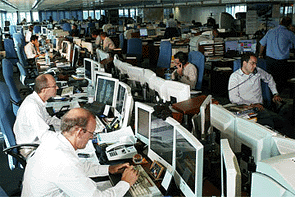 by Kymberly Martin
NZ Dollar
The NZD/USD found resistance at 0.8300 early this morning, returning to trade at 0.8280 currently.
The NZD was predictably range-bound yesterday in the absence of local data releases. Overnight it gained some upward momentum but was unable to push back through the 0.8300 level.
More broadly the NZD/USD appears to be establishing a 0.8200-0.8400 trading band. We anticipate a fairly subdued end to the week that is unlikely to challenge this range.
The real test may not come until the end of next week when US payrolls are delivered. A strong upside surprise could see the USD reverse some of its September losses (with the NZD/USD retesting the lower end of the band).
That said, while US Budgetary negotiations continue to be drawn out, we doubt we'll see a true resurgence in USD sentiment, or push higher in US yields.
The NZD was also stronger on the crosses overnight, bouncing relative to both the EUR and GBP. The GBP declined on the back of disappointing UK data releases. The NZD/GBP sits at 0.5160 this morning.
Meanwhile the NZD/AUD continued its steady ascent to sit just below 0.8860 this morning.
Over the medium-term we continue to see a higher NZD/AUD. This reflects our view that growth, interest rate and commodity price differentials favour the NZD. We target 0.9000 by year-end.
For today, there are no scheduled data releases on either side of the Tasman.
------------------------------------------------------------------------------------------------------------------
To subscribe to our free daily Currency Rate Sheet and News email, enter your email address here.
------------------------------------------------------------------------------------------------------------------
Majors
In relatively quiet trading the USD gained relative to its key European peers overnight.
Generally markets remain in consolidation mode, between last week's US FOMC announcement and next Friday's crucial US payrolls report. In addition, the markets are stuck in limbo as US Budgetary and debt ceiling negotiations look to be predictably protracted and acrimonious.
Our risk appetite index (scale 0-100%) remains steady around 67% as equities have had another fairly tight night of trading. The oil price has continued to subside while commodities more broadly have traded relatively tight ranges.
The USD index claimed back all of the previous day's losses to sit at 80.60 this morning, as US benchmark bond yields consolidated.
The USD responded positively despite data showing US pending house sales at 2.9%y/y (6.3% expected) were at their lowest level since early 2011. Perhaps there is some relief the figures were not even worse given the harsh run up in US mortgage rates in recent months. Key support for the US index remains at the mid-September lows close to 80.00.
The EUR and GBP gave back much of their previous day's gains relative to the USD. The EUR/USD has subsided to sit around 1.3480 this morning. The GBP/USD initially gapped lower last evening after the release of an array of softer-than-expected UK data. Final Q2 GDP readings showed downward revision (1.3%y/y from 1.5% previously). 2Q business investment was also revised to negative 8.5%y/y (-3.5% previously). The GBP/USD has traded down to 1.6030 this morning.
The AUD/USD was unable to hold onto its gains overnight. It touched as high as 0.9400 last evening before subsiding to 0.9350 this morning. In the absence of a severe bout of USD weakness, mid-September's highs around 0.9530 will pose significant resistance to further AUD/USD appreciation. We forecast the AUD/USD at 0.9200 by year-end. There are no AU data releases today.
Tonight, US Fed members Evans and Dudley are scheduled to speak. The US University of Michigan Confidence survey will also be released.