Political instability sees global equity and commodity markets fall; NZ$/US$ lurches higher by about ½ cent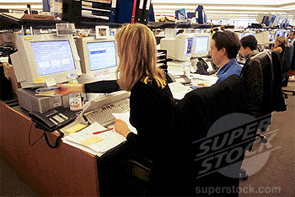 by Mike Jones
NZ Dollar
Month-end buying and a partial recovery in risk appetite lifted the NZD to the top of the G10 performance rankings overnight. At around 0.8320, the NZD/USD trades about ½ cent stronger than yesterday's levels.
Rising political instability saw red ink splashed across global equity and commodity markets overnight. But month/quarter/year-end real money buying of NZD and AUD insulated the usually 'risk-sensitive' antipodeans from the broader market fallout.
And with US stocks staging a late session fight back (S&P500 from -1% to -0.5%), the NZD/USD was eventually propelled higher. The fact 0.8240/50 was tested and again held should reinforce NZD/USD support around this area.  
We weren't far off our Q3 forecast for NZD/AUD (0.8912 vs. 0.8950 forecast). Whether our year-end 0.9050 forecast is hit will have a lot to do with the RBA/RBNZ relativities, now that correlation between interest rate differentials and the NZD/AUD is above 95%.
No one expects the RBA to move today, and the market prices just an 8% chance of a 25bps rate cut. But recent AUD/USD strength and the RBA's apparent comfort with the accelerating housing market could see the RBA's easing bias dialled up a little. If so, August's 0.8930 highs in NZD/AUD may well be taken out. Note Australian retail sales for September are also due today (consensus +0.3%m/m).
In Japan, there's more attention than usual on today's Tankan survey (12:50pm NZT). Japanese PM Abe is expected to announce a hike in VAT as long as the survey holds up. The consensus expects an increase from +4 to +7. The imposition of the VAT tax may be accompanied by a weaker JPY if investors decide the tax hit will necessitate additional BoJ easing later in the year (as we do).
Not long after the Tankan, attention will shift to China for the release of the "official" manufacturing PMI at 2pm NZT (51.6 expected).
There's no NZ data to watch for today, but we expect the GDT dairy auction in the early hours of tomorrow morning to deliver another lofty price out-turn. Support/resistance for the NZD/USD is eyed at 0.8240/0.8435.
------------------------------------------------------------------------------------------------------------------
To subscribe to our free daily Currency Rate Sheet and News email, enter your email address here.
------------------------------------------------------------------------------------------------------------------
Majors
Despite another downbeat night in risk markets, traditional 'safe-haven' currencies have struggled, with the NZD, GBP, AUD, and EUR all remaining fairly perky.
The circle can be squared by month-end buying of NZD, AUD and other currencies, as fund managers rebalanced equity portfolios. The fact it was also quarter-end, and in some places financial year-end, only added to the flow-based whippy price action in currencies.
On a night of fairly tight ranges, the NZD/USD and GBP/USD have outperformed, the latter clocking a fresh 9-month high of almost 1.6200. The AUD/USD spent the night grinding up towards 0.9350, with the rest of the 'majors' basically range-bound.
As expected following the weekend's unsettling political developments, Northern Hemisphere equity markets were belted at the open. Risk aversion indicators roared higher and European credit spreads widened.
The negative sentiment did begin to abate as the night wore on but US equity indices are still down 0.1-0.6%, in the wake of slightly larger losses (-0.8-1.0%) across European bourses. The VIX index (a proxy for risk aversion), having initially spiked from 15.5 to 17.5, has eased off to around 16.
Political relief looks unlikely anytime soon, which could see investors remain on the defensive. Further topside progress in 'risk-sensitive' currencies may be harder won, with the relative safe-haven appeal of the USD and JPY perhaps set to lure back investors.
For one thing, the US government looks likely to enter a partial shutdown tonight. The Democrat-led Senate will very likely vote to reject the weekend's bill extending government funding. Whether the House returns an alternative proposal, and a compromise is reached, will determine whether a shutdown occurs.
In Italy, Prime Minister Enrico Letta will call a vote of confidence on Wednesday. Fresh elections will be needed if he loses. This is by no means certain but underperforming Italian equities (FTSE MIB down 1.2% overnight) and rising Italian government bond yields suggest markets are pricing a material risk of such.
Political ructions will remain front and centre, but there's also some potentially important economic events to monitor tonight. The US ISM manufacturing index and final European PMIs will be released, and likely new Fed President Yellen is set to speak.
Other News:
*European headline inflation eased from 1.3%y/y to 1.1%, the weakest since 2010 (1.2%y/y expected).
*Chicago and Dallas regional manufacturing indices both beat expectations by a hair (at 55.7 and 12.8, respectively).
Event Calendar:
1 Oct: JN Tankan; CH final PMI; AU retail sales; AU RBA decision; EU final PMIs; US ISM manufacturing index; US construction spending; US Fed's Yellen speaks;
2 Oct: NZ ANZ commodity price index; AU trade balance; EU ECB decision & press conference; US ADP employment; US Fed's Bernanke speaks;
Oct 3: CH non-manufacturing PMI; EU final services PMIs; EU retail sales; US factory orders; US ISM non-manufacturing index; US Fed speakers;
Oct 4: CH HSBC services PMI; JN Bank of Japan decision; US non-farm payrolls; US more Fed speakers.