Can kicked down the road until February but riskier assets buoyed by decision nonetheless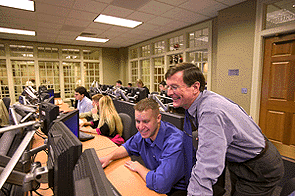 by Mike Jones
NZ Dollar
The NZD has been the strongest performing currency over the past 24 hours, as optimism over a resolution to the US fiscal impasse buoys 'risk-sensitive' assets everywhere. From 0.8380 this time yesterday, the NZD/USD has climbed to fresh 5-month highs around 0.8435.
We've heard it all before of course, but it looks as if, this time, US Congress will shortly pass a bill to reopen the government and raise the debt ceiling until 7 February. This has spurred the expected relief rally across equity markets, commodities, and the 'risk-sensitive' currencies like the NZD and AUD.
However, it's also likely that the fiscal impasse has done some lasting damage to the USD. After all, the NZD/USD and AUD/USD are actually higher now than when US debt worries first emerged.
The greenback's woes are not just linked to fiscal frustrations (yes, we'll have to do it all again in February), but also the growing risk that Fed tapering is pushed back into 2014.
Notably, US bond yields have actually fallen (10-year from 2.74% to 2.67%) rather than risen overnight, and we've seen a range of speculative and macro players enter fresh USD short positions over the past 24 hours.
Yesterday's stronger-than-expected NZ CPI figures have also helped underpin the NZD. The 1.4% annual outturn (1.2% expected) placed inflation firmly back inside the 1% to 3% RBNZ target band, bolstering RBNZ rate hike expectations. Two-year swap rates leapt to fresh 2-year highs of 3.62%, lifting NZ-US swap rate differentials to the highest level since late 2011.
For today, the local data calendar brings monthly ANZ consumer confidence numbers for NZ (1pm) and quarterly NAB business confidence for Australia (1:30pm NZT). These data don't tend to be market moving, but positive readings may provide more fuel for a market that wants to take the AUD/USD and NZD/USD higher.
Investors will also be on the lookout for the vote on the US debt plan, due sometime in the early evening NZ time. If the bill passes, we'd expect some additional (small) knee-jerk gains for the NZD/USD. A break through resistance at 0.8440 could see an extension to 0.8510 in coming sessions. Near-term dips should be limited to support 0.8385.
------------------------------------------------------------------------------------------------------------------
To subscribe to our free daily Currency Rate Sheet and News email, enter your email address here.
------------------------------------------------------------------------------------------------------------------
Majors
Market sentiment has swung back onto the optimistic side of the ledger overnight, as Congressional leaders' edge closer to a debt ceiling deal.
A bipartisan plan appears to have been agreed to reopen the government until January 15 and raise the debt ceiling until February 7. The plan will be put to vote sometime today, and should pass. Importantly, Senate Republicans appear to have more or less admitted defeat and will vote for the plan despite it containing virtually no concessions for the Republicans.
One month Treasury bill yields have roughly halved (0.34% to 0.15%), indicative of easing US sovereign default fears. Equity markets are all a healthy shade of green (S&P500 +1.3%) and the VIX index of risk aversion has corrected sharply lower (18.5% to around 15%).
Admittedly, upbeat earnings results out of the US are fanning the gains in equity markets, with Bank of America the latest to beat the street. Around 57% of the companies that have reported so far have announced above expectations earnings.
The overnight price action in currency markets is broadly consistent with the 'risk-on' mood. Cross yen buying has been the clearest theme, with the 'high-beta' CAD, AUD, and NZD outperforming at the expense of the JPY. This helped drag the AUD/USD to fresh 4-month highs above 0.9550. Emerging market currencies have also enjoyed solid gains. Despite some vicious volatility through the night, the USD index and EUR/USD are finishing up pretty close to where they began (around 80.50 and 1.3530 respectively).
Assuming the latest fiscal patch-up plan passes through the House this evening, we can probably expect another knee-jerk relief rally in 'risk' currencies. However, we wouldn't expect the rally to run too far, simply because we also didn't see much initial fallout on currencies from the default worries evident in US fixed income and CDS markets.
The JPY should remain heavy throughout the day, with the EUR and GBP likely to lag gains in the NZD and AUD, particularly if today's AU and NZ confidence data are positive.
Other News:
*Ratings agency Fitch fires a warning shot and places the USA's AAA sovereign rating on credit watch negative.
*UK employment exceeds expectations (155k vs. 125k expected) but unemployment rate remains at 7.7% as expected.
Event Calendar:
Oct 17: US House vote on debt ceiling plan; AU quarterly NAB business confidence; AU RBA FX transactions; UK retail sales; US Fed's Evans, Kocherlakota, Fischer speak;
Oct 18 AU RBA Governor Stevens speaks in Sydney; CH GDP, industrial production, retail sales.