Roger J Kerr says the higher NZ dollar reflects our economic out-performance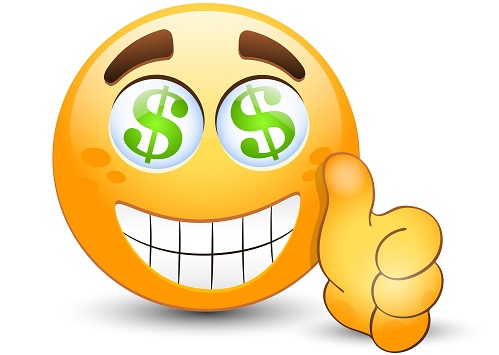 By Roger J Kerr
A weaker US dollar on global FX markets coupled with stronger growth in the NZ economy (confirmed by the December 2015 quarter's GDP increase last Thursday) have combined to keep the NZD/USD exchange rate at the top of its trading range.
The impressive +0.9% expansion in the final quarter of 2015 was of no surprise to this commentator as we have been of the view for some time that the NZ economy bounced back strongly over the second half of last year after a pause caused by plummeting dairy prices in June.
You cannot expect your currency value to go down when your economy is out-performing most other comparatives by a wide margin in the growth stakes.
The perennial doomsayers on the economy defended their forecast miss on GDP growth with the equally outlandish view that things have slowed up in 2016. Rubbish! Outside of the dairy industry and associated businesses servicing the dairy industry, the NZ economy remains pretty buoyant on every measure that one can observe.
Even the diluted mortgage interest rate reductions from the recent 0.25% OCR cut further assist that spending in the economy from increased household disposable income.
The other massive boost to the economy that super low interest rates provide is the risk-free interest rate for debt (Government bond yields) that forms part of all business firm's weighted average cost of capital (WACC) calculation is reduced. The lower WACC automatically lowers the return hurdle that needs to be achieved to approve new capital investment, new expansion and new acquisitions. Investment decisions that may have been marginal in the past when interest rates were substantially higher (thus did not go ahead as the return was not above the WACC) are now approved and actioned. Good news for the economy on many fronts, particularly jobs.
Both the Reserve Bank of New Zealand and the US Federal Reserve delivered dovish monetary policy statements as they fretted about renewed global sharemarket volatility and uncertainty that they saw negatively impacting on world growth.
Their worries about the economic impact may have been justified in late January when some overly pessimistic global investment banks were predicting Armageddon and GFC2.
However, two months on in time the equity markets have calmed/recovered to be almost above 1 January levels, commodity markets have rallied and the world has not ended!
The central bankers are already out of date with their assessment as the markets move rapidly on.
As we stated in our market reports in January, we saw the financial/investment market volatility at that time as being short-lived as it proved to be the case last August. It seems that global investors get themselves in a tizz on every piece of weaker than expected Chinese economic data that leads to exaggerated conclusions that the Chinese economy is going to experience a "hard landing". These pundits have been predicting a Chinese hard landing (a rapid slowdown in economic growth rates) for more than three years now and it still does not happen. Many western economic commentators are still failing to comprehend the huge transition taking place in the Chinese economy away from infrastructure investment dominating to consumer spending providing the growth impetus.
The US dollar is weaker against the major currencies over recent weeks as oil and other commodity prices rally higher (the USD has an inverse correlation to commodity prices). If it does prove to be a "sucker's rally" upwards in commodity prices and they reverse back downwards, the USD should recover and commodity currencies like the NZD and AUD are vulnerable to depreciation from current levels.
The 0.6400 to 0.6850 trading range for the Kiwi dollar has held firm for eight months now and this latest foray to the top of the range will be again be short-lived in my view.
Exporters should be patient and target rates in the 0.6500's and 0.6400's before adding to hedging percentages.
Longer term (12 months' out) the value of the NZ dollar will largely be determined by where Wholemilk Powder (WMP) dairy prices go. I favour a gradual return of WMP prices to US$3,000/MT (currently US$1,900/MT) as global supply/demand imbalances right themselves, thus a Kiwi dollar closer to 0.7000 than 0.6000.
To subscribe to our daily Currency Rate Sheet email, enter your email address here.
---
Roger J Kerr is a partner at PwC. He specialises in fixed interest securities and is a commentator on economics and markets. More commentary and useful information on fixed interest investing can be found at rogeradvice.com