Kiwibank economists say households are showing few signs of financial stress in the face of higher interest rates, but 'a lot hinges on the labour market'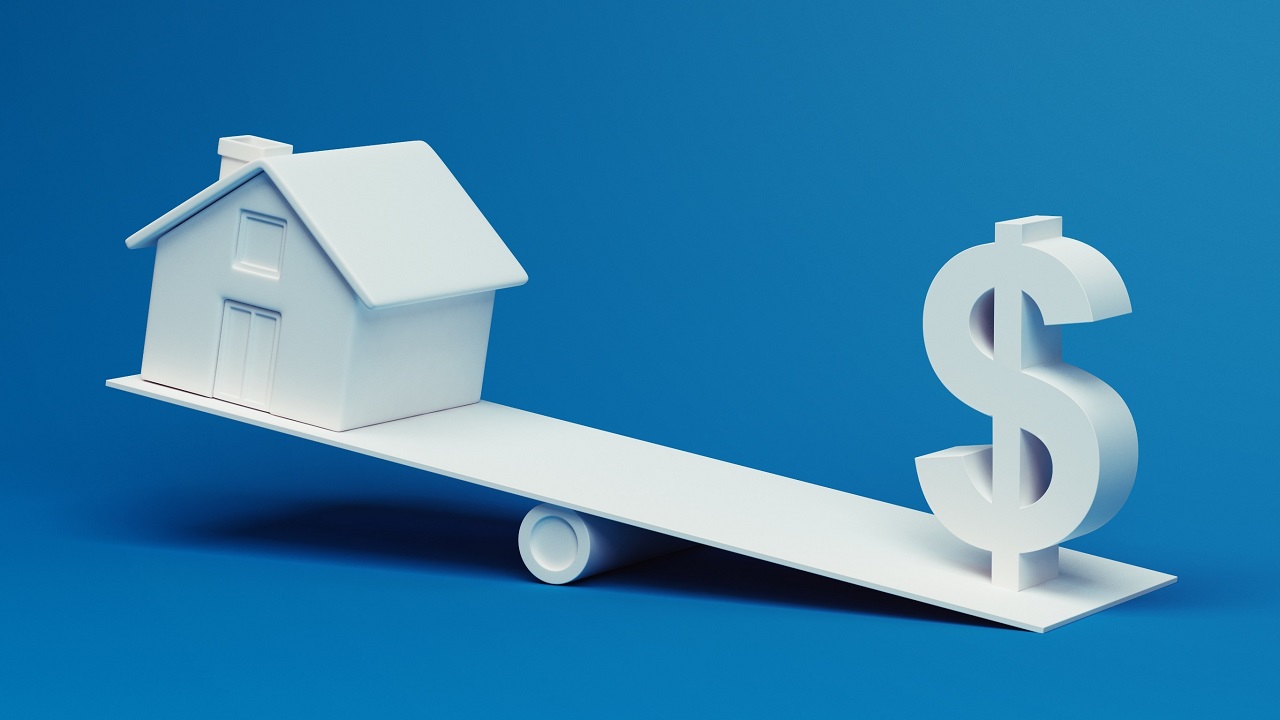 Kiwibank economists say households are showing few signs of financial stress so far in the face of higher interest rates - but "a lot hinges on the labour market".
In an Inner Kiwi economics publication, Kiwibank chief economist Jarrod Kerr and economist Sabrina Delgado say they are forecasting unemployment (currently 3.9% and rising) to reach a peak of 5.5% next year. The Reserve Bank (RBNZ) is forecasting a peak of 5.3%.
"Any increase in unemployment produces a sore spot but a peak at around these levels will achieve a soft landing," they say.
"The material risk is if things turn uglier than forecast. Unemployment rates beyond 7% are when we start to see a more exponential rise in mortgage defaults…"
The economists say so far, signs of acute financial stress have been low.
"The number of arrears have increased over the past year, but they're rising off historic lows. Current, and forecast, arrears remain well below GFC levels. As pointed out in the Reserve bank's November Financial Stability Report, the economy has proven resilient to high interest rates, thanks to strong labour market and wage growth.
"But pockets of stress will emerge. Buyers made decisions on the rate they were given at the time. They made decisions on rates in the mid 2's to 3's and were tested on rates only up to 6%. They're now rolling off on to rates of 7% and higher. And new loans are being tested at 9% and higher.
"A lot hinges on the labour market. Low unemployment has supported households. But in a high interest rate environment, demand weakens, businesses pull back, and unemployment rises. We're seeing that already."
The economists say the last of the record low mortgage rates from 2021 are "rolling off".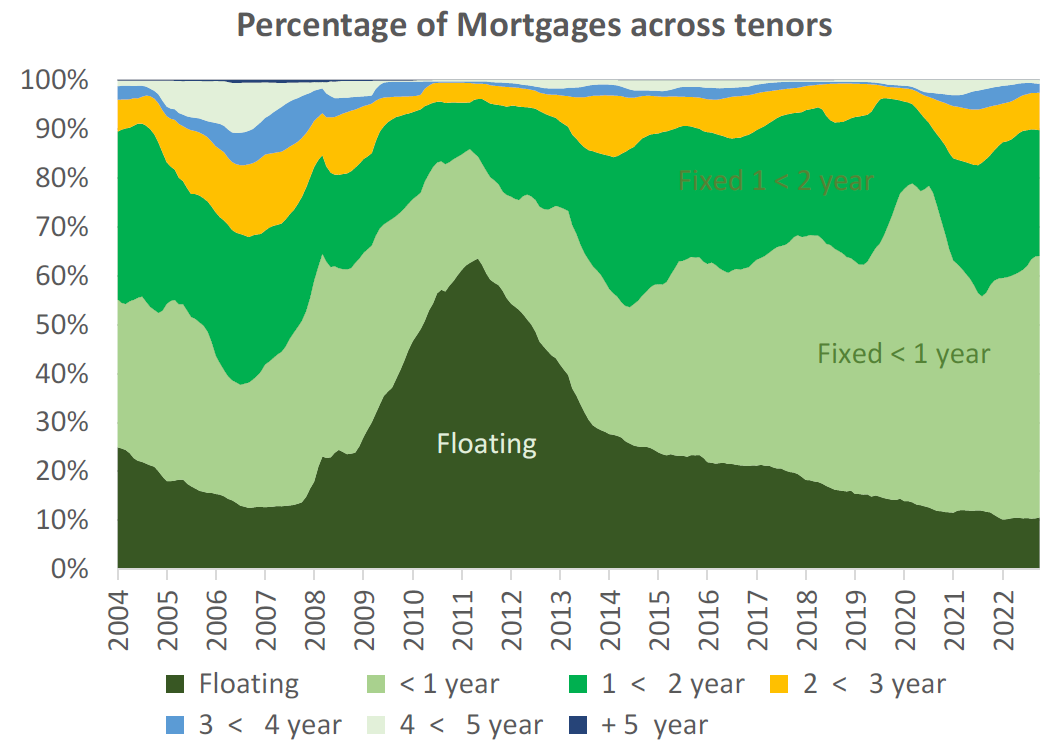 "About 10% of the book is on floating, with around half on fixed rates for 1-year and under, and a quarter fixed for 2-years. The important point here is that it takes up to 2 years for previous interest rate hikes to fully feed through the system."
They say the 525 basis points of RBNZ tightening of the Official Cash Rate (OCR), taking it from 0.25% to 5.5%, "is still feeding through for some".
The effective mortgage rate - the average rate paid across the stock of all mortgage lending - is 5.4%, up from the record low of 2.9% in 2021, Kerr and Delgado say.
"With more mortgages yet to roll off, the Reserve Bank expects the effective mortgage rate to lift to 6.4% by mid-2024. The average share of disposable income going to interest payments is also estimated to double from it's 9% low in 2021, to around 18% by mid-2024. On mortgaged households, it is expected to lift from less than 10% to over 20% by year end, and continue higher into 2024."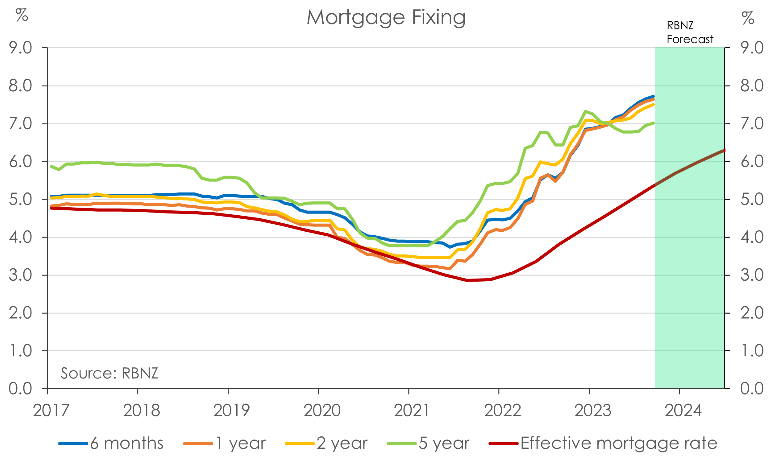 The result of 'higher for longer' monetary policy is simple, the economists say. Indebted households will pay a much greater proportion of their disposable incomes on interest. Household budgets have already been stretched by the cost-of-living crisis. Households are spending a lot more, to get a lot less.
"The rapid rise in the cost of essential items has forced households to spend less on more discretionary items. We've seen this in our credit and debit card data over the last year or so. The pullback in home contents and furnishings is a classic example. The average number of purchases is sitting ~5% below pre-covid levels. And the restraint to splurge began a year ago. Non-essential goods and services remain under pressure.
"Households with debt are paying a lot more on interest repayments. And the main asset, to which the debt is tied, has fallen close to 20% in value. That's a knock to confidence. We continue to forecast a mild contraction in economic activity, largely due to the stresses on household spending."
Kerr and Delgado note that the country has witnessed "the most aggressive hiking cycle in the RBNZ's history" in order to fight the return of inflation.
Inflation peaked at an annual rate of 7.3% as of the June quarter last year and most recently, at the September 2023 quarter, it was 5.6%.
"While inflation remains high above the RBNZ's 2% target midpoint, the distance is narrowing," the economists say.
"Inflation is moving in the right direction. We are winning the war. But for the RBNZ to uphold its inflation-fighting credentials, interest rates will have to remain high and restrictive for some time yet.
"However, 15-year-high rates should be enough to see inflation back at the target 2%. No further tightening from the RBNZ is needed.
"Phase II will be a normalising in monetary policy. And we may see the rate cutting cycle commence next year."