New Gross Domestic Product figures out this week expected to show quarterly growth of around 0.5% and annual growth of a little over 2%; such figures would be in line with RBNZ expectations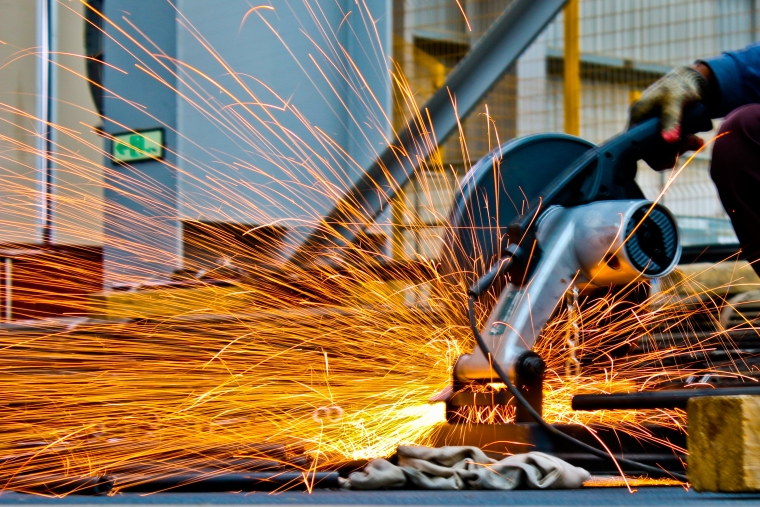 Economic growth in this country has likely slipped to its slowest rate in around six years, according to most market estimates.
The Reserve Bank, which cut the Official Cash Rate by 50 basis points last month to a new low of 1% did so in the expectation of slower growth and also in recognition of the turbulent global economic outlook.
The RBNZ is expecting that the official GDP figure being released on Thursday (19th) will show June quarter growth of 0.5%.
Such a rate would drag the annual rate down to around 2%-2.1% (from 2.5% as at March 2019), which would be the slowest rate since the end of 2013.
According to the latest economists' Consensus Forecasts issued by the New Zealand Institute of Economic Research, future forecasts for GDP have been revised down further, "reflecting expectations of weaker growth across a broad range of sectors".
The NZIER says activity indicators suggest annual GDP growth could slow to around 2%, while annual growth in GDP is now expected to be 2.3% percent for the year to March 2020, before picking up to 2.7% in the subsequent year.  
The NZIER says the further downward revisions in economic growth by economists come is despite an upward revision to the outlook for public consumption through to 2021, reflecting expectations of increased Government spending in the next two years.
"This upward revision was offset by downward revisions across other key areas of the New Zealand economy, with expectations of weaker growth in household spending, investment and exports over the next two years. With the trade war between the US and China far from resolved, the heightened uncertainty is expected to weigh on export demand," NZIER said.
In terms of the GDP figures for June, being released on Thursday, ASB senior economist Jane Turner is expecting 0.5% for the quarter and 2.1% as the annual figure.
"NZ economic growth remained sub-trend over [the first half of] 2019 and ongoing weakness in business confidence suggests growth is likely to remain weak over [the second half of] 2019 as well. 
Turner said the RBNZ's August OCR decision had a fair degree of 'bad' economic news already "baked into" the underlying economic forecasts.
"...So it would take a material surprise on GDP to prompt the RBNZ to cut the Official Cash Rate (OCR) again at the September meeting.  But we continue to expect another 25bp OCR cut, possibly at the November Monetary Policy Statement."
'Weak activity in primary and goods production'
For the second quarter Turner was expecting to see weak activity in primary and goods production, but for the services sector to record reasonable rates of growth. 
"Going forward, the outlook for the economy rests on the resilience of the labour market and NZ households' willingness/ability to spend on goods and services.
"Business confidence has fallen over the past year, with weaker activity, rising costs and squeezed profit margins creating a challenging environment. Businesses have responded by holding back on investment plans over the past year which has weighed directly on growth.
"The ASB Recession Probability Model points to a 30% chance of a recession starting in Q2 2019. Fortunately, despite weak business confidence, hiring has continued and the labour market has remained strong. This source of strength has likely kept the economy away from recession for now and we will be watching measures of consumer confidence and labour market data very closely from here."
ANZ senior economist Miles Workman also sees the services sector as a bright spot in the latest GDP figures. ANZ's forecasting a 0.4% quarterly figure, and 2% annual growth.
"Stepping back, economic momentum has been running out of puff for a while now. Forward-looking indicators suggest this process has continued into Q3, which, alongside a softening pipeline for construction activity, some worrying signals for employment growth, a persistently pessimistic business sector, and an increasingly fragile global backdrop, means the medium-term outlook is looking less assured," he said.
The ANZ economists are reviewing their medium term forecasts at the moment and will be updating them next week.
'There are supports out there'
"That said, despite all the negative developments in recent months, we're still of the view that there will be enough supports out there to eventually put a floor under the slowdown and prevent growth from rolling over."
In terms of the detail likely in Thursday's GDP figures, Workman said key partial GDP indicators had come in "on the softer side", with retail sales volumes growing just 0.2% q/q, the volume of work put in place falling 1.5% q/q, and total manufacturing volumes down 2.7% q/q, led by an 8.2% decline in meat and dairy.
"Accordingly, goods production is expected to contract 0.9% q/q (a drag of 0.2%pts on headline growth) following Q1's impressive 2% lift. Manufacturing and construction are both set to contract, with risks skewed to the downside of our expectation.
"Primary industries are expected to make only a small positive contribution to headline growth (0.1%pts), with seasonally adjusted milksolids production partially rebounding from Q1.
"However, saving the day, we are expecting a rebound in growth in services industries (a little more than two thirds of the economy) from Q1's very weak print of just 0.2% q/q. We've pencilled in a 0.7% q/q lift, making a 0.5%pt contribution to GDP growth. This middling kind of rate represents a technical bounce amidst a continued loss of momentum. But there is a risk that the bounce is a little stronger than we expect."
Westpac economists are at the upper end of forecasts, picking 0.6% quarterly GDP growth.
While we're expecting growth to be no faster than it was in the previous quarter, the breakdown of our forecast is a little more encouraging," Westpac senior economist Michael Gordon said.
Service sectors 'in better shape'
"In particular, the services sectors are looking in better shape, with an expected gain of 0.8% in the June quarter after a weak 0.2% rise in the March quarter. Not only are services a major part of the economy – making up around 70% of GDP – their performance tends to be more persistent, and less subject to one-off factors.
"Business and personal services are expected to make the biggest contributions to growth in the June quarter. We also expect solid gains in financial services, wholesale trade, transport and government services. Not all services sectors fared so well, however, with retail spending rising by just 0.2% for the quarter. We put at least some of this down to the cooling housing market, which has weighed on households' wealth and hence their willingness to spend."
Gordon is expecting a boost for the agricultural sector, led by a 4% rise in dairy production. While the June quarter is normally a lull in the dairying season, milk collections were up in seasonally adjusted terms compared to the March quarter.
He said the sectors with the biggest expected declines in the June quarter are all coming off sharp gains in the previous quarter. He expects a 2.6% drop in food manufacturing after a 3.8% rise last quarter, due to volatility in fruit, beverage, and meat processing. Mining was boosted in the March quarter by exploratory drilling, which ended without success, he said. And the construction couldn't quite maintain its previous level of activity after a 3.7% surge in the March quarter.
"We expect GDP growth to remain subdued in the second half of this year. While there is already substantial monetary and fiscal stimulus in place, we think it will take some time for this to have an impact on households' willingness to spend."