A review of things you need to know before you go home on Wednesday; new low mortgage rate, strong auction activity, job ads lose momentum, ASB even more profitable, swaps unchanged, NZD slips, & more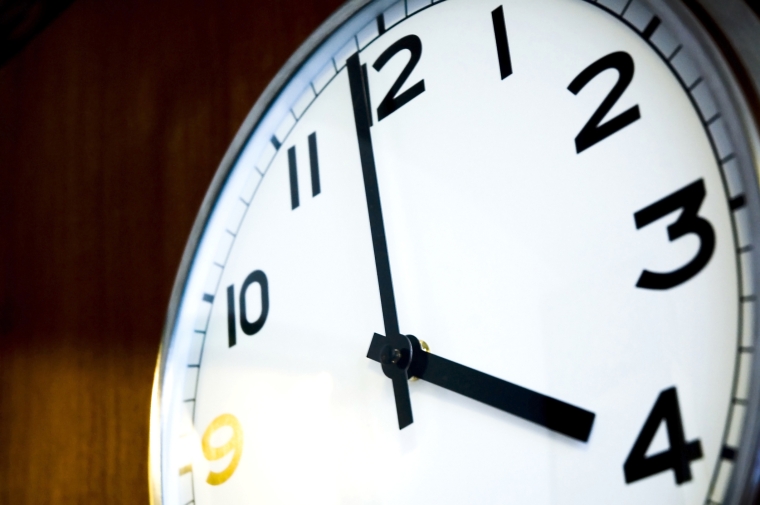 Here are the key things you need to know before you leave work today.
MORTGAGE RATE CHANGES
HSBC has cuts its Premier mortgage rates to 1.99% for the 12 and 18 month fixed terms.
TERM DEPOSIT RATE CHANGES
No changes here today
HOT, HOT, HOT
Activity in Barfoot & Thompson's auction rooms is setting a cracking pace, with volumes up more than threefold year-on-year.
IN & OUT
Infratil (IFT) says its CEO of the past 12 years Marko Bogoievski is leaving the job in April, but he will be staying on as chief executive of Infratil's manager Morrison & Co. Infratil is looking to sell its substantial investment in Tilt Energy. And it is also the subject of two potential takeover offers from Australian infrastructure investors.
"NOT THRIVING YET"
The BNZ-Seek job ads reports says: "By increasing 1.4% in January, job advertising started 2021 on a positive note. However, the result also indicated a loss of momentum. Its January gain was the slowest since August, when COVID-19 restrictions were increased to Level 3 in Auckland and Level 2 everywhere else. That job advertising is not thriving (just yet) was also borne out by the fact January's level was 6.3% shy of where it was a year prior
CLEANING UP IN A PANDEMIC
ASB has had a very profitable six months to December 2020. Profits are up +4% in the half-year to $625 mln as income rises and expenses fall. These results come on top of last year's record results. Parent CBA reported a AU$4.9 bln profit for H1, a -21% drop from H1-20.
NOT SO GREAT
Insurer Suncorp may have been upbeat about its New Zealand operations yesterday, but rival IAG, which controls more than 60% of the New Zealand general insurance market has an Aussie parent in a tough spot. IAG has declined to provide guidance, as provisioning for expected pandemic claims dragged it to an almost NZ$500 mln first half loss.
MBIE WON'T PROSECUTE OVER VIVIER ALLEGATIONS
The Ministry of Business, Innovation & Employment (MBIE) has concluded an investigation into alleged links between three NZ companies and convicted UK fraudster Ian Leaf. A spokeswoman says, having considered the information available, MBIE's Integrity and Enforcement Team (IET) believes "there was insufficient evidence to reach the threshold for prosecution." The companies involved are sister companies Vivier and Company, Vivier Capital and Vivier Investments. The MBIE spokeswoman adds that, "should further information regarding non-compliance with the Companies Act become available, the matter will be reviewed in accordance with IET's enforcement policy guidelines." Interest.co.nz wrote about the MBIE investigation last year.
CHINA'S CPI BACK NEGATIVE
China slipped into back into deflation in January according to their official CPI data. Falling prices for fuel, tourism and now pork drove the reversal. Of interest to us, lamb prices are still rising quite fast even as beef price growth slows. Prices for sheep meats are up +6.7% in a year, up +2.7% in a month. For beef they are up +4.1% in a year, up +1.2% in a month. Milk prices are also up +1.7% in a year but up only +0.2% in a month. Producer prices were up +0.3% in January year-on-year, the first time they have been positive in more than a year.
GOLD PRICE UNCHANGED
Gold is trading in Australia, and soon in Asian markets. So far today it is at US$1836/oz, unchanged from this time yesterday and down -US$2 from its New York close. It is down -US$4 from its afternoon London fix. Silver is unchanged.
EQUITIES UPDATES
The S&P500 ended its New York session directionless and down -0.1%. The NZX50 Capital index is down another -0.4% in late trade today. The ASX200 is up +0.3% in early afternoon trade. In opening trade, the Tokyo market is down -0.2%, Shanghai has opened up +0.4% and Hong Kong has opened up +0.9%.

SWAP & BOND RATES TAKE A BREATHER
Long rates moved up again yesterday. We don't have today's swap rate movements yet. If there are material changes when the end-of-day swap rates are available, we will update them here. They may not have moved much today. The 90 day bank bill rate is unchanged at 0.29%. The Australian Govt ten year benchmark rate is down -2 bps to 1.23%. The China Govt ten year bond is down -1 bp at 3.25%. And the New Zealand Govt ten year is down -3 bps to 1.40% and the same as where the earlier RBNZ fix was, at 1.40% (unchanged). The US Govt ten year is unchanged from this time yesterday at 1.16%.
NZD SLIPS
The Kiwi dollar is now at 72.3 USc with a bit of a fall away in the past hour. On the cross rates we are slipping too against the Aussie at 93.5 AUc. Against the euro we are down to 59.7 euro cents. That all means our TWI-5 is down to just on 73.7.
BITCOIN STAYS UP THERE
The bitcoin price is now at US$46,338 and very little changed from this time yesterday. But volatility remains high at +/- 3.5% in the past 24 hours. In tha time it hit a new record high of US$48,226.
This soil moisture chart is animated here.
The easiest place to stay up with event risk today is by following our Economic Calendar here ».