Revenue Minister David Parker says demands for tax cuts aren't as 'realistic or responsible' as they might've been pre-COVID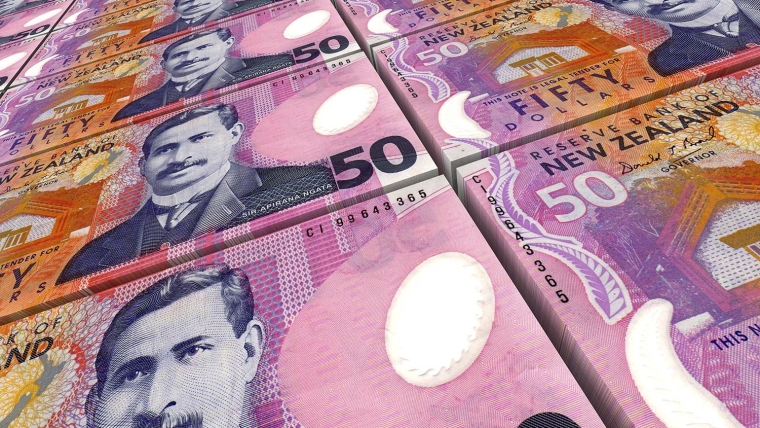 Revenue Minister David Parker has talked down the possibility of income tax cuts.
He has also said the Government's commitment to not introducing new taxes in this term of government, beyond a new top income tax rate of 39%, is what stopped him lifting the trust tax rate to this level.
And he has remained non-committal around what he will do in two years' time, when the Inland Revenue completes the task he's set it, to gather better information on the distribution of wealth and income in New Zealand.
Parker provided these insights when he appeared before the Finance and Expenditure Committee earlier this week.
Infrastructure prioritised over tax cuts
ACT MP Damien Smith raised the issue of income tax when he asked Parker when "middle New Zealanders" might enjoy the benefit of the COVID-19 recovery.
Parker responded: "When you increase debt to shield people from the consequences of COVID and to stop the economy from going into a downward spiral, your room for tax cuts is more limited than would otherwise be…
"I would reflect on whether demands for tax cuts that are the same as they were pre-COVID, are as realistic or responsible as they might've been pre-COVID."
National MP Michael Woodhouse quizzed Parker on whether he believed tax cuts were stimulatory.
Parker said yes, but he favoured targeting the stimulus more.
"Our assessment is that we're in the middle of a housing crisis. We've got some other enormous infrastructure deficits and they have to be funded. We think that will have a better long-term productivity effect, as well as better outcomes for fairness in society," Parker said.
"Trickle down is dead."
Woodhouse then said, trickle down never existed.
Asked by interest.co.nz to explain how trickle down was dead, Parker referenced the welfare payment increases in the latest Budget.
He said New Zealand's monetary policy settings (the Reserve Bank lowering interest rates, encouraging debt creation and asset price inflation) didn't "necessarily" reflect trickle down economics.
"Accommodating monetary policy in the face of a recession is necessary," Parker said.
He noted the Reserve Bank had other tools, like loan-to-value ratio restrictions that limit retail banks' mortgage lending, to address the side-effects of very low interest rates.
Question mark over what Parker will do with new info on the wealthy
Green Party MP Chlöe Swarbrick mentioned the $5 million over two years allocated to Inland Revenue in the Budget to "collect information on the level of tax paid by high-wealth individuals and their related entities".
She asked what would happen when the data inevitably shows the wealthiest New Zealanders aren't paying their fair share of tax.
"Perhaps nothing," Parker responded.  
"It just gives us an information base upon which to base future decisions."
Inland Revenue estimates the average "high wealth individual" pays 12% tax on their taxable and non-taxable income, including capital gains. 
Asked by National MP Nicola Willis whether Parker was just gathering the data he needs to campaign on a wealth, inheritance or death tax at the next election, Parker said he wasn't planning to introduce any of those taxes, nor was he seeking advice from Inland Revenue on those issues.
Parker said the Household Economic Survey, currently used, doesn't provide good enough data on the distribution of income and wealth. He said the highest net wealth of anyone surveyed most recently was only $20 million.
He referenced Thomas Pikkety's book, Capital in the 21st Century, which details how surveys are often too small to capture the wealthiest members of society. Their finances can also be structured in complex ways that aren't picked up in surveys.
Parker stressed the Government would honour its commitment to not introducing new taxes beyond the new 39% rate for income over $180,000 a year, in this term of government.
"That's actually why we didn't move the trust rate, despite somewhat compelling arguments for it to be moved," he said.
Parker open to hiking the tax rate on trusts
Inland Revenue advised the Government to align the 33% trustee rate with the 39% top income tax rate, which became operative in April.
National MP Andrew Bayly noted this difference, as well as the difference between the top income tax rate and company rate of 28%. He worried people would use trusts and companies to avoid paying income tax.  
Parker recognised the matter posed an "arbitrage opportunity".
He wasn't phased by the difference between the company and income tax rate, but reiterated the Government would respond if it saw trusts being misused.
He noted there had actually been a decline in the creation of trusts this year, but couldn't say whether the large number of existing trusts were being used more extensively to avoid tax.
He said new trust information disclosure requirements would give the Government an insight into this.
Below is a video of the select committee meeting: