Inflation expectations are so strong, Reserve Bank observers now believe there's a higher likelihood of the central bank lifting the OCR by 50 basis points, than there is of it making no change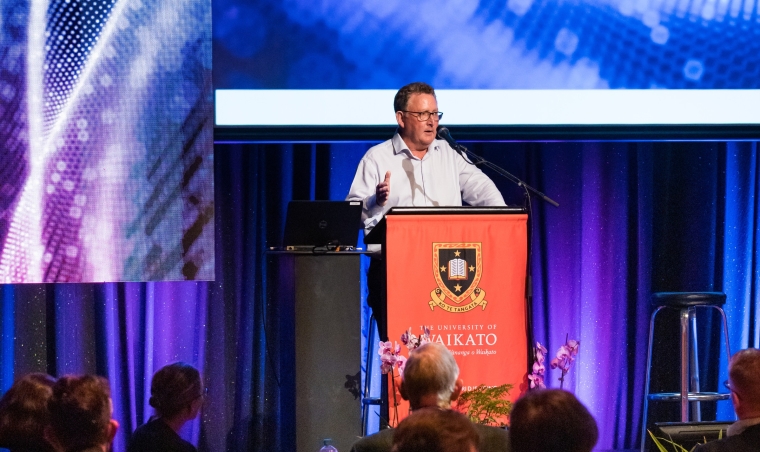 The Reserve Bank (RBNZ) is widely expected to be a world leader in tightening monetary policy on Wednesday.
Most local economists expect it to increase the Official Cash Rate (OCR) from 0.25% to 0.50%.
Both inflation and inflation expectations are relatively high. The labour market is tight, unemployment rate low and wage pressure mounting.
But with the Delta variant of COVID-19 one slip-up away from finding its way into New Zealand, and other central banks still a wee way off raising interest rates, some commentators have been calling for (perhaps more so than expecting) the RBNZ to sit tight for a bit longer before raising interest rates.
While this isn't beyond the realms of possibility, RBNZ observers increasingly see a 50-point hike as a more probable second-most-likely option.
If the RBNZ doesn't lift the OCR by 25 points, they think there's a higher chance of it lifting it by 50 points, than keeping it on hold.
Both ANZ chief economist Sharon Zollner and Westpac acting chief economist Michael Gordon noted a 50-point move would be unusual (particularly when it comes to hiking interest rates) but not unprecedented.
However, Zollner wasn't ruling out the possibly of a larger hike, characterising RBNZ Governor Adrian Orr as more of an "action man" than a "dove" or a "hawk".
Similarly, Gordon said the Monetary Policy Committee has already shown itself to be an "activist one".
"You may recall that in August 2019 the RBNZ shocked everyone by cutting the OCR by 50 basis points, when market opinion was strongly in favour of a 25-point move," Gordon said.
"Setting aside the economic rationale for this, what was most interesting was how the Committee explained its decision, which was essentially: 'we thought that the OCR needed to be 50 basis points lower, so we did it'."
Again, Gordon and Zollner are firmly of the view the RBNZ will raise the OCR by 25 points. The economic data suggests New Zealand no longer needs emergency monetary policy settings. But it's interesting to note how this data is so strong, a 50-point hike is seen to be more likely than no change.
Triple T Consulting managing director Sean Keane said this possibility was concerning traders, so they were hedging the risk of a 50-point move.
Keane believed a 25-point hike would be sufficient.
He noted markets had already done some of the work for the RBNZ, pricing in higher rates, which have fed through to higher mortgage rates.
What's more, tighter conditions haven't pushed the New Zealand dollar higher.
Keane was also of the view the RBNZ wouldn't eventually need to lift the OCR too much to keep inflation in check. Because New Zealanders have so much mortgage debt, the country is very exposed to rate changes, so even a small OCR move will have a relatively big effect.
Furthermore, Keane saw the housing market finally cooling, on the back of tax changes, higher mortgage rates, tougher bank lending restrictions, low immigration and high levels of house building.
"Finally, we would note that over the past 30+ years we have seen New Zealand markets go their own way from time to time, with the local economists and markets ignoring what is happening overseas," he said.
"The current market feels a lot like some of those past events.
"Yes, New Zealand has some real inflation, and yes there are genuine shortages and price pressures but they are all artificial, and they are all solved by normalisation of the supply chain.
"The rest of the world seems to be more patient with this than the New Zealand market wants to be, but ultimately the global situation will limit what the RBNZ can do."