UPDATE: Four new community cases of COVID-19, including an Auckland City Hospital nurse - all linked to Tuesday's case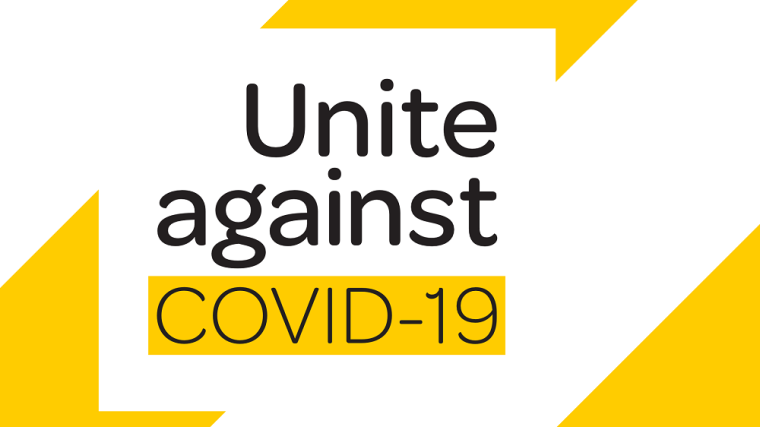 UPDATED: WEDNESDAY, 9:32AM
There are four more cases of COVID-19 in the community in Auckland.
They are linked to the first case, announced on Tuesday, who is confirmed to have the Delta variant.
One of the new cases is a workmate of the initial case. The other three are contacts of this workmate - one of whom is a fully vaccinated nurse who works at Auckland City Hospital and had been working in recent days.
More information will be provided at a 1pm press conference. 
NZ in a full lockdown
New Zealand went into Level 4 lockdown at 11:59pm on Tuesday.
Cabinet made the decision following a 58-year-old Devonport (Auckland) man on Tuesday afternoon testing positive for COVID-19.
The whole country, other than Auckland and the Coromandel, will be at this alert level for three days to begin with. Auckland and Coromandel will be in lockdown for longer - likely seven days. People have 48 hours to travel home. 
The wage subsidy and other financial support from the Government is available to businesses.
More on the initial case 
A link between the initial infected man and the border or managed isolation is yet to be established.
The man has a handful of close contacts - household and workplace. He hasn't been vaccinated yet. His wife has been, and has returned a negative test result.
The assumption made on Tuesday was that he has Delta, as all the cases at the border in recent weeks have been Delta. 
The man became symptomatic on Saturday, visited Coromandel Town over the weekend, and went to his GP on Monday. 
There are a number of locations of interest in Auckland and the Coromandel. See the preliminary list at the bottom of the story. 
Wastewater testing done on the North Shore on August 11 didn't pick up traces of COVID-19. Director-General of Health Ashley Bloomfield said this was a good sign and suggested there isn't widespread contamination. 
Vaccinations will be suspended for 48 hours.
More than 2.55 million doses of the vaccine have been administered to date.
Of these, 1.61 million are first doses and 934,000 are second doses.
On Monday, 46,096 doses were administered and 2,587 tests were processed across New Zealand.
Financial support available
The Wage Subsidy will be available via Work and Income to businesses throughout the country, should Auckland and the Coromandel be in lockdown for at least a week - as planned.
Businesses need to demonstrate they've suffered a 40% loss of revenue due to the alert level change to be eligible.
Subsidy rates have been increased to reflect the increase in wage costs since the scheme was first used in March 2020.
Businesses will be eligible for $600 per week per full-time equivalent employee, and $359 per week per part-time employee. The Wage Subsidy will be paid as a two-week lump sum.
Applications open on Friday August 20, with the first payments usually available after three days.
The COVID-19 Resurgence Support Payment is also available via the Inland Revenue. 
Businesses need to have suffered a 30% loss of revenue due to alert level changes to be eligible. 
The payment is worth $1500 plus $400 per full-time equivalent employee, up to a maximum of 50 full-time employees (so up to a total of $21,500).
The Leave Support Scheme is also available. It provides a two-week lump sum payment of either $585.80 per week for full-time workers, or $350 per week for part-time workers, who must self-isolate and cannot work from home. More information is available here.
Finally, the Short-Term Absence Payment provides a one-off (once per 30 days) $350 payment for workers who must miss work due to a COVID-19 test and cannot work from home. More information is available here.
MPS to go ahead
Finance Minister Grant Robertson said he had spoken to Reserve Bank Governor Adrian Orr on Tuesday afternoon, who confirmed the central bank would still be issuing its Monetary Policy Statement on Wednesday. Robertson suspected the press conference might not go ahead in person.
ASB and Westpac economists now expect the Reserve Bank to hold the Official Cash Rate at its record low of 0.25% at Wednesday's review rather than increase it, as they await more clarity on the COVID-19 situation.
Robertson said forecasts suggest a nationwide, Level 4 lockdown (which is not the plan currently) would result in $1.5 billion of lost economic output. He said the cost of not controlling COVID-19 would be higher.
Delta a 'game-changer'
Prime Minister Jacinda Ardern said Delta was a "game-changer" and going hard and early in response was the best response. 
The Ministry of Business, Innovation and Employment on Tuesday morning said three people in managed isolation got COVID-19 last month, after they opened their hotel room door at the same time as someone across the corridor from them, who had COVID-19. 
The three people were staying in a Jet Park room with a pre-existing case. However genome sequencing linked them to the person across the corridor. 
The two hotel room doors were open at the same time for three to five seconds on four occasions between July 19 and 27. 
While no one was breaking the rules at the time, processes have been tightened in light of the event. 
"What this investigation has highlighted is how easily COVID-19 can be transmitted, even in tightly controlled environments," Ministry of Health Deputy Director of Public Health, Harriette Carr said.
Locations of interest