Savers are being squeezed with low term deposit rates so you really need to do your homework to protect your interest earnings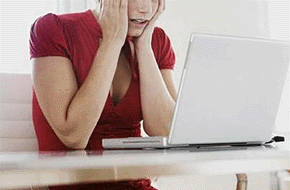 Interest rates are falling, as anyone with a home loan knows. Banks are competing hard with offers that are lower and lower.
But if you are a saver, you will be noticing this same shift as well.
This whole shift lower is known as 'financial repression'. It may last a long time.
Banks are reducing their term deposit rates in small incremental amounts and many of these reductions are falling below the radar. This week, both ASB and RaboDirect cut their TD rates
However, these 'small incremental' reductions are getting cumulative, and it is now rare to find term deposit rates above five percent except for the longest terms and for the toughest interest-payment terms.
Five percent is low if you are a saver - but it even lower on an after-tax basis.
Low rates have not stopped us saving however. The latest data from the RBNZ is to the end of August 2012 shows households have $108.8 billion in term deposits, up more than $20 bln from only $88.4 bln in four years. In the last twelve months, the growth is $6 bln alone.
How long will Kiwis tolerate having $108 billion earning about 4% gross, or less than 3% after tax?
Savers who want to use the relative safety of bank term deposits need to use every option to keep their returns up.
Firstly, they need to not be lazy on the rate. Almost all banks have similar credit ratings and risk profiles. Therefore, getting the best rate is important.
Here is a review of where rates stand today and who has the highest carded rates for some key terms:
| | | | | |
| --- | --- | --- | --- | --- |
| for a $10,000 min | 6 mths | 1 year | 2 years | 5 years |
|   | % | % | % | % |
| ANZ-National | 4.00 | 4.30 | 4.30 | 5.00 |
| ASB | 4.00 | 4.20 | 4.20 | 5.00 |
| BNZ | 3.60 | 4.30 | 4.30 | 5.00 |
| Kiwibank | 4.00 | 4.30 | 4.35 | 5.00 |
| Westpac | 4.00 | 4.30 | 4.35 | 5.00 |
|   |   |   |   |   |
| Cooperative Bank | 4.00 | 4.10 | 4.30 |   |
| HSBC | 4.00 | 4.15 | 4.25 | 4.90 |
| RaboDirect | 4.15 | 4.40 | 4.40 | 5.15 |
| SBS/HBS | 4.10 | 4.40 | 4.40 |   |
| TSB | 4.00 | 4.30 | 4.35 | 5.25 |
What is striking about this review is how little rate variation there really is. RaboDirect shines among a set of banks that are making dull offers. But perhaps it is somewhat understandable given all institutions are awash with cash and the economy is not really demanding significant new credit. Understandable yes, but painful if you are a saver.
Don't forget to keep an eye on the 'specials' - banks are occasionally offering slightly better rates for odd (usually short) terms. You will need to read the full tables here » and here » to find those.
Until now, savers have typically chosen short terms. But if rates are going to be low for a long time, perhaps more will chooose to capture the falling longer rates where they are now before they possibly fall further. (However, some people will have memories of being stuck with low longer rates in an earlier era.)
It is important to remember that you can - probably should - shop around and negotiate. Yes its work, sometimes hard work, but with low rates this work may be necessary - most of us can't afford to leave anything on the table.
Rates are low now, but they have been lower in the past. For most terms, they were lower in 2009 and for some terms they were also lower in 2003. No one knows where they will go from here - least of all us - but further falls are not unlikely.
Secondly, getting compounding working for you will help if you don't need the income. If you do need regular income, understanding the rates on offer for the various interest-payment arrangement is vital. Our full tables have all rate offers coded for these variations. These features can sometimes be negotiated too, but perhpas less these days.
Our handy deposit calculator » will convert those %s into $s and it is dollars that you are earning.
Thirdly, taking advantage of the PIE tax options could also give you higher returns. Most banks offer term PIEs. These are special accounts that will lower the tax you pay on the interest earned if you are in the 33% or 30% tax brackets. Our special PIE tables show the equivalent rates for those tax levels, and our deposit calculator allows you to set your own PIR rates.
The term PIE rates are here »
Readers are encouraged to share their term deposit negotiating strategies and experience in the comment section below.
Low rates offered by banks reflect the low risks and enhanced security banks are assumed to have. Some savers will find it acceptable to assume higher risk and take the higher returns this offers. Our term depoist pages list those options too. For example, Heartland Building Society (who hope to become a bank soon and are investment grade) offers up to 0.5% to 0.9% more than most banks. Fisher & Paykel Finance offeres and even higher premium, although they are only rated  BB. There are many other options.