A review of things you need to know before you go home on Tuesday; a Foreign Buyers register?, Truckometer soft, hiring sentiment strong, eyes on Fonterra payout; oil exploration rush; NZD sinks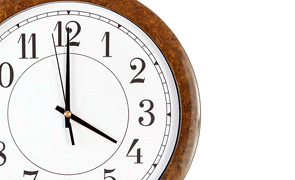 Here are the key things you need to know before you leave work today.
TODAY'S MORTGAGE RATE CHANGES
There were no changes today.
TODAY'S DEPOSIT RATE CHANGES
There were no changes today.
KEEPING A CLOSER TRACK
The Government has announced that its agency Land Information NZ is looking at the practicalities of a Foreign Buyers Register for residential property.
BIG EVENT RISK AHEAD
Tomorrow Fonterra is expected to cut its 2014/15 farm-gate milk price forecast. The payout forecast currently sits at $5.30 per kg of milk solids, down from its $7 season opening forecast. Economists expect the new forecast to be under $5, meaning a hit of around $6 bln to dairy farm incomes versus the record 2013/14 season with its $8.40 final payout. The GlobalDairyTrade auction prices for WMP and SMP have more than halved since last December.
FOOT COMES OFF PEDAL
ANZ's Truckometer index is no longer charging higher. Specifically the ANZ Heavy Traffic Index fell 2.9% in November (s.a.), unwinding much of its lift over September and October. That suggests a moderating economy in Q4. This ANZ series has a long history of tracking and predicting economic growth (GDP) very well.
HIRING SENTIMENT STRONG
Hiring sentiment is at its highest level in five years as an increasing number of employers look to grow their teams in 2015. That is according to the latest Hudson Report. A net 28% of employers across the country intend to increase permanent staff numbers in the first quarter of next year, up 4% compared to the previous quarter, and up 6% compared to the same time last year. This is largely being driven by rising expectations in the Upper North Island where employer sentiment has steadily increased over the past 12 months.
CONSUMER BUYING OFF THE PACE
Confirming the Truckometer, todays release by Statistics NZ of November's survey of electronic transactions (credit and debit cards, EFTPOS, etc.) showed a definite slacking of the pace of growth. In October, there was a +5.9% growth in these transactions compared with the same month a year earlier. But that slowed to just +2.7% in November. A falling petrol price would have been a part of the reason, but with that sized pull-back the slowing involves more than that. The bright spot in this data is that 'hospitality' spending continues its strong trend.
STILL WINNING
Tourism is another bright sector with New Zealand voted the top country in the 2014 Telegraph Travel Awards, for the third year in a row. Almost 90,000 people responded to the survey, making it the biggest survey of its kind. New Zealand headed off the Maldives and South Africa to win the "favourite country" category. New Zealand also won the category in 2012 and 2013. No New Zealand city made their top 20 however; Sydney came in at #4 with Cape Town as #1.
OIL RUSH ?
Fifteen new new oil and gas exploration permits were
awarded today
. That includes six onshore permits across the Taranaki, West Coast and East Coast basins, and nine offshore permits across the Reinga-Northland, Taranaki, and Pegasus basins. Three of the winners are new to New Zealand exploration. Collectively the permits represent more than $110 million in committed expenditure on initial exploration which, if successful, could lead to further work worth more than $1 bln.
WHOLESALE RATES
Swap rates are slightly lower today, down by about -3 bps across the curve. Even the 90 day bank bill rate fell, by -2 bps, and is now at 3.66%.
NZ DOLLAR WEAKER
Check our real-time charts here. The NZ dollar weakened today to 76.3 USc and it is now at its lowest level since June 2012 having softened all day since this morning's open, 92.4 AUc, and the TWI is at 77.3.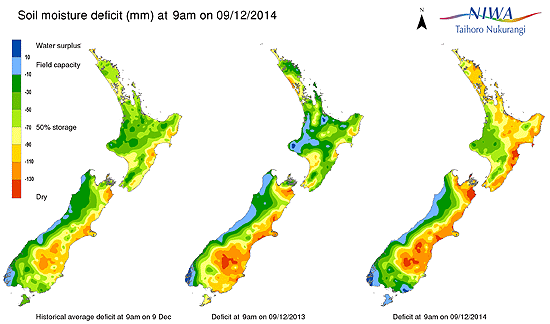 You can now see an animation of this chart. Click on it, or click here.