A review of things you need to know before you go home on Wednesday; payout cut, house prices rise, LGFA tender popular, Crown accounts struggle, swap rates down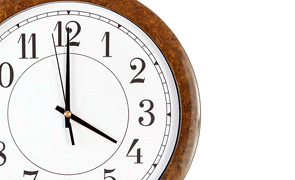 Here are the key things you need to know before you leave work today.
TODAY'S MORTGAGE RATE CHANGES
Medical Securities cut all their fixed rates from 6 mths to 5 years.
TODAY'S DEPOSIT RATE CHANGES
There were no changes today. NZCU Credit Union South has had a lift in its credit rating to BB from BB-.
FIRSTLY, THE BIG NEWS
The most important economic news today was that Fonterra cut its 2014-15 payout forecast to $4.70 plus dividends. See the payout histories here.
THE COST TO THE ECONOMY
MPI released today its mid-year update of its forecast total primary industry export earnings. They are down to $34.6 bln for July 2014 to July 2015, a drop of -9.5% from record earnings of $38.2 bln in the previous year. The main reason for the fall is a $4.2 bln drop in dairy export revenue, due largely to reduced demand as a result of Russian trade sanctions and high inventory levels in China.
UNTAXED CAPITAL GAINS SURGE
House prices and volumes rose strongly in November, according to the latest REINZ data. The stratified index shows the extent of the gains.
RAUCOUS MARKETS
Westpac economists are scratching their heads over the strong housing market, upping their expectations of price rises for next year, and seeing froth building.
STRONG MORTGAGE APPROVALS RE-EMERGE ...
Home loan approvals are rising. While the number of approvals has 'growth' in negative territory compared with the same period a year ago, the value of approvals is now +5.9% higher on that measure, its best trend in over a year. Average loan values are at or near record highs.
... BUT NOT IN AUSTRALIA
Meanwhile in Australia, mortgage commitments were only up modestly at +1% in October, according to ABS data out today.
TACKLING DEEP-POCKET STRATEGIES BY LITIGANTS
The Government is to consider capping Building Consent Authority liability in negligence cases for building failure following the Law Commission's review into how liability is distributed among multiple defendants who are found to have caused the same damage.
CHINA PRICES SUBDUED
Oil prices continued falling today and are now just over US$62/barrel. Low oil prices are one reason why China's CPI in November, out a few minutes ago, was below expectations at +1.4%. Observers had expected +1.6%.
BIDS OF $584 MLN FOR $135 MLN OFFERED
The latest LGFA bond tender was very well supported. They got bids valued at 4.3x the amounts offered.
CROWN ACCOUNTS STRUGGLING
The Crown accounts for the four months to October came in worse than budgeted, but at about the same as last year, and similar to the first three months.
READY FOR A BIG ONE
The tourism sector is booming if the latest guest nights data are any indication. They are up +7.3% year-on-year and the October occupancy rate is its best-ever 37.6% for that month. This sector is going into its peak season in a strong condition.
WHOLESALE RATES
Swap rates are down today by either -2 or -3 bps across the curve. The 90 day bank bill rate has held at its lower rate of 3.66%.
NZ DOLLAR WEAKER
Check our real-time charts here. The NZ dollar has basically been unaffected today despite the Fonterra payout drop. It is currently at 76.6 USc which is slightly higher than this time yesterday. Its at 92.7 AUc, which is also above yesterday's level, and the TWI is at 77.5.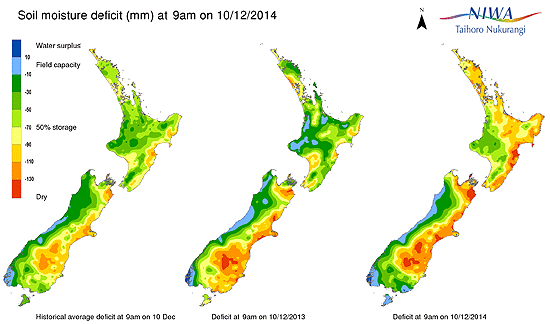 You can now see an animation of this chart. Click on it, or click here.